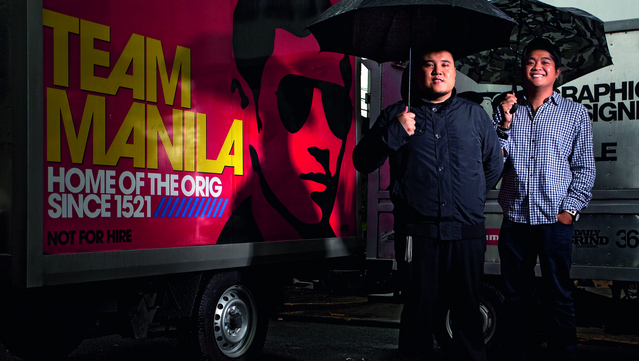 "Wala talaga kaming capital," says Jowee Alviar, referring to his joint venture with fellow UST graduate Mon Punzalan upon graduating from college in 1997.


The two Fine Arts majors had one thing on their mind: to build their own design studio. Gathering their own equipment in an unused room in Alviar's house, the two set themselves to work.
ADVERTISEMENT - CONTINUE READING BELOW

"After graduation," says Punzalan, "we became goal-oriented and began to list down the things we wanted to happen." Eighteen years later, the two have managed to become a formidable team in the country's design—and lately—fashion scene.


For some, Alviar and Punzalan's name may be unfamiliar, but for many, their brand is universal—or local—depending on how you look at it. They're the team behind Team Manila, a design studio, T-shirt designer, and retailer.


Like Alviar and Punzalan, finding the right idea, conceptualizing and creating your product or service, getting funds to finance your business venture, and letting customers know that you exist are just a few of the challenges every new business owner encounters.

However, once you've settled into the shoes of being an entrepreneur, you'll soon find out that the process doesn't end there. The challenge for an established business is not to merely sustain itself, get back the money you invested, or not go bankrupt. The challenge is to grow.


ADVERTISEMENT - CONTINUE READING BELOW
Entrepreneur shows you how four homegrown businesses in four different industries—the retail sector; food and beverage; health, beauty, and wellness sector; and service—rose to the challenge of growing their brand, and in consequence, their assets. Because in every business, the only way to go is up.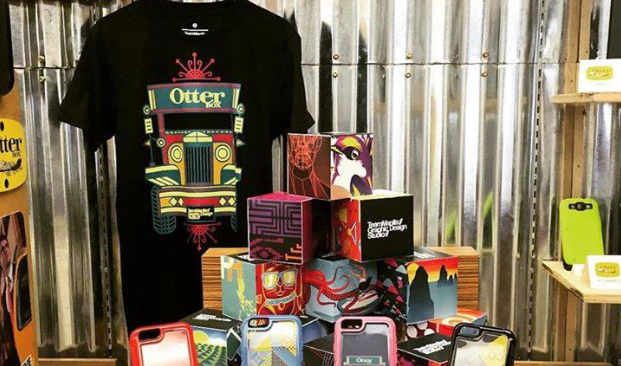 1.    Lack of experience
"We started in a small room in Jowee's house in Parañaque," says Punzalan. Now that's homegrown, literally. And for Alviar, his business partner and fellow creative director, the decision to create their own design and graphic studio was natural. "We knew what we wanted to happen and the things we wanted to do."
ADVERTISEMENT - CONTINUE READING BELOW

In 1999, Alviar went to the United States to pursue a Master's degree in graphic design, while Punzalan worked as a creative director for a local ad agency. The two sought to hone their skills in design.


In July of 2001, Alviar returned to Philippines and they finally launched what was to become Team Manila in his home.
For two years, they were as Punzalan called it, "a fly-by-night" operation. With their PCs, a printer, and a scanner, the team worked on design projects for corporate companies and media outlets: designing album covers and books, directing music videos, creating Websites.
"We didn't really set up like a company," says Punzalan, pooling the money whenever they simply needed to buy new equipment. For a year, Team Manila was a two-man team. That was perhaps the first obstacle: the late nights, personally delivering their projects, contacting clients.

"For us," says Alviar, "we were just going through it for the experience lang talaga."


ADVERTISEMENT - CONTINUE READING BELOW
This lack of experience in the entrepreneurial world was the same force that drove Ystilo Salon to become a force to be reckoned with in the beauty and wellness industry.


"We started conceptualizing way back in 1997 over bottles of beer," says Federico Moreno, Ystilo's president and CEO. "My sister-in-law, [actress] Vina [Morales] wanted to have a salon. And during that time, my wife Sheila, wanted it too."


With 11 people on his staff, including stylists, and a total of investment of P850,000, Ystilo Salon opened its first outlet in 1999 in Fairview, Quezon City. With his wife managing the day-to-day operations of the salon, Morales handling the marketing side, and Moreno, a trader by profession, the business began making waves—and curls, and layers.

Moreno soon realized that he needed to learn more about business. He left his job and decided to take up a Masters in Franchising at the Asian Institute of Management.


ADVERTISEMENT - CONTINUE READING BELOW
"It took us a long time to put up the franchise system. We had to educate ourselves  about the franchising aspect of the business." But in time, they learned that beauty goes hand-in-hand with business.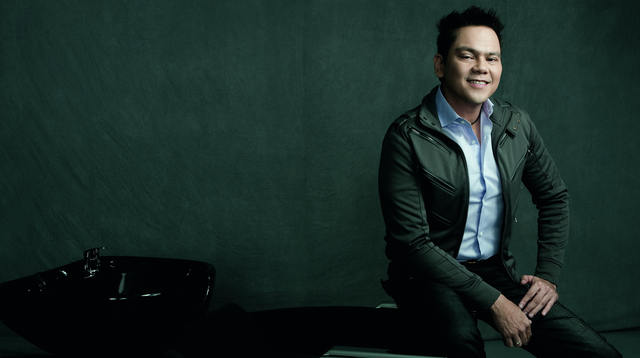 2.    Finding the right people
Back then, the number one problem Ystilo Salon had was finding good people—stylists to be more specific. He said: "That was the main challenge. During that time there was a void in terms of very good stylists. People were going abroad."


ADVERTISEMENT - CONTINUE READING BELOW
Because of this, pirating stylists from competing salons became the norm. "We sat down with all our partners and came up with something to avoid or lessen that: taking care of our stylists by paying them well, loving them."

For Team Manila, Alviar and Punzalan also found employing good people a necessity. "At the beginning, we would be the ones doing the deliveries. When we transferred to Makati, we felt like we needed a messenger. So we got one," says Punzalan. "We also got a secretary to do the billings. With the messenger, we were four already."
In 2003, they officially registered themselves as a company: Team Manila in Graphic Design Studio.
In April 2005, they launched Team Manila Lifestyle, as the retail arm of their design studio. A cramped and humid four sq m garage in Makati City served as their first physical store.


In front, they'd sell their unique shirts, totebags, wallets, and several art works. Behind they'd be silk-screening their products one by one.

 
ADVERTISEMENT - CONTINUE READING BELOW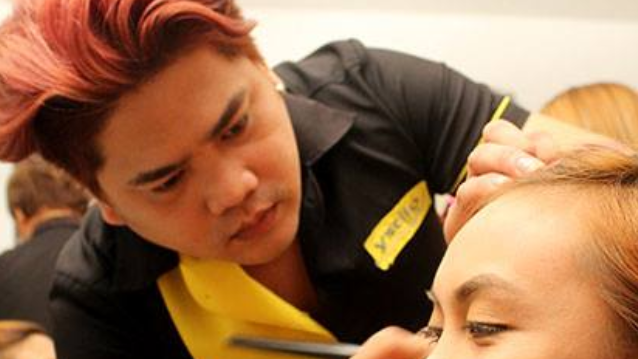 3.    Continuous learning
Problems persist in every business. "We had no problems with design," says Punzalan, "Operations. Now that was hard."

Punzalan cited difficulties in hiring the proper staff, finding the right and affordable suppliers: "Before, we'd be the ones who would go to Divisoria (Manila) and buy shirts. We did not have a POS [point-of-sale] system before; everything was mano-mano (done manually)."


ADVERTISEMENT - CONTINUE READING BELOW
But with help from a client-turned mentor—Lex Ledesma, serial entrepreneur and founder of The One School—Alviar and Punzalan honed their business skills.


For Ystilo Salon, now about 18 years in the business of beauty, maintaining the high level of quality in all their products and services is challenge. With numerous branches, some of which are franchised, keeping the good name of your brand is essential.


"Twice a year, we travel abroad and conduct our refreshers," says Moreno. "We have our makeup consultants in Hong Kong and Singapore, Elle Academy in Malaysia for our technical courses. That's how we update our stylists on the trends and styles." They also have a technical center that all their stylists go to for refresher courses twice a  year.

Ystilo Salon became mainstream when they created a more concrete business plan which led to their opening branches in malls in 2003. "They (malls) are a vacuum for people," attests Moeno. "If you want to go mainstream in the salon industry, you won't make it if you don't go to the malls. This was the turning point of the company."


ADVERTISEMENT - CONTINUE READING BELOW
The future of Ystilo Salon indeed looks beautiful. Plans to open branches abroad are already underway. 


Meanwhile, the future of Team Manila is just as graphic as their now hugely popular tees and merchandise. Now, Team Manila has stores in some major malls in Manila and tens of authorized resellers all over the country.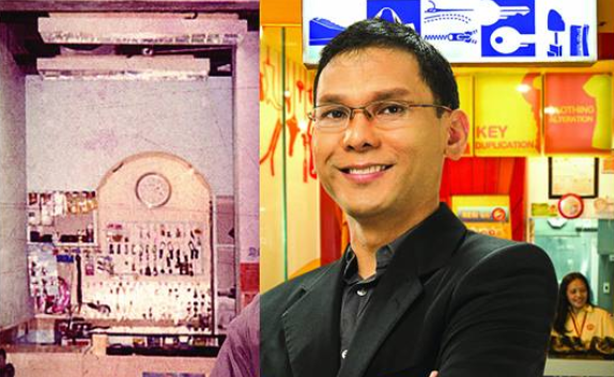 ADVERTISEMENT - CONTINUE READING BELOW
4.    Turning need to business
"This idea that we came up with came from a need, " says Emiliano "Nino" Caruncho IV, CEO of Mr. Quickie and son of Mr. Quickie himself.
"My father had a lot of ideas: one of them came about back in the 1970s—he needed to have his shoes repaired but there wasn't any place then offering this service."

While public markets had roving shoe repairmen, Caruncho's  father thought leaving his shoes to a complete stranger was just too risky. "So with that experience and also seeing other similar concepts in Asia, we decided to start it here. [My father] professionalized the shoe repair industry in the Philippines."

An initial investment of P50,000 got them a 15 square meter space at Virra Mall in Greenhills, San Juan. Then, hiring and consulting the same people who used to fix shoes in the public market.


Nino's father opened the first Mr. Quickie outlet in 1981 in Greenhills and soon after, at the Harrison Plaza in Manila. "People started to wonder about Mr. Quickie," says Caruncho. "It was a totally new concept and the name is kind of unusual. But it eventually took off."


ADVERTISEMENT - CONTINUE READING BELOW
However, Mr. Quickie's rise to fame wasn't as quick and easy as its names suggests. Like all businesses the problem of funding was the most crucial. To do that, "my dad actually mortgaged our house," laughs Caruncho.


5.    Supplies
Then came the problem of sourcing materials and finding the right shoe repair machines. "My father looked for overruns from shoemaking companies," he says. For their machines, "It was all just mano-mano with the help of small grinding machines."


ADVERTISEMENT - CONTINUE READING BELOW
Soon, people took notice of the humorously named shoe repair-shop where you can leave your expensive shoes and come back for them on the same day.


6.    Fast expansion
Mr. Quickie, for putting its best foot forward, has claimed for itself the title, "shoe repair shop ng bayan." It was a clever marketing move and indicated the pace at which they wanted to grow," says Caruncho. "When we opened, one of the strategies my dad did was something called the Blitz (from blitzkrieg) which is supposed to be: expand as fast as you can in the smallest amount of time."
At that time, in the 1980s, the concept of franchising business was still unheard of. So Caruncho's father did the next best thing. "He gave his former employees and shoe repairmen their own shops. They managed the shops, but we owned—all the income went to them, but they paid us royalty."
ADVERTISEMENT - CONTINUE READING BELOW

The point, according to Caruncho, was to stop competition from entering the market. "It worked," he said.

Mr. Quickie has now spread to more than 200 shops all over the country.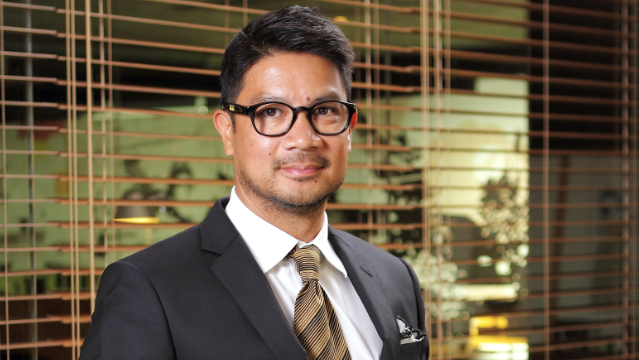 7.    Marketing
Even for long-established business, marketing is essential in order to cement its popularity. For Max's its very first system-wide marketing came almost 50 years after the business started.


ADVERTISEMENT - CONTINUE READING BELOW
Recalls Jim Fuentebella, a third-generation member of the family behind Max's Restaurant and grandchild of Ruby Trota, who was responsible for the Max's vision: "The cousins got together in 1993, and that was the first time we said, 'We need to have a marketing calendar.'"

The cousins pooled their resources together, and in 1994, decided to get singer Gary Valenciano to be their first celebrity endorser. "That was the first time we put ourselves on the map," says Fuentebella.


This year, Max's Restaurant celebrates its 70th anniversary. However, according to Fuentebella, Max's changes with the times. "We have to be contemporary as opposed to modern.  As a contemporary brand, we move alongside with time so that we are appropriate and relevant to a bigger consumer base," says Fuentebella.


With more than 120 branches around the country, 11 in the United States, four in Canada, and three in the United Arab Emirates, the once small pit-stop for American GIs has become a Filipino family destination. Now that's mainstream.
ADVERTISEMENT - CONTINUE READING BELOW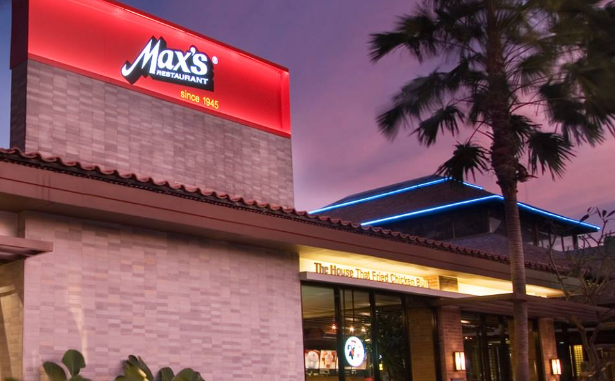 *****
Photo of Jim Fuentebella courtesy of Max's Group/Moist Communications, photo of store from Max's FB account; photos of Team Manila by Dix Perez; photo of Federico Moreno by At Maculangan, Ystilo Salon from its FB account; and photos of Mr. Quickie from its FB account.