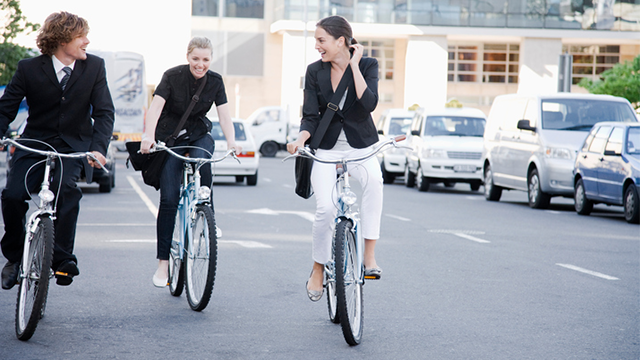 Are you happy at work? If you live in Hawaii, West Virginia or Maine, you probably answered "yes!" Pulling together data from more than 250,000 workers across the United States, career discovery platform Sokanu uncovered the happiest and unhappiest states.
The happiest people were found all across the country – Hawaii, West Virginia, Maine, Nevada and Kansas take the cake for highest employee satisfaction states.
ADVERTISEMENT - CONTINUE READING BELOW
New Mexico, Pennsylvania, Washington, Rhode Island and Vermont came in at the bottom with the most unhappy employees.
These states better step up their game. Workplace satisfaction is fundamental to a person's overall wellbeing. People tend to shy away from employers or career paths that don't offer work-life balance.
Creative jobs such as film directors, athletes, DJs, choreographers and video game designers tend to have higher levels of satisfaction, compared to work as a debt collector, postal clerk, janitor or lab technician.
To find out what states foster the happiest and unhappiest employees, check out Sokanu's infographic below.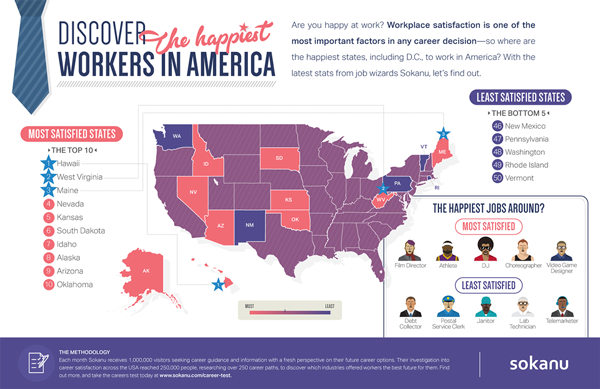 ADVERTISEMENT - CONTINUE READING BELOW
*****
Copyright © 2016 Entrepreneur Media, Inc. All rights reserved.  
This article originally appeared on Entrepreneur.com. Minor edits have been done by Entrepreneur.com.ph.