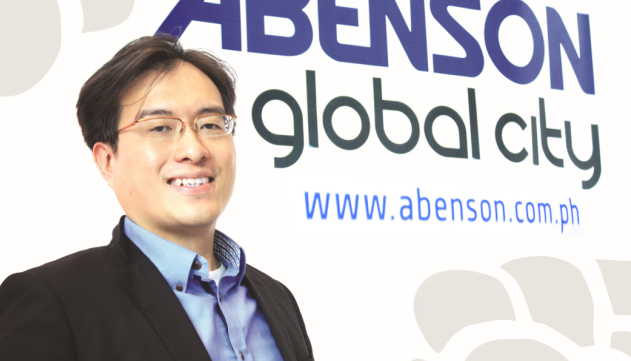 Appliances retailer Abenson was opened over 45 years ago by businessman Wilson Lim. Today, it is headed by managing director Winston Lim, the eldest son of Wilson. Winston shares with us his insights about the appliance and gadget market, the brand's new flagship store in Bonifacio Global City (beside Ascott Hotel), and the trends and developments in their industry.
ADVERTISEMENT - CONTINUE READING BELOW
Question: Retailing appliances has many pain points where customers go through a process of information search, face-to-face inquiry, product demo, delivery, and after sales. How is Abenson addressing customer irritants and annoyances?
​Answer: At Abenson, our mission is to bring the 'good life' to every Filipino home. In our 45- year history, we have seen how differently our customers' priorities have changed, both in the level of sophistication of the products that they buy and in their expectations of what the 'good life' is.
Appliance and gadget shoppers want to bring home the best products that fit their lifestyles in the fastest, easiest, and safest way possible.
Our newest channel is on the Internet—abenson.com.ph. It offers the same products and services nationwide to those who now prefer to shop online with their credit cards or choose the convenience of cash-on-delivery.
Our network of over 80 stores makes us the leading appliance store chain and is still expanding nationwide.
ADVERTISEMENT - CONTINUE READING BELOW
When our customers enter an Abenson store, it's a relaxing environment where we assist you to find the right product and solutions for your needs. You choose only from brands we have pre-selected for their excellent quality standards and commitment to long-term customer service.
We do our own research to help you choose the right appliance—we provide our Appliance Buyer's Guides to assist our customers to find the right air conditioner for any space, or to determine how far your TV must be from your couch for the best view, or how much food a refrigerator can store for your family. Our product specialists demonstrate the advantages and benefits of different product options we have in store.
Shopping is made more enjoyable by different promotions, a lot of which you won't find anywhere else. Purchases are made more budget-friendly with 0% credit card interest on appliances, or our current shop now and pay next year promotions.
ADVERTISEMENT - CONTINUE READING BELOW
We value our customers' time. You may have your purchases delivered the next day online or in our store. If you purchase an airconditioner or TV for instance, next day delivery and installation is a seamless process. We manage our own delivery and service providers to make sure that your satisfaction with our service in-store is extended to your home.
A product's journey from our store to your home is also guaranteed safe by people who have been screened and accredited to only provide honest and professional service. Abenson's 'Para Sigurado' was our tagline many years ago, and it still rings true now.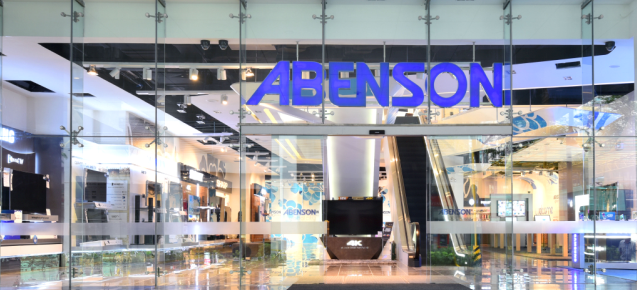 ADVERTISEMENT - CONTINUE READING BELOW
Q: How is Abenson differentiated in an environment where many retailers sell almost the same products at the same price?
A: In our mission of providing the good life to every Filipino and creating happy customers, we take particular care in choosing the products that we carry in our stores.
The brands inside Abenson stores are pre-selected to ensure high quality products and reliable warranties. Abenson-chosen brands are made sure to have robust service networks nationwide.
To stay on top of the latest innovations in electronics and appliances, our team annually attends the biggest international trade shows such as the Consumer Electronics Show is Las Vegas and the IFA Show in Berlin.
Our product buying teams even visit some of our biggest manufacturers at their factories to choose the models that have the correct features for the Philippine market, from energy saving technology to door handles on refrigerators, to TVs which can give better reception even in remote areas.
ADVERTISEMENT - CONTINUE READING BELOW
Abenson offers a wide range of options for customers with different needs and budgets, a lot of them exclusive models. What we consider our 'best buy' and exclusive deals are really the best product solution to our customers' needs—at the best value price.
Our excellent relationship with our brand partners and manufacturers are reflected in the many exclusive promotions you can always find in our stores.
Q: With so many condominiums being built, how is Abenson taking advantage of this boom?
A: We are very glad that more people are now able to afford quality condominiums and houses with all these new developments across the country.
We know that many of these new homeowners shall also experience buying appliances for the first time, especially those who are just starting out on their own.
To be true to our mission of bringing the 'good life' to Filipino homes, we have expanded to international furniture brands. We brought in SB Furniture, Thailand's leading furniture manufacturer and retailer, for their crisp European design style at Philippine market-friendly prices.
ADVERTISEMENT - CONTINUE READING BELOW
With both appliances and furniture on hand, were starting our Move-In and Free Layout Consultancy programs, which help you design and choose the items that fit your space and personal tastes.
All customers need to do is to go to an SB Furniture or Abenson store and bring their layout or floor plan. From the furniture style they prefer—lets say Modern Scandinavian or Contemporary Hotel Living—to placing the right air conditioner size at the right spot.
Our Move-In specialist can immediately offer a complete set of appliances to fit the design as well as custom-fit these to the electrical and safety requirements. Then package this with the right service such as Aircon Installation and Audio Video Home Theater setup.
All these to make moving in your new home fast and easy. This is the fulfilment and satisfaction we get for being able to provide the good life to your home.
ADVERTISEMENT - CONTINUE READING BELOW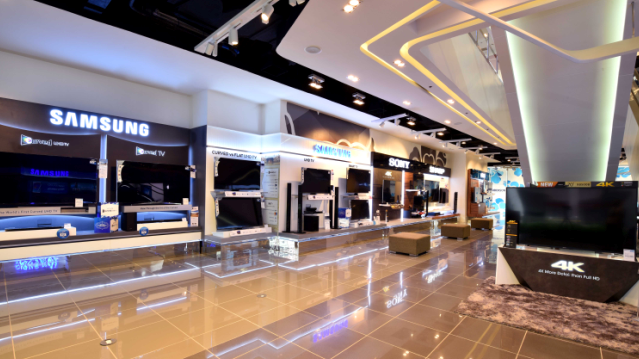 Q: Abenson recently opened a multi-storey experiential flagship store within the Bonifacio Global City beside Ascott Hotel with an Apple shop inside. Can you share with us the vision of Abenson in putting up this store?
A: Abenson Global City is our flagship store. It is the perfect location as Global City is the premier showcase of what the Philippines can be.
ADVERTISEMENT - CONTINUE READING BELOW
The store is a showcase of all our products and services. It epitomizes our vision of bringing the good life to Filipinos and creating happy customers.
And the 'good life for Filipinos' now includes a big screen TV with home theater set-up, energy-saving Inverter airconditioners, and a side-by-side refrigerator. All conveniently recommended, measured, delivered, and installed in your home by Abenson Global City.
The 'good life' has also evolved to include digital necessities—driven by the ubiquitous smartphone, tablet, and laptop—around which our professional, social, and family lives now revolve.
Abenson Global City defines what digital living means with a wide range of handheld products from the world's top brands. All their flagship models are available with exclusive promotions and offers.
One unique experience that we brought to Abenson Global City is the launch of one the biggest Apple store-in-store displays in Asia. What makes the Apple setup unique is that the display, content, and store experience is directly linked to the Apple headquarters in Cupertino (California). Apple visits us regularly to check on the Apple store and keep us up-to-date on the latest developments in their products and services.
ADVERTISEMENT - CONTINUE READING BELOW
We are proud to bring this world-class experience to the Philippine market and are prouder that the local market is given the recognition it deserves as an important, emerging one.
Q: What are appliance retailing trends that are happening internationally and how are we doing compared to international standards?
A: We are very privileged here in the Philippines as our retail industry has evolved to really world-class standards. Our retail and property developments are setting the trend for other countries to follow.
Developers such as SM and Ayala have mall developments that are more advanced than many first-world malls. Our malls are designed by Internationally Awarded Designers and no cost is spared to bring Filipinos the best designs and amenities.
The 'big box' format of stores in America and Europe are impressive in their size and merchandise. On the other hand, we see the elegance of Japanese and Korean retail and the personal touch in Asian retail.
ADVERTISEMENT - CONTINUE READING BELOW
In our Abenson Bonifacio Global City store, what we wanted to develop is a retail format that is perfectly suited to the sophisticated Philippine market that has been exposed to both the West's 'big box' format and the service standards of Asia.
This was our vision in building our flagship store. We wanted to bring the best of the East and the West right here at home.
For complete transcript as well as interviews with other thoughtleaders, please log on to www.josiahgo.com.
*****
JOSIAH GO is the chairman of Day 8 Business Academy for SMEs and Waters Philippines.