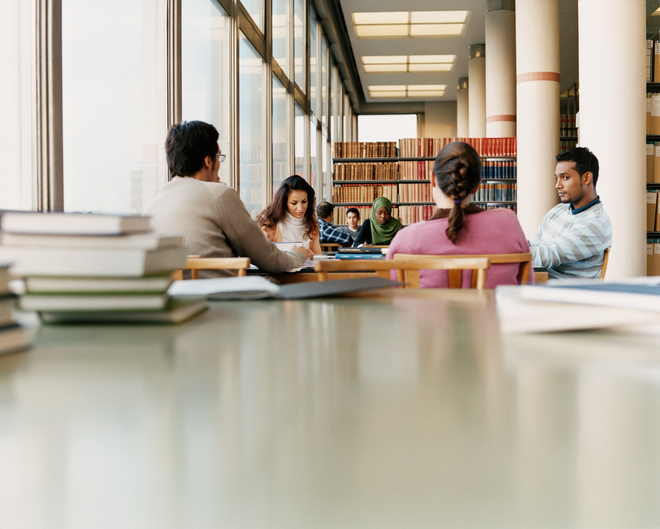 This is an edited article from AIM's ME program.
The stereotypical entrepreneur is almost always characterized as self-made—someone with a great idea for a product or service who worked tirelessly to realize the dream, and made it grow and flourish. The stereotype credits hard work, grit, and creativity in the face of seemingly insurmountable odds as the key ingredients to entrepreneurial success.
ADVERTISEMENT - CONTINUE READING BELOW
While that stereotype rings true, it doesn't tell the entire story. Stereotypes never do.
The other side of the entrepreneurship story is not so rosy.
Why startups fail
Startups tend to fail at an alarming rate. After that initial rush of success, new businesses often flounder and fail to find their footing. It is not because the entrepreneurs did not work hard, did not have great ideas or great products. There are many reasons why enterprises end with bangs or whimpers.
Related: 6 truths about failure every entrepreneur should embrace
Maya Herrera, a professor at the Asian Institute of Management (AIM), has written extensively on the entrepreneurial journey.
Herrera cited studies and surveys that boil down to this: the vast majority of startups fail either because of weak management experience or weak management capability. In particular, she pointed to a specific observation, "Many businesses fail because the owner fails to understand business financials."
ADVERTISEMENT - CONTINUE READING BELOW
Related: Financial Adviser: Is my business in financial trouble?
This is the other side of the entrepreneur story. While there is entrepreneurial attitude and disposition, but capability is also extremely important.
Sharing lessons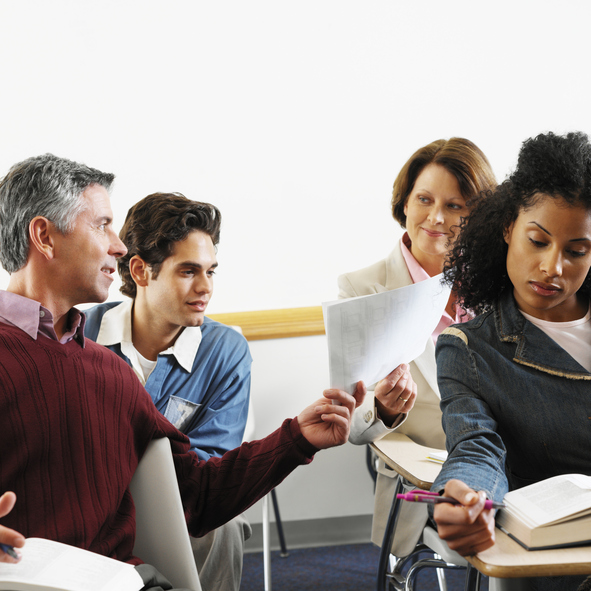 The Asian Institute of Management (AIM) recently hosted a series of alumni gatherings for graduates of AIM's Master in Entrepreneurship (ME) program. The alums were enthusiastic about the re-launch of the ME program and quite eager to provide the newest intake with their insights and classroom experience.
ADVERTISEMENT - CONTINUE READING BELOW
The gatherings were peppered with a lot of reminiscing, and alumni stories revealed how much of an impact the ME has had and continues to have in their personal and business endeavors. Here, they shared what they have learned from the program:
 1. Grow your business with confidence and know-how
With 500 kiosks in the Philippines and in different parts of the world, Potato Corner CEO Jose "Joe" Magsaysay, Jr. was recently in the news for having hit the P1-billion ($21.42-million) mark in sales.
Related: Which PH business records P1-billion sales in 2015?
When asked how the ME program figured into his success, he simply said, "The ME program gave me self-confidence and self-esteem in business." That, in turn, enabled him to make the right decisions. He generously attributes part of his success to being in the ME program and has agreed to be part of a pool of industry experts for the upcoming cohort of ME students.
ADVERTISEMENT - CONTINUE READING BELOW
2. Make and take calculated risks
"Taking risks is a given in being an entrepreneur, but the ME pushes you to study every angle of that risk. You plan for every eventuality. What ME did was open my eyes and prepare me for the worst," shared Eddie Boy Tuviera, CEO of Lightscape, Inc., a photography and film rental equipment business.  Eddie Boy's calculated risk-taking led him to grow his business into five other companies, construct his own building and warehouse in Marikina, and enter into venture capital.
Related: 7 risks every entrepreneur must take
Fifteen years after graduating from the ME program, Mary Grace Dimacali, founder and CEO of Café Mary Grace, expects to have 30 Café Mary Grace locations and 16 kiosks. While the business was born from instinct, Mary Grace credits the ME program with giving her insight into formulating the right business model and knowing what risks to take. "Looking back, would I have opened my first mall kiosk without the ME? Definitely not. It took a lot of studying for the business angle. I really had to question my assumptions and my business model," she said.
ADVERTISEMENT - CONTINUE READING BELOW
Related: How a stay-at-home mom turned her name into a brand
3. Provide a solution, create strategies for growth and sustainability
Jason Vitangcol, vice president of the family-run St. Peter Life Plan, considers his ME education as crucial to the growth of their company. With 300 branches nationwide, Jason knows how important and also challenging it can be to keep going from strength to strength. He remembered his professor's advice to think beyond his business, to focus instead on finding a solution to an industry problem. He talked about a friend who had immigrated and was unable to come back home to attend his father's wake and burial. "He could not leave the US because of his immigrant status, and his wife had just given birth. He really wanted to come home and say goodbye to his dad one last time, but he couldn't," he recounted.
Jason realized there was a solution to his friend's dilemma, which was also a dilemma faced by many Filipinos overseas—from this, E-Burol was born. His brother Jonathan, also engaged in the family business, specified that the ME program helped both of them design strategies to anticipate customer needs and foster customer satisfaction. He shared, "Creating strategies happens every day. Not every funeral service is the same. We need to grow our services and create strategies to meet the demands of our customers who are grieving. In the business we are in, they are always right."
ADVERTISEMENT - CONTINUE READING BELOW
4. How and when to diversify
When he enrolled in the ME program, Bong Aspe had two pawnshops. Today, along with more pawnshops, he and his wife own a creamery that specializes in creating Filipino-inspired ice cream with flavors like pili nut, kamote, kalabasa, and sili. They also have a restaurant described by Bong as "fusion Bicolano," an investment in perfumes, and a Potato Corner franchise. "Before the ME, my wife and I had a mom-and-pop type of business.  There was no HR, just us. Operations? It was just the two of us, but we applied what we learned and then diversified. I networked with classmates to grow the business," he narrated. Bong also talked about the importance of having a business plan and knowing how to adjust it depending on market forces.
Related: The essential guide to writing a business plan
Other ME alumni agree. Mario Guanzon, who has likewise diversified into financing and manufacturing, emphasized, "Understanding the business model is important. Madali ang starting (It's easy to start). How to grow and sustain the business is harder. Continuous improvement and putting this into the work culture is a must." He cited the ME program's focus on planning as key to his success. "Over time, I grew one laboratory into eight companies. I was able to reach my 5-year plan target of P100M million ($2.14 million) in one to 1 1/2 years. That's because I learned how to plan in the ME," he shared.
ADVERTISEMENT - CONTINUE READING BELOW
5. Professionalize while you make profit and promote your passion
Jimmy Itao, who runs an automation and engineering business, said, "Going into the ME made me realize what I lacked as a businessman: marketing, HR, etc. At the end of the program, I was able to do three things: first, professionalize the company. My company got its ISO (International Organization for Standardization) certification. Second, profit. I achieved my 5-year business plan and doubled the income of my company in one year. Third, passion. All that I learned has allowed me to continue to pursue what I love."
Related: The guide to finding your passion, loving what you do
6. Survive, rebuild, reinvent
The Leather Collection was already established when its CEO, Yoling Sevilla, decided to enroll in the ME program. "I'd been an entrepreneur for 25 years already," she explained, "but I decided to take the ME, because I saw that the curriculum integrated everything." After graduation, Sevilla was all set to embark on her 5-year business plan. Then came the global recession. "I survived the recession," Sevilla proudly declared. "I couldn't implement my business plan as is, but I right-sized to the point where the business was sustainable even during the lean seasons. Now, I am in resurgence mode."
ADVERTISEMENT - CONTINUE READING BELOW
7. Empower yourself, your employees, your community
Judge Fineza shared that his big "aha" moment had to do with social responsibility. Engaged in the supermarket and meat shop business, Judge realized, "A business means building employees and taking care of your community." The ME program taught him to "synergize all wares: liveware, hardware, and software."
Tuviera came to a similar conclusion. The ME program made him aware of a greater responsibility, of exercising influence over his employees and their families and what this implied. "My impact goes beyond profit, because it is not just maximization of product or equipment. Since I am in a service-oriented business, employees need to be accountable. When you get employees to be accountable, that empowers them, and, in turn, makes the employer more empowered as well."
Why learning never stops
While financials are important at the onset, the growth and sustainability of any enterprise, according to Herrera, often hinges on people. She notes, "Every single day of our existence as a company is owed to people: our clients, our partners, our family, the many people who advise us, and the people who support our teams."
ADVERTISEMENT - CONTINUE READING BELOW
In all the conversations, it was evident that the Master in Entrepreneurship program succeeded in enabling its alumni effectively harness their learning and directly apply these to their respective businesses.
The ME program structure, as AIM President and Dean Jikyeong Kang has described it, "enables entrepreneurs to learn and work with fellow entrepreneurs." There is a support system of mentorship from alumni-entrepreneurs and faculty with entrepreneurial experience and subject matter expertise. "Being at AIM also facilitates networking," Kang added. "Entrepreneurs are able to establish valuable links that provide opportunities for growth, new businesses, and insights."
Another reason for taking the ME program, as AIM professor Jess Gallegos commented, is that "students have access to a full-time faculty that act as their consultants for each of their businesses." That, along with the rigor the program provides, is more than enough of a value proposition.
Herrera pointed out, "Being an entrepreneur really boils down to a few things: drive, confidence, intense curiosity, discipline, and energy. The rest of it is detail."
ADVERTISEMENT - CONTINUE READING BELOW
That key detail is what the AIM Master in Entrepreneurship program is all about. As the ME alumni will emphasize, that detail is certainly worth going to school for.
For more information on the AIM ME program, please visit the AIM website: http://www.aim.edu/me. Email me[a]aim.edu or admissions[a]aim.edu or contact +632 892 4011 ext. 1831.
Photos from Thinkstock