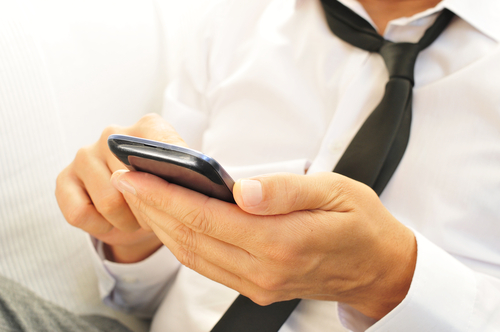 <>Smartphones are simply phenomenal. The popularity of such amazing devices gives way to another phenomenon---mobile applications. Over the years, we have witnessed how our modern handsets have transformed from a mere mobile telephone into a hyper-productive communications and business tool.
Now, such apps are becoming necessities, especially for entrepreneurs who are always on the go. They create, share, and retrieve documents; manage projects; perform customer relations management tasks; do basic business transactions; and perform many other business functions conveniently, securely, and effectively through apps.
It is estimated that out of over 4 billion mobile handsets being used around the world, more than 1 billion are smartphones. And with the incredible capabilities that these devices have, it will not be surprising if more mobile users drop their basic and feature phones in favor of smartphones. It is just a matter of time before mobile Internet usage overtakes desktop online usage. Thus, businesses should start embracing mobile apps to remain relevant in the coming years.
Importance of mobile apps for your business
Logically, mobile apps can help your venture gain and retain customers. Now that most smartphone users prefer to log online using their devices especially when they are on the go, businesses that have mobile apps are enjoying greater advantage.
Mobile apps facilitate greater and better customer engagement. This is because such applications are truly effective ways to directly communicate with existing and prospective customers. Sales catalogues and product views can be leveraged for better interactive customer experience.
And what other venue can be more effective in showcasing a business' products and services? Apps can possibly do more than just display merchandise. Those programs can also facilitate purchases instantly. Customers would enjoy having the power to do so much while using their phones.
Of course, mobile apps facilitate cost-effective marketing. A venture need not spend much to drum-roll products, services, or events. And because apps can be designed and executed more creatively, it can immediately facilitate viral marketing and invoke further attention as users talk about it with friends and peers.
Recommended business applications
Locally, there are interesting and promising business applications that deserve our attention. One of those is the
Mobile POS
(point-of-sale), a business app developed by independent software vendor Mannasoft. It is targeted towards retailers and distributors, especially small and medium enterprises (SMEs) that need to trim labor costs. The app is optimized for mobile, facilitating issuance of receipts through mobile (via Bluetooth). Who says retailers can't do so much without their cash registers?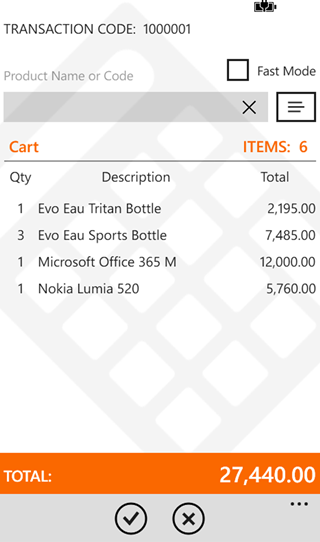 Philippine Airlines (PAL) is currently testing its own mobile app called Q Buster. As the name suggests, the app is aimed at helping resolve issue over long queues that are normal sights in local airports. With this mobile app, certain PAL personnel (equipped with special Q Buster devices) are deployed in strategic points within terminals to provide instant boarding pass to passengers. This technology is initially deployed in Ninoy Aquino International Airport terminals 2 and 3.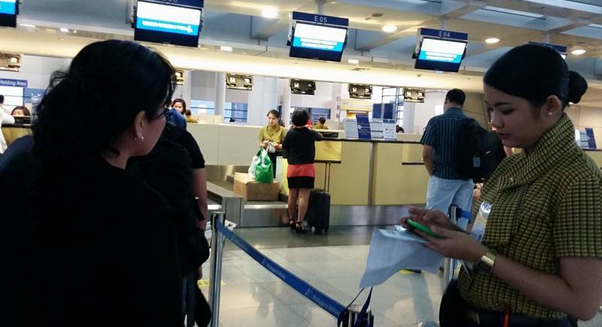 The Internet of Things will soon be a big thing locally. Microsoft's own version, dubbed as 'Internet of Your Things,' aims to put customers/clients at the center of the equation. Through special apps, data can be collected using typical devices. Information is then stored and retrieved through Cloud. For instance, an app can now determine actual electric consumption of all appliances in a household by just plugging a special device into one of the electric outlets.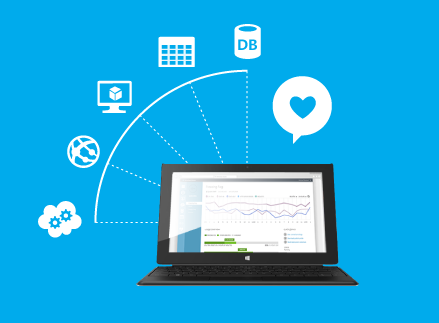 Microsoft Azure
As a cloud computing platform and infrastructure, Microsoft Azure is ideally for building, deployment, and management of applications offsite. Business applications are hosted in the system because of its reliable and secure Cloud computing system.
Being based on Windows, Azure facilitates writing of applications just like how Windows apps are written. For app developers, working with familiar tools can make their tasks easier. And with the growing community of developers who are more familiar with Windows apps, businesses can easily find and hire the right developers for their own apps.
Using Azure can also bring about cost benefits. This is because expenditures for IT administration are reduced as the hardware used is being maintained by Microsoft off-premises. Moreover, pricing for Azure service has always been based on actual consumption. At the end of the day, this will translate to significant savings for your business.
Lastly, business apps are better off in a platform that renders maximum and reliable security. Only authorized users can access data from the Cloud. There is also a stringent compliance network, making sure Azure is always meeting regulatory requirements.
Of course, there are many other practical and logical benefits of business applications being hosted in Azure. To find out more, call +63 2 8590505 or follow this link. 
ADVERTISEMENT - CONTINUE READING BELOW