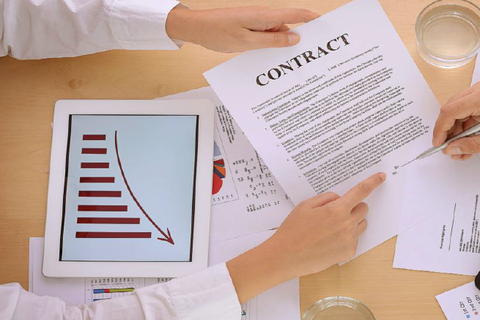 <>If your idea of franchising is to sit back and collect dues and fees from your franchisees, then you're flirting with franchising disaster. The consequences of turning your business into a franchise when unprepared could be devastating. To ensure a successful franchise business, you need to have a solid system in place that your franchisees could follow.
But before you start to turn your business into a franchise, make sure your business is ready. Equally important, come up with a franchise package that will serve your franchisees, not just your bottom line.
Armando Bartolome, president of the Association of Filipino Franchisers Inc. and CEO of GMB Franchise Consultants, lists longevity as the top requisite for determining franchise readiness. "A business should at least be in operation for one year. The longer the business has been operational, the better."
Bunny Pages, chairman and CEO of Pages Holdings Inc. which owns the Thirsty? Juices and Shake and the Mexican-themed Mooon Café franchise brands, says sales should be solid. "The business should really do well in terms of sales. You should have customers who keep coming back—maybe 60 percent of your customers should be repeat customers."
Pages says getting franchise inquiries is another sign the business is ripe for franchising. Another sign is when other businesses start to copy the concept, says Bartolome. "Once a business is opened to the public, no matter what location, if the concept is good, word will spread and soon copycats will sprout all over the place. Who would copy a sad-looking business?"
Pages believes that almost any business is franchisable for as long as concepts, training and material are transferable.
Fortunately for the franchisor, given the business has already secured all government clearances to operate at the onset, there aren't many legal requirements involved in becoming a franchise business.
Rudolf Kotik, founder of RK Franchise Consultancy, says "the only thing the [Department of Trade and Industry] requires is that a franchisor is a member of an association, to make sure that the franchise is a serious franchisor, not a scam."
Here are some pointers on how to develop a franchise package.
When setting fees, look at the competitor
As a business transitions from a fully company-owned operation to a franchise, business fees have to be figured out. Kotik says, "During the process of structuring, we figure out how much the franchise fee and the royalty should be. Determining the franchise fee depends on what competitors are offering so we are in line with the category, the initial investment required for the outlet and the payback period to determine the franchise fee."
Think of alternative models

Prof. Francisco Bernardo III, director of the ACE Center for Entrepreneurship and Management Education Inc. at the Ateneo Center for Continuing Education, says new franchise models have cropped up lately because of tighter competition. "Nowadays there are a lot of different models of franchising. Before, it's always a fixed cost that you have to pay for a franchise fee. Now there are franchisors that give the franchise for free," he says.
Consider the location
Fees should also depend on the location of the franchise, says Pages. Franchisees in prime locations with good foot traffic get more sales, while those in school cafeterias or office canteens may not, he says, noting the franchisor either charges a rate proportional to the income of the franchise or charges a fixed rate.
Is it a product or a service?
Kotik says franchisors should also consider whether the business is selling a product or a service. If there's an actual product involved and there's a point-of-sale system (POS), it's easy to track sales and consequently the fees to be charged against the company. It's a different case if the business sells a service, like in a spa or salon, he says. "If you use a POS like in a restaurant, you can monitor actual sales, then you can charge royalty via percentage. But for personal care franchises, like spas and salons, we prefer a fixed amount regardless of actual sales."
Franchise discounts to the performers

Pages suggests coming up with a discount scheme to reward franchisees that buy more franchises. He says there are franchisors that give their franchisees progressive discounts on franchise fees for every new branch they add to the first. This is encouraged not only so that both parties make more money but also to aid in creating brand visibility, he says. The practice also helps in spreading the word around, especially if the franchisee is the first in the area, he adds.
Don't forget third parties
The franchise package should also cover dealing with third parties, like mall operators or landlords. In cases when a leased property is involved, for instance, says K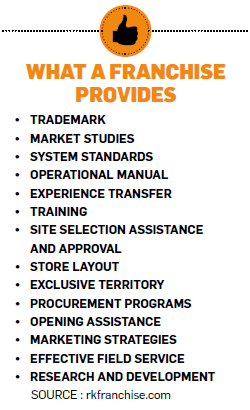 otik, "We have an agreement with the landlord which the franchisor can use to protect the location in the event that the franchisee runs afoul with the landlord or the franchisor. The franchisor holds the lease." He adds, "We also have a transfer of lease agreement in case the franchisee sells his business to a third party."
Training is critical
The franchise package should also include providing training to franchisees and their staff. Kotik says, "Effective initial training is critical to achieve positive franchisee attitudes regarding system standards, operations, the franchisor and the value of the franchise, and—depending on the business—can take from five days up to six months."
Pages cites his franchise as an example. "The training involved is pretty extensive. It's important that the franchisee attends the training, which is up to five weeks. Then we help the franchisee set up and send a start-up team to help them through the opening and be with them for another two weeks to assist them and make sure they can stand on their own."
Trademark
As the franchisor has the trademark rights to the business name, logo, signage and slogans, he can charge franchise royalties to the franchisee who is expected to ride on the reputation and know-how of the franchisor, says Kotik.
Marketing and promotions
But really and truly, franchisees buy a franchise brand because of its reputation. So growing the brand and innovating are key to staying ahead of the game, says Pages.
Kotik says franchisors must constantly cook up marketing campaigns and promotions. But he cautions against doing it off the cuff. "You cannot do ad-hoc changes in the business. If you are in a franchise business, you have to inform the franchisee about changes at least a month in advance," he says.
Photo: Getty Images

This story was originally published in the November 2013 issue of Entrepreneur magazine.
ADVERTISEMENT - CONTINUE READING BELOW