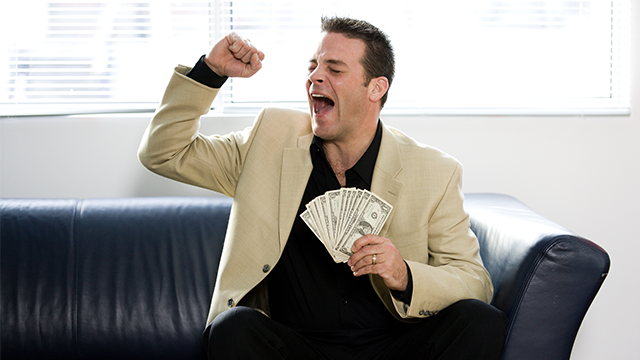 Comparison shopping allows you to compare products offered by different merchants. In essence, when you comparison shop, you're trying to find the item that will most likely give you the highest possible satisfaction given your budget constraint. It may seem troublesome at first—after all, checking out stores in different sections of a mall (or in some cases, even those located in other malls) is exhausting and time consuming. But the biggest benefit of comparison shopping is that it minimizes the possibility of buyer's remorse.
ADVERTISEMENT - CONTINUE READING BELOW
The International Finance Corporation, the private sector arm of the World Bank Group, explains that the human mind has a tendency to become irrational when it comes to purchasing decisions. This, coupled with the sense of urgency coming from the salesmen, sometimes pushes you to skip the due diligence required of big spending decisions. So, before you hand over your cash or swipe that credit card, it usually wouldn't hurt to check if there are better deals elsewhere.
Here are some ideas for a satisfying lifestyle shopping.
1. Plan a family holiday
Whether you go out of town or opt for a staycation, a short break not only refreshes your mind and body – you'll also have the opportunity to bond with your family. Only this time, do yourselves a favor and leave the gadgets at home. "If you'll just bring your gadgets with you, then you might as well stay at home," says personal finance coach Aya Laraya. You can find value for money vacation packages and hotel deals at sites agoda.com and asiatravel.com.
ADVERTISEMENT - CONTINUE READING BELOW
2. Get a good night's sleep
Nothing beats a good night's sleep after a tiring day – it keeps you healthy and gives you the energy you need to face the next day's challenges. But there are times when sleep becomes elusive. Having a good bed and blanket can help set you off to dreamland. At SM Our Home, your Php 50,000 will buy you a complete set – a bed frame (Php 27,000 and up), foam and mattress (Php 13,000 and up), giving you plenty to spare for bedsheets and pillows (Php 500 and up).
3. Buy an entertainment center
You don't have to be a movie or music buff to appreciate good entertainment appliances. Sports fans will love the high-definition images of weekend match-ups, while gamers will appreciate the stunning visuals and the crisp, booming surround sound of their favorite console games. A good option is the LG BH9540 TW Blu-ray Home Theater System, which costs around Php 45,000 on Lazada.com.
ADVERTISEMENT - CONTINUE READING BELOW
4. Buy jewelry
Laraya says that the one advantage of jewelry over cars and gadgets is that they don't depreciate. "Their value either stays the same or appreciates," he says. On the other hand, Biolena believes that buying jewelry isn't worth it unless you're buying a high-end brand, or a type of jewelry that is likely beyond your Php 50,000 budget.
If you've decided to plunk your cash into precious stones and metals, research first. To give you an idea of how much these things cost, an 18-karat diamond ring at Ocampo's, for instance, costs Php 30,000 to Php 50,000.
5. Buy local art
Experts advise would-be buyers to tread carefully. "We don't really have a thriving art scene here and it's a very cliquish community. Unless you're really part of that community, how can you get a good deal?" says Laraya.
Related: Is art a good investment? 
ADVERTISEMENT - CONTINUE READING BELOW
If you've done your homework and feel confident about your ability to spot good artwork, check out the exhibits and catalogues at the many different galleries around the city, such as Silverlens, Finale Art File, or even the ones who display at the Art Walk in SM Megamall. Or better yet, head straight to Paete in Laguna or Angono, Rizal to check out the works of budding artists.
6. Upgrade your kitchen and living room.
Upgrading the look and feel of the kitchen and living room, where you get to interact with family members and friends the most, is a way of telling your loved ones how much you value the time you spend with them. For Php 50,000, you should be able to purchase new fixtures for your living and dining rooms at SM Our Home.
7. Upgrade your mobile digital devices
Since you also use your device for work – you can't deny that, thanks to the Internet, cloud and mobile, you can now bring your work with you even if you step out of the office – you can always rationalize the purchase. So, consider using the Php 50,000 windfall to arm you or your staff with the latest digital devices.
ADVERTISEMENT - CONTINUE READING BELOW
8. Take up a hobby
Whether it's painting, collecting wines, or scuba diving, getting a hobby is good for the soul. If you're taking the plunge, Divers.ph says an introductory PADI (Professional Association of Diving Instructors) dive course costs Php 4,000, inclusive of gear rental, tank use, resort use, plus lunch. An open water dive certification costs between Php 12,000 to Php 25,000.
While all gear can be rented, expect to shell out another Php 30,000 for the basic getup. In comparison, an introductory freediving course is about Php 6,500, and a three-day beginner certification costs Php 13,000 with Freediving Philippines – but you won't need much gear except for your dive suit.
9. Get cooking lessons
For some people, cooking is a way to relax and get away from the daily grind, even for just a few minutes. At the same time, it can also be a means of building deeper connections with your loved ones. Cooking lessons allow you to introduce new dishes, new culinary techniques, and new ingredients to family meals, helping enhance the overall living experience in your home. And they're not that expensive, too: you can take part in a class at The Maya Kitchen for as low as Php 1,500.
ADVERTISEMENT - CONTINUE READING BELOW
10. Buy investment pieces for your wardrobe
If you've put off buying investment pieces for your wardrobe for the longest time, perhaps getting a Php 50,000 windfall will spring you to action. Buy pieces that never go out of style. For instance, a bespoke suit by Tino Suits in Makati will set you back at least Php 25,000.
*****
This article originally appeared in the June 2015 issue of Entrepreneur Philippines magazine. Minor edits have been done by Entrepreneur.com.ph.