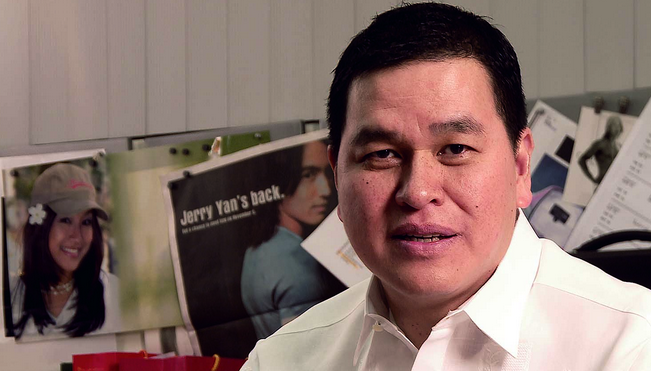 Fashionalism, or the fusion of fashion and nationalism, has become a byword and profitable trend in recent years, what with the ubiquity of Filipino symbols and icons emblazoned on shirts, bags, and other items that the youth, in particular, have embraced. So widespread is this phenomenon that it's hard to imagine a time when Filipinos were exhorted to buy locally made products through advertising and information campaigns. 

Such advocacy was necessary to combat the persistent belief that imported (and consequently, more expensive) goods are superior to homegrown brands. This was the prevailing attitude in 1987, when Ben Chan put up a store at Shoemart Makati that specialized in men's T-shirts. This venture would eventually be known as Bench, and almost three decades later, it has become a Pinoy fashion and lifestyle brand that expanded into Asia and the Middle East.


ADVERTISEMENT - CONTINUE READING BELOW
Markedly Filipino
Bench democratized style for Filipinos. Dressing well became attainable—it was no longer exclusive to or dictated by those who could afford foreign brands. As Chan previously told Entrepreneur Philippines, Bench did this by "offering premium quality products at affordable prices" and daring marketing strategies with markedly Pinoy sensibilities.

From the TV ad featuring a young Richard Gomez rowing to the strains of classical music—a groundbreaking commercial that did not use copy or voice-overs—to Uncut, the highly anticipated annual show involving Filipino celebrities and models clad in undergarments from the Bench Body line, the brand has changed class-based notions of what's fashionable and tasteful. 

It has also transformed itself into a lifestyle label that's distinctively Filipino, diversifying into other related areas such as HerBench, a dedicated women's clothing line, and Bench Fix, a salon chain. Bench also set its sights on the international scene, setting up shop in parts of the United States, as well as Qatar, the United Arab Emirates, and other Gulf countries. Its Bench Body line can be found all over China as it works to become a familiar brand among Chinese consumers.

Growing business
To date, Bench has 140 shops. It also has 29 boutique franchises overseas as well as nine Baby Bench stores abroad. The company now runs 38 different brands, which consists of local and imported apparel and accessories, shoes and bags, beauty services, furniture, and even specialty restaurants. 

In 2011, it inaugurated its 23-storey headquarters called the Bench Tower in Fort Bonifacio, Taguig City. The building was constructed by Megawide Construction Corp for Chan's Suyen Corp, the firm behind Bench. The structure, which has been among the first green buildings in the area, reportedly cost over P710 million to complete. Twelve floors of the edifice currently house offices for Bench and other Suyen brands. 
ADVERTISEMENT - CONTINUE READING BELOW