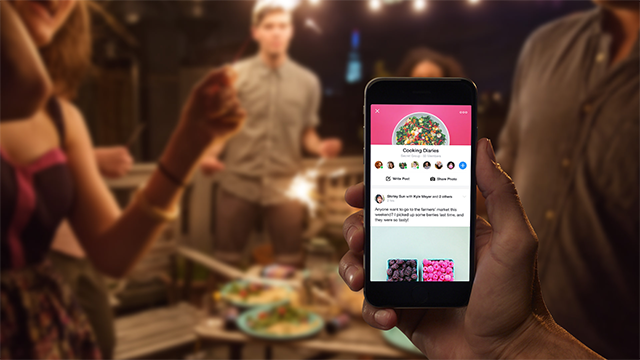 "The thumb is now the most powerful appendage of the body," said Digs Dimagiba, country director of Facebook Philippines.
Digs explained the idea of "thumb stoppers" or content in social media sites such as Facebook and Instagram that make your thumbs stop scrolling. Brands and businesses now hope to be "thumb stoppers" to get the attention of consumers. And what better time to be a "thumb stopper" than this holiday season, when engagement is higher than ever?
ADVERTISEMENT - CONTINUE READING BELOW
Facebook holiday insights
Brands and marketers will surely delight that across different demographics in the Philippines, there is more activity on Facebook between October to December. Facebook Philippines found out that during the festive season, there is 30 percent more activity from men and 28 percent more from women. Specifically, there is 22 percent more engagement from moms, and 26 percent more from millennials.
Digs shared that increased engagement usually starts as early as the second half of the year. By July, there is 12 percent overall more engagement, by September there is a 21 percent spike in conversion, and by October, there is a 69 percent increase in video posts, which eventually lead to views.
This is not surprising, considering that 95 percent of Filipinos on social media are on Facebook, with 54 million active users and 49 million active users on mobile. On an average, there are 30 million active daily users. What's more, the daily time spent on Facebook is 1.7 times more than TV, 8 times more than print and 4.5 times more than radio.
ADVERTISEMENT - CONTINUE READING BELOW
And how can brands and marketers leverage this spike in engagement? It is interesting to note that 32 million people in the Philippines are actually connected to a Business Page. This means that there can be a direct interaction between brands and consumers, which can fulfill different objectives of a brand – whether it is to spread awareness about a new product or convert likes and shares to actual sales.
ADVERTISEMENT - CONTINUE READING BELOW
"We believe that we've grown the platform beyond a social media platform into a business solutions platform," Digs said.
In fact, Filipinos shop more during the festive season and this carries on until January of the next year. Facebook Philippines shares that there is 1.51 times more conversions compared to the rest of the year and 1.2 times more conversions in January than in the second half of the year on average. Conversions mean Facebook posts or ads that turned into actual leads or sales.
Based from their data, 43 percent of Filipinos use Facebook as a discovery tool, and 3 in 5 of those people will actually purchase a product after their discovery. This is common in the dining, fashion and skincare industry.
"At its heart, Facebook is actually a platform for discovery," Digs noted.
Digs also shared important dates to remember such as December 18 or the week before Christmas. They have noticed that most discussions are about party planning. So if you're a party supplies provider or party venue provider, this is the perfect time to post an ad or boost a post.
ADVERTISEMENT - CONTINUE READING BELOW
January also sees the biggest spike in topics related to consumer goods, especially in household, baby and toys, food and beverage, beauty and personal care. This is an opportunity to push products as part of people's post-holiday shopping.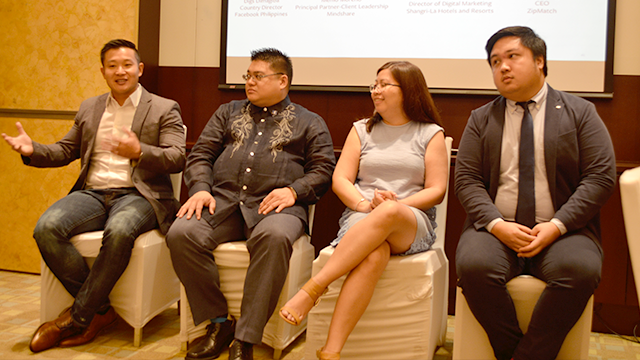 ADVERTISEMENT - CONTINUE READING BELOW
Engaging with brands
During the holiday season, it is evident that Filipinos not only spend more time on Facebook, they also create more content. Brands and marketers would have to take note that 84 percent of Facebook posts are on mobile and there is 28 percent more mobile posts on festive season weekdays. There is also 69 percent more mobile videos posted compared to the rest of the year, and 21 percent more Instagram posts during this season.
What is this telling us? Simply that the world has gone mobile.
"When people ask us, 'Is the world going mobile?', actually, it's already gone mobile," Digs said.
This is an important reminder to brands, marketers and even SMEs who use Facebook to engage with their customers – when coming up with content, bear in mind to create content for mobile. Just imagine how your content or ad would look like on a mobile phone once it's published.
ADVERTISEMENT - CONTINUE READING BELOW
In fact, 92 percent of Filipino Facebook users access the platform on their mobile devices and they also spend an average of two hours and 20 minutes every day on their smartphones. Mobile penetration is also expected to grow and ownership is predicted to reach 74.7 million by the end of the year.
Several brands are already taking advantage of this mobile-first approach, including ZipMatch an online real estate matchmaker.  
"As long as you're mobile-friendly, you can definitely use Facebook for acquisition," said John Dang, ZipMatch's CEO.
Other brands that are seeing this potential in communicating with consumers via social media is Shangri-La Hotels and Resort. The hospitality group is already shifting its budget from traditional media like TV and magazines to digital media.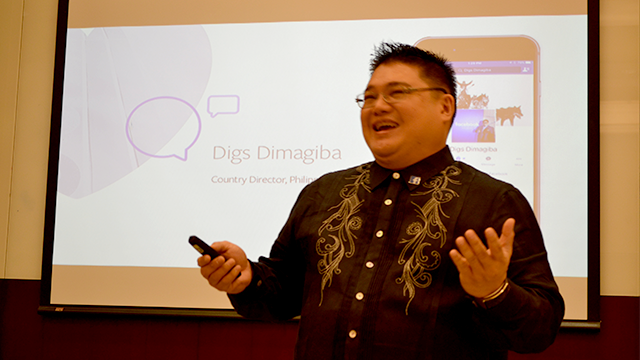 ADVERTISEMENT - CONTINUE READING BELOW
"We want to change the way we convey our message, the way we communicate," said Vincent Fajarda, director of digital marketing.
Vincent shares that they got 430 percent more leads and a noticeable increase in web traffic because of Facebook. With their Facebook Messenger, they get an average of 100 messages in a week, which is usually composed of room inquiries and reservations.
According to Albert Lafuente, director of sales and marketing of Shagri-La's Mactan Resort and Spa in Cebu, they have also used Facebook's Carousel to generate bookings quickly while reducing their advertising costs.
"We'll continue to place Facebook at the center of our advertising strategy as it's the quickest and most cost-efficient way we can reach our target audience and achieve our marketing objectives," he stated.
Businesses who are not yet convinced to use social media such as Facebook and Instagram should definitely give it a try as it answers different business objectives.
ADVERTISEMENT - CONTINUE READING BELOW
"Change is here and we just have to adapt to that," said Memo Moreno, principal partner-client leadership from MindShare, who also had experience working with Facebook.
She mentioned the use of pocket TVCs or videos to spread awareness, Carousel Ads for consideration, and Lead Ads for conversion.
"With digital, it's easier to measure (return on investment for ads)," she added.
Digs confirmed these testimonies, saying that indeed, we have turned another chapter in the marketing industry. He expounded, "Our goal is to help businesses in the Philippines get ahead in the shift to a mobile-first landscape and to help them unlock growth opportunities."
*****
Nicai de Guzman is the marketing head of Rising Tide, a technology solutions company. She is also the Manila bureau manager of Probe Media Foundation's Mulat Pinoy-Kabataan News Network and a regular contributor for SPOT.ph. Follow her on Twitter, @nicaideguzman, and LinkedIn, https://www.linkedin.com/in/nicaideguzman.
ADVERTISEMENT - CONTINUE READING BELOW