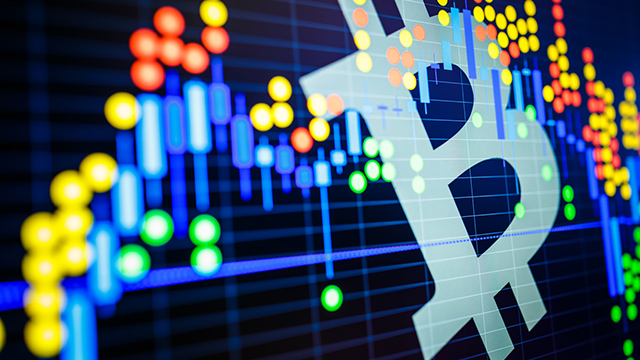 Fortune magazine recently came out with an article saying that Mastercard has started using blockchain, albeit in a limited manner, to pay for goods and services. According to the report, Mastercard is the second company in the Fortune 500 list that uses blockchain technology (the first being IBM).
It's worth noting that Mastercard won't be using blockchain in the traditional sense where they act as a ledger of transactions in the specific cryptocurrency to which they were tied—Bitcoin for example. It will instead accept traditional local money but will use blockchain to transfer these to partner banks and merchants around the world.
ADVERTISEMENT - CONTINUE READING BELOW
If you're getting confused with the jibber-jabber in the above paragraphs, you don't have to worry, because few people actually know what blockchain is and what it does. In fact, it's still so confusing that, as Fortune stated, even Mastercard is doing away with the basic method of using blockchain, which shows that they are stepping prudently into new and uncharted territory.  
Digital currencies can be quite difficult to understand, let alone explain without going into technical details. Maybe you have heard of Bitcoin, that you can use it to buy goods and pay for services without the use of money, that it is not regulated by any financial institution, and that its value changes more often than you change your shirt. When Bitcoin started in 2009, it was valued at less than $1, but eight years later, it's now worth about $10,000. That being said, few companies would transact using Bitcoins (although adoption has been increasing) and one would wonder why Bitcoins are so expensive.
ADVERTISEMENT - CONTINUE READING BELOW
And that's just for Bitcoin. Other digital currencies out there include Ether, Blackcoin, Dash, and XEM, to name a few.
Blockchains: Distributed digital ledger
But let's not lose our heads over Bitcoin and take Mastercard's example. Let's just focus on the underlying technology that made Bitcoin and other digital currencies happen—blockchains. The basic definition is that blockchain is a digital ledger of all historical transactions of a block of information (in the case of Bitcoin, all the payments and transfers of a single Bitcoin since the time it was created up to the present). Every time that this single block is transferred or received by any computer or device in any network, a new block is created and is added to the rest of the records—thus "chaining the blocks."
This seems pretty easy to understand since it's just like adding a transaction record to a physical bookkeeping ledger. But there is an additional layer that makes blockchains far better; instead of creating just one blockchain that contains all the records, the transaction records are also distributed across EVERY blockchain in an entire network.
ADVERTISEMENT - CONTINUE READING BELOW
This principle of distributed database of all records makes blockchain far more secure than just a set of separate digital ledgers. Blockchain cannot be tampered with unless the other blockchains in the entire network are also changed. That's besides the fact that information in blockchain are also encrypted, making them even more difficult to manipulate.
Industry use of blockchains
For the most part of its history, the blockchain technology has been in use in digital currencies, a novelty that very few understood or wanted to know about. The idea was conceptualized by the "father" of Bitcoin, a person known as Satoshi Nakamoto, whose real identity remains a mystery. And even he may not have thought of blockchain technology's use beyond Bitcoin, as stated in his seminal paper.
But some industries are seeing viable applications for blockchain. The Massachusetts Institute of Technology (MIT) started giving out graduate certificates in blockchains via an app, which they called Blockcerts Wallet. There is also a company in the US that is testing blockchain technology for "smart" energy grid distribution. Air France applied blockchain to its supply chain management for aircraft maintenance. Even the US Centers for Disease Control (CDC) is looking at the technology to help public health workers respond faster and more efficiently to crises.  
ADVERTISEMENT - CONTINUE READING BELOW
More recently, the Russian division of burger chain Burger King came out with WhopperCoin, which is part of a loyalty program using blockchain. In it, buyers get a virtual currency every time they purchase from the burger chain, then exchange the WhopperCoin with partner merchants. This goes to show that blockchain isn't just for backend corporate use, but they're also as good as frontline services for consumers and can link up with other merchants for better service. 
The technology that was primarily built to record transactions of Bitcoin is seeing some viable use in various other industries because of its efficiency in collecting and keeping data records. These applications are enabling a new process of managing records and are also introducing new ways of thinking relative to production, finance management and customer relations.
Having new ways of thinking only improves the quality of services and creating efficiency within an organization, a win-win situation for both the company and its clients. Indeed, it's exciting to see where blockchain technology will go next.
ADVERTISEMENT - CONTINUE READING BELOW
***** 
Patrick Palacios is the founder and president of Appsolutely, a tech startup that provides a variety of digital solutions to other businesses, most notably facilitating their loyalty programs. Its latest product is LoyalCoin, a digital token that aims to innovate rewards points by taking it to the blockchain.