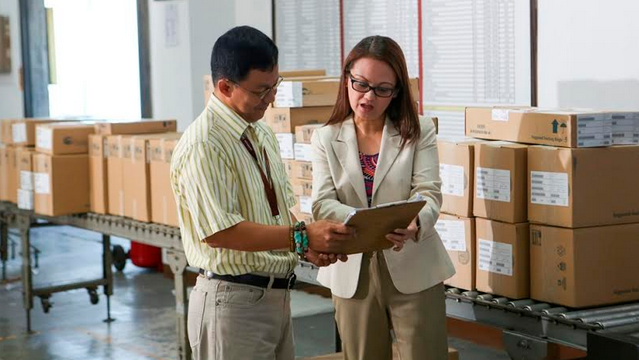 Small and medium enterprises (SMEs) in the Philippines are in a prime position to take advantage of access to new markets brought about by the upcoming ASEAN integration and the European Union's Generalized System of Preferences Plus (GSP+), with the latter enabling duty-free entry into the European Union for 6,200 tariff lines, including some of the Philippines' strategic products such as textiles and foodstuffs. 

SMEs looking to build their businesses would be well advised to consider looking at these impending regional and global opportunities; however, according to UPS marketing manager Bo Evangelista, there are a number of considerations that need to be made in order to pave the way for success.

"In order to take advantage of the opportunities afforded to us by the ASEAN economic integration and various trade agreements that the Philippines is forging, it will be important for SMEs to have an export strategy," he said. "SMEs looking to export have to think about things such as market intelligence, financing their expansion, and human resources, among other things." 

He shares the five key steps essential to making your business export-ready: 


1. Evaluate the suitability of your product. 
Evangelista advised entrepreneurs to look objectively at their products, assess their competitiveness in terms of quality and price, and consider whether their products require modifications to make them enticing international customers. 

"If you're selling a food product, you'll need to double-check that preparation is done in accordance with the customs and culture of the destination. For example, food manufacturers should consider applying for Halal certifications to increase the marketability of food products in countries with large Muslim populations, such as Brunei, Malaysia or Indonesia," Evangelista explained. "If you're selling furniture, you'd want to look into the style trends of the different markets that you plan on selling to. Is there a demand for a particular aesthetic?" 

"It's also important to research the pricing for your product," he added. "Who would buy your product? How much would they be willing to pay for it? How are similar products priced? These are some things that entrepreneurs need to take into consideration before they venture out to international markets."

Evangelista advises entrepreneurs to also check if their products are transport-ready. "Another factor that SMEs need to look into is ensuring that their products and packaging are durable enough for transport," he said. "Some items may require a specific kind of packaging, like chemicals or medicines, or additional requirements from the relevant government agencies for these to be cleared by customs."
ADVERTISEMENT - CONTINUE READING BELOW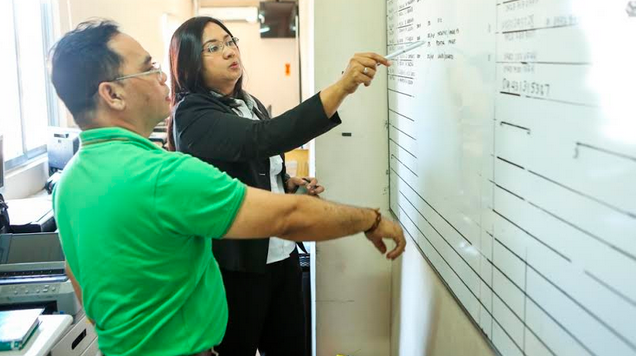 2. Map out potential challenges that your business may face. 
Once entrepreneurs have determined that their product is strong enough to compete in other markets, they need to study other roadblocks that they might encounter. Evangelista pointed out that complying with procurement policies and customs clearance procedures is one of the common challenges faced by exporters.

"Customs clearance procedures and requirements vary widely across Asia, so entrepreneurs should invest the time in understanding country-specific procedures and requirements, as these may potentially impact time-in-transit," said Evangelista. "Physical inspection of import shipments is common. However, entrepreneurs also need to be prepared for more stringent procurement policies, as there may be elements of protectionism in certain target markets. Some local governments may require foreign businesses to source a certain percentage of materials locally; while others may provide incentives for locally sourced goods and services, translating to cost savings."

Entrepreneurs looking to export should also pay attention to differing styles of business interaction for each country. "Depending on where you're exporting to, verbal and non-verbal communication will differ. As such, entrepreneurs need to be mindful about who meets their counterparts or clients in foreign markets, and they in turn should have a good understanding of the business culture," Evangelista pointed out.

One of the ways to overcome these challenges is to take part in events organized by government agencies, trade associations, and business groups. "It's best to reach out to other local SMEs or corporations that may have exported to an entrepreneur's prospective market, as they can share their experiences and lessons learned. Meanwhile, trade associations and business groups in your prospective market can give you an insider's point of view and help you understand the specific ways in which business is carried out there."


3. Develop a market entry plan. 
Once an entrepreneur has laid out the challenges that his or her business will likely face, they should then look to develop a market entry plan. According to Evangelista, a market entry plan should answer the following questions: Which countries do you want to export to? Why would you prioritize these markets? Having established who your target consumers are, how do they make purchasing decisions? This will, in turn, help you to identify the most appropriate marketing and distribution channels to reach them. 

"Commerce has evolved rapidly, and the number of channels that consumers have to choose from is extremely diverse. Entrepreneurs need to invest in research and knowledge in order to be able to serve the needs of customers effectively," said Evangelista.  "It's vital to consider partnerships, infrastructure, and sales channels to successfully enter the market."
ADVERTISEMENT - CONTINUE READING BELOW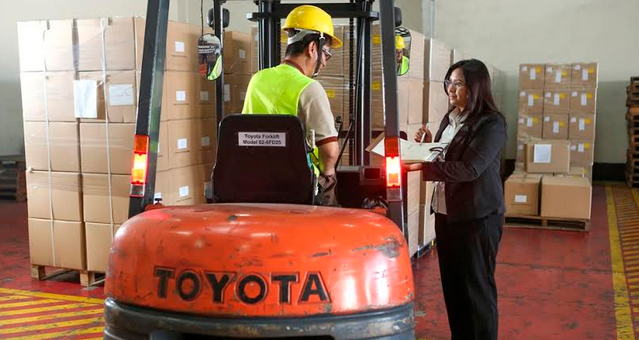 4. Work on the operational aspects of the export strategy. 
After finalizing the market entry plan, entrepreneurs must develop an export strategy. In order to do this, businesses need to evaluate their resources, determine how to finance their expansion to other countries, establish a timeframe for the move, and work on customs documentation. 

Evangelista noted that one key step in developing the export strategy is conducting a supply chain mapping session with your logistics partner. "Supply chain mapping allows an entrepreneur's logistics partner to get a clearer view of the business, from the hours that personnel spend to the level of compliance that it has, to the quality of customer service it provides," Evangelista explained. "It's an opportunity to see where an entrepreneur can make business improvements in order to make the export process more efficient."

"Entrepreneurs can work with the logistics partner to help identify services critical to exporting. For example, the logistics partner can help you decide how a product will be shipped, depending on your customers' requirements," he explained. "They can also help determine if adjustments in personnel are required in order to accommodate for Saturday pick-ups or deliveries, as well as identifying the technology that a business needs in order to manage customer inquiries."


5. Set up the after-sales infrastructure.  
Managing after-sales inquiries in export markets is equally important. For Evangelista, entrepreneurs need to prioritize improving visibility. "Part of giving good customer service is having the information that your customers need when they need it." He emphasized the importance of providing up-to-date, accurate information.  
ADVERTISEMENT - CONTINUE READING BELOW
"Providing regular, accurate updates is essential in building trust and credibility with customers," added Evangelista. "For SMEs looking to build their brands in international markets, this is one of the fastest ways to distinguish yourself from other local players and establish your brand's reputation."

"Success in exporting requires a lot of planning and a lot of due diligence, but those that do undertake the all of necessary steps are far more likely to be rewarded than those that don't. I would advise businesses to remember that they don't need to go it alone—strong partnerships can provide you with the expertise necessary to be competitive," he added.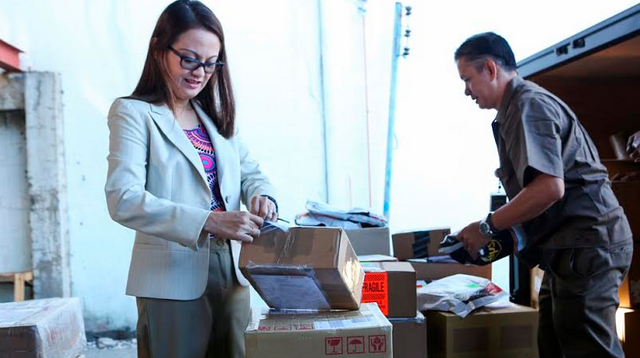 UPS is a major package delivery company and provider of supply chain management solutions. It offers assistance to exporters in setting up their after-sales infrastructure.  
*****
Photos feature UPS operations and border clearance manager for small package Tessa Santos, UPS Philippines NAIA center supervisor Milo Gomez, and UPS operations manager for supply chain solutions Evelyn Abreu. Courtesy of UPS/Ogilvy Public Relations Manila
ADVERTISEMENT - CONTINUE READING BELOW