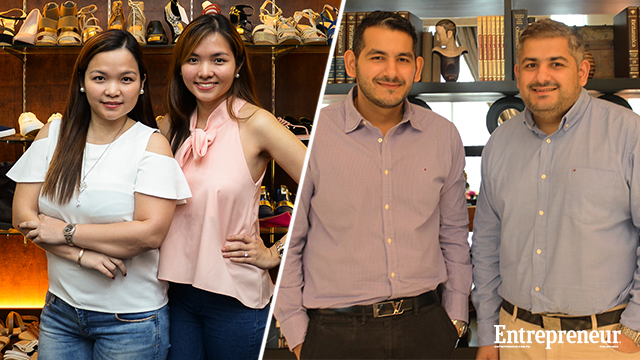 Love them or hate them, our siblings could be our best-est friends or mortal enemies. With relationships often running on extremes, the business world has often advised: business and family don't mix. So what gives?
ADVERTISEMENT - CONTINUE READING BELOW
These company founders and entrepreneurial siblings share how they stay top of their game without losing a sister or a brother in the process.
1. Know your roles.
Oftentimes, Rohit Mirpuri, brother to Laveen, is mistaken as the older one of the two even when it's the latter who is the kuya. But make no mistake, this unlikely beauty duo knows their role well when it comes to running their young brand, Pink Sugar Cosmetics.
"I'm the madaldal from the two of us, which is probably why people think I'm the younger one," Laveen shared to Entrepreneur Philippines. "He's more reserved and looks more serious, which works for us because we complement our roles."
A former retail operations head in Brazil, Laveen never finished college but has spent most of his career in the South American state focusing on brands catering to the female market.
"That experience molded me and helped me in making decisions now that I run Pink Sugar. I know what the other side of the table would want because I was once there, so I can deliver," Laveen said.
ADVERTISEMENT - CONTINUE READING BELOW
And then there's business administration grad Rohit who knows the technical jargons and detailed strategies in running the business. When it comes to decision making, the duo has a good mix of experience and theory to apply.
"There are some situations which remind me of theories I've learned back in college, which then, I impart to him. So we both learn from each other," Rohit said.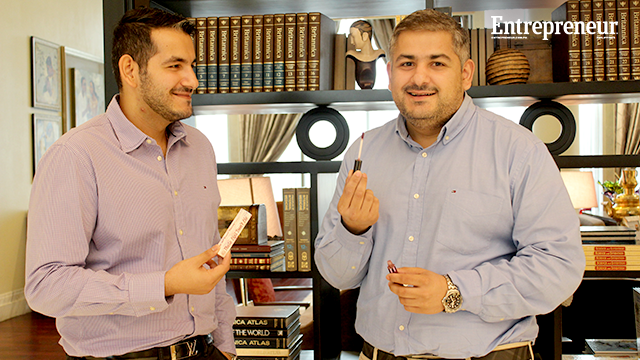 ADVERTISEMENT - CONTINUE READING BELOW
2. Keep the work talk at work.
One advantage of sharing a business with a sibling is the organic bond shared between the two. Somehow, there's a complete understanding of each other's' nuances that one can easily step back—especially when it's the older one talking.
"Surprisingly, we agree on things 90 percent of the time. But when we do butt heads, we try to keep work discussions at work," Laveen said. "When we come home, we make sure we don't bring work there. We just tackle it again at work the next day."
Sally and Julie Ang of shoe brand S&H Fashion also try to keep the same balance in their working relationship even with their wide age gap.
Julie, the older one, has been in operations of the business since day one, while Julie later on joined the business after graduating from her culinary degree.
ADVERTISEMENT - CONTINUE READING BELOW
"I always let her do her own thing, but I'm also there to remind her that once she commits a mistake, she always has to learn from them, too," Julie said.
The two are no strangers to the horror stories of most family businesses that have gone to disarray, which is why they also ensure that they always go home in peace.
"I think what sets us apart is hindi kami nagtatanim ng sama ng loob, trabaho lang," Sally added.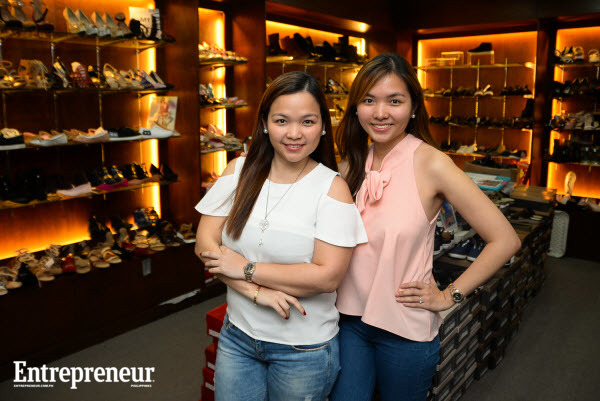 ADVERTISEMENT - CONTINUE READING BELOW
3. Communication is key.
As the youngest in the family, Sally knows her place, may it be in personal matters or in business. Heading the marketing operations of the company usually means major decisions that can easily and quickly affect the brand, which is why she always consults first with her siblings.
"Having more thinking heads is always a good idea especially in brainstorming," Sally said. "I may have a lot of ideas, but I always make sure they agree with them first before I proceed."
4. Have a shared vision.
Like any partnership, no relationship can work without a shared vision and commitment for the same goals, even when it's with a sibling. Setting a road map from day one can ultimately help, preemptively wiring out any misunderstandings later on.
"When we have arguments, we always go back to the customer, and where we want to be. Let's agree to disagree," Laveen said. "It's always about looking at the bigger picture and what's for the greater good of the company."
ADVERTISEMENT - CONTINUE READING BELOW
*****

Elyssa Christine Lopez is Entrepreneur.com.ph's staff writer. Follow her on Twitter @elyssalopz.