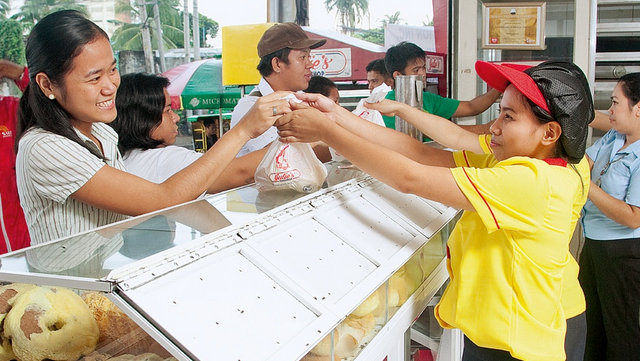 An ordinary housewife making ends meet by selling bread did not expect she could build a corporation and then some. "I asked God for only one," says Julia Gandionco, her grateful way of saying she was given much more. Indeed, the community bakeshop turned bakery chain that is Julie's Bakeshop is not just a simple family venture but a household name.

A bakery chain that traces its roots from a small town in Mandaue City in Cebu, Julie's Bakeshop grew from a small store that supplied bread to canteens to become the country's largest network of bakeshops with a total of more than 500 branches to date. 

Joseph Gandionco, president and CEO of Julie's Franchise Corp., saw how the family's humble bakery came to be what it is now. "From Day 1, I was there helping [my mother Julia]. I was the one available at that time. The older ones were all working, the younger ones were studying. I just graduated then," he says. This was in the 1970s, and Julia was managing three canteens that needed a steady supply of bread. 

With nothing to do just yet, young Joseph helped out by picking up bread from various bakeshops. During one of those deliveries, a baker suggested they put up their own bakeshop since they needed so much bread every day.  Without any bakery experience, Julia took up the idea. 
ADVERTISEMENT - CONTINUE READING BELOW

A family business
The bakeshop's expansion was rather swift, with the sons deciding to put up their own branches. "They opened their own bakeshops and eventually, the whole family was involved. Each one of us had a bakeshop to run," says Gandionco. 

As the company grew and required a more organized management, Roberto, the eldest of the sons, stepped in to oversee the operations, until March 2010 when Joseph assumed the top post. 

Three decades in the business was no cakewalk for the Gandioncos. But the challenges brought about by strong demand and consequently, fast expansion did not block their clear view of what the company can offer to consumers.

Introducing innovations
"Kami ang nag-revolutionize ng bakeshop sa Cebu," Joseph says. Typical neighborhood bakeries, he observed, did not show customers how they made bread. Joseph thinks doing the opposite made Julie's stand out from the rest. He says: "Our core competency was a clean environment bakeshop. At the same time, you can see the production from the customers' side. It has to be clean because they are in full view of the customer." 

The company's idea of providing uniforms to salespeople was an innovation as well. This was coupled with training to educate its front liners. Julie's is one of the few companies of its kind to have realized and addressed the importance of good customer service.

Joseph says that the bakeshop's offerings of hot bread every hour and a wide variety of quality products are also part of the brand's core competency. 

Introducing these innovations to Cebu has definitely changed the bakeshop industry there, and eventually that of the rest of the country, he says. "If you noticed, most of the growing bakery chains now came from Cebu. I think there are five or six players who followed us, but since we were the first and we're known for our core competency, we're always ahead of them," he says. 
ADVERTISEMENT - CONTINUE READING BELOW

R&D and distribution
Julie's also has a research and development facility, located in Cebu, at the center of the chain's product innovation. "We have a very big laboratory for our research and development, something that our competitors don't have," says Gandionco. "My sister Patricia is the one handling the research and development. She's on top of developing new types of bread and enhancing our old top sellers."

This R&D team is also in constant pursuit of ways to lessen costs—may it be in sourcing raw materials, keeping inventory stable, and other supply-related concerns—to keep prices of products as low as possible without compromising quality.

Julie's has built a vast distribution channel over the years. It has warehouses in Luzon, Visayas and Mindanao, run by RJ and Sons Commodities where ingredients and other raw materials are stored and picked up to be delivered to every franchisee in the region. "We have our logistics to deliver the ingredients to different franchisees all over the country. We make sure that these are available to them," he says. 
ADVERTISEMENT - CONTINUE READING BELOW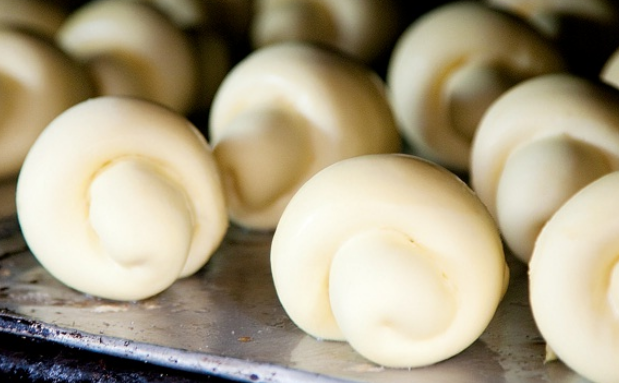 Facing inevitable challenges
Even when Julie's is enjoying longevity and steady business for the past years, a few changes would not hurt, especially as competition becomes stiff. Joseph and his team is slowly rolling out changes in production and selling processes. "It will be easier to manage the outlets, and the investment would be lower," he adds. 

Aside from revamping the business model, the company is also looking at tapping other groups of consumers, in terms of social class and geographical scope.

"We are developing a new model for the higher end of the market, for B and upper C. In fact, there's already one such outlet in a Cebu mall," he says. "Maganda ang outcome." 

Should the company pursue this venture, Joseph believes it has to be under a different brand. "We cannot associate it with Julie's, because Julie's is known for the broad C. This one is a little higher. You cannot just put in Julie's kasi baka ma-confuse ang mga tao." 

The company is eyeing an international presence as well, zeroing in on Indonesia and Malaysia, which Joseph sees as countries with most demand and best opportunities for Julie's. Opening branches in these countries is as logical as it is strategic, he says, because the biggest flourmill is located in Indonesia and Malaysians have almost the same diet as Filipinos.
ADVERTISEMENT - CONTINUE READING BELOW
*****
This story was lifted (with minor edits) from the book Entrepreneur Success Stories, © 2012 by Summit Publishing Co., Inc. The digital copy is available here. 

Photos by Christian Halili