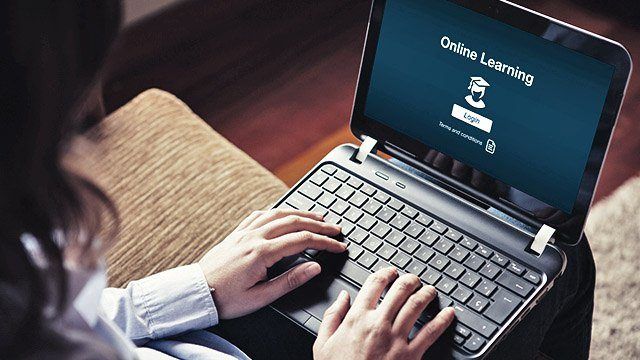 If you're an entrepreneur or executive working full-time who wants to learn a new skill and improve your future prospects, there are online courses that provide learning opportunities in the comfort of your home or office. For a fraction of the price of a classroom-based course, most of these learning modules can even be taken at your own pace and provide certificates of completion.  
ADVERTISEMENT - CONTINUE READING BELOW
Here are some online courses from prestigious universities and organizations around the world for every field in business:
Entrepreneurship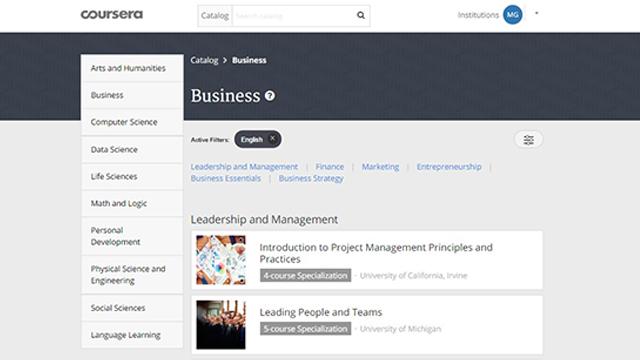 For those running their own business (or planning to put up one someday), there are online courses from Coursera and Udemy which target active or budding entrepreneurs. One is the Entrepreneurship Course by the Wharton School of the University of Pennsylvania (5 courses, $79 per month). Wharton's Entrepreneurship Specialization covers the conception, design, organization and management of new enterprises. It will also cover learning how to launch, grow, finance and profit from your business.
ADVERTISEMENT - CONTINUE READING BELOW
Also by the Wharton School is the Business Foundations Specialization Course (5 courses, $79 per month) which will help you develop basic literacy in the language of business. Executives who enroll in this course are usually planning to transition to a new career or maybe start or improve their own small business.
One of the most in-demand courses in Udemy about entrepreneurship is The Essential Guide to Entrepreneurship by Guy Kawasaki (56 lectures, $15 on promo, $95 regular price). The lectures are divided into several minutes that discusses different key aspects of entrepreneurship, including business models, positioning your product, pitching, etc.
Management and leadership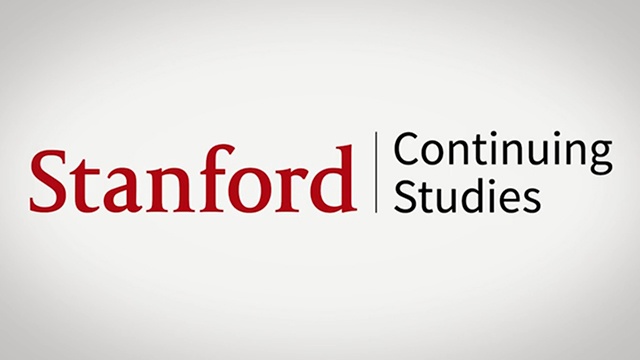 ADVERTISEMENT - CONTINUE READING BELOW
If you're keen to become a more effective leader or launch a career in project management, you can start by taking the Introduction to Project Management Principles and Practices Specialization of the University of California, Irvine (4 courses, $49 per month). This intensive and hands-on series of courses gives you the skills to ensure your projects are completed on time and on budget while giving the user the product they expect.
Stanford University also has an Introduction to Project Management online course (2 units, $645) which aims to strengthen your project management skills through case study analysis, simulations and the development of a management plan for a selected project.
Another course worth taking is the Leading People and Teams Specialization by the University of Michigan (5 courses, $49 per month). In this course, you will learn best practices for selecting, recruiting and onboarding talent. You will also learn about the key approaches to measuring performance and evaluating your employees.
ADVERTISEMENT - CONTINUE READING BELOW
A top-rated Udemy Course is Becoming The Project Manager (140 lectures, $15 on promo, $195 regular price). This course will help you understand the varying role of a product manager through different types and sizes of companies.
Innovation and startups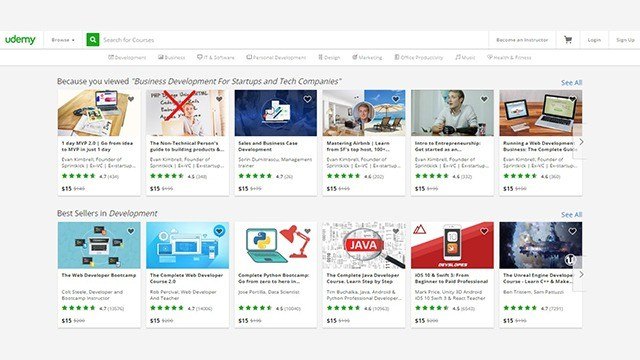 This Disruptive Strategy Course of Harvard University (30 to 35 hours of lecture over a 6-week period, $1,500) is intended for those who work in organizations that need to be more innovative and would like to be knowledgeable enough to lead that effort. Not only will you become fluent in Disruptive Theory, but you will also learn how to assess opportunities and threats.
ADVERTISEMENT - CONTINUE READING BELOW
Stanford University also offers the course How to Build Successful Startups: Learn Lessons Straight from Silicon Valley Entrepreneurs (1 unit for 8 weeks, $555). It is ideal for startups who want to learn from the best. This course will introduce you to Silicon Valley entrepreneurs, advisors and investors, and the varied ways in which they've constructed successful startups.
Sales, marketing and advertising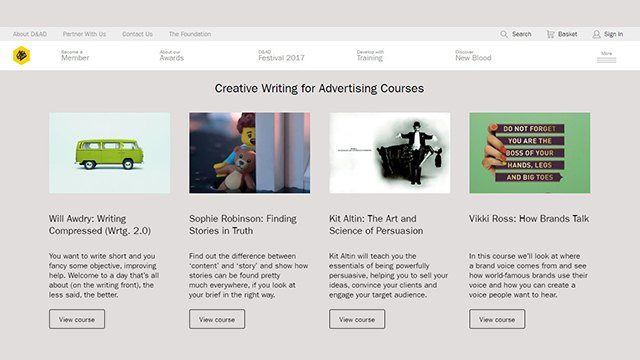 ADVERTISEMENT - CONTINUE READING BELOW
Digital is a buzzword which is why marketers should adapt to fast-changing times. A Digital Marketing Specialization online course is taught by University of Illinois (6 courses, $79 per course). This specialization course explores several aspects of the new digital marketing environment, including topics such as digital marketing analytics, search engine optimization, social media marketing and 3D Printing.
Stanford University's Marketing for A Mobile World (2 units, $555) will examine the key trends that are making mobile the fastest-growing marketing channel. The course will also take a step-by-step approach to developing a comprehensive mobile strategy.
Advertising foundation D&AD also offers online courses in its website, from creative writing and branding to art direction for digital. It has a Building Your Own Brand course (half-day course, £300) which is suitable for anyone who wants to grow a business, learn how to brand, and market products.
It also offers the course Think Strategically About Design (whole-day course, £560) for graphic designers who want to be strategic and innovative about their work.
ADVERTISEMENT - CONTINUE READING BELOW
For those in the sales department, they can up their game by taking the Sales Training: Practical Sales Techniques course by Udemy (30 lectures, $15 promo rate, $105 regular price) and the Presentation Skills Training of D&AD (whole-day course, £560).
Finance
Udemy offers The Complete Financial Analyst Course 2017 (1554 lectures, $15 on promo, $195 regular price) which provides lessons on Excel, Accounting, Financial Statement Analysis, Business Analysis, Financial Math and even PowerPoint.
If you want to be an expert in Excel, Udemy also has the Beginner to Pro in Excel: Financial Modeling and Valuation course (137 lectures, $15 promo rate, $150 regular price).
For those getting a head start in investing, there's also Investment Management Specialization (5 courses, $49 per month) that the University of Geneva offers. In this course, you will learn what the main financial markets and their characteristics are as well as how they are linked to the economy.
There's also the Trading Strategies in Emerging Markets Specialization by Indian School of Business (5 courses, $79 per course) where individual investors and money managers will be equipped with the skills required to develop their own trading strategies and test them.
ADVERTISEMENT - CONTINUE READING BELOW
*****
Nicai de Guzman is the marketing head of Rising Tide, a technology solutions company. She is also the Manila bureau manager of Probe Media Foundation's Mulat Pinoy-Kabataan News Network and a regular contributor for SPOT.ph. Follow her on Twitter @nicaideguzman and LinkedIn https://www.linkedin.com/in/nicaideguzman