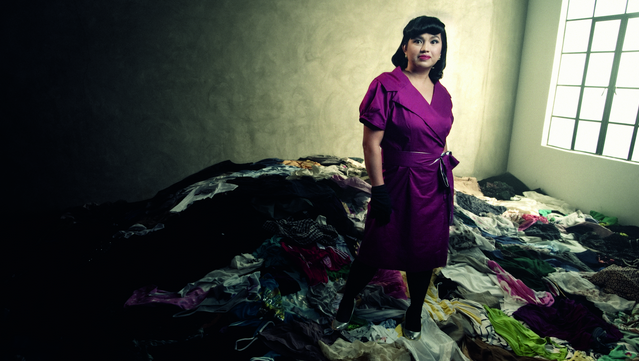 Among the many forms of expression, fashion is a straightforward gauge of one's individuality. You are what you wear, but that is so much as the brand and price tag as the way you carry yourself. In search of value for money, many Filipinos turn to ukay-ukay stores or thrift shops for quality clothing at very affordable prices.
ADVERTISEMENT - CONTINUE READING BELOW

Tracing its roots to the northern city of Baguio, ukay-ukay stores sprouted like mushrooms in the country's summer capital in the 1990s. Not long after, the stores became part of the itinerary of local and foreign tourists. Entrepreneurs then realized it was time to bring ukay-ukay down to Metro Manila and the rest of the country. 

One of those who have seen this opportunity is Betty Balagbag, owner of Iyaman Fashion House. The store buys pre-owned clothes, shoes and bags sourced from regular dealers in Hong Kong, the second biggest exporter and re-exporter of apparel next to China. Hong Kong is a practical choice for Balagbag and other thrift shop owners because of retailer-friendly provisions of the 2006 Mainland and Hong Kong Closer Economic Partnership Agreement, not to mention similarities in fashion sense and sizes between Filipinos and HK residents.


Selecting 'saleable' items

Usually, Balagbag orders a minimum of 30 boxes of garments (average of 200 items a box), 12 boxes of shoes (70 to 80 pairs per box) and five boxes of bags (around 100 pieces in each box) at one time, and waits for five days for the package to arrive. Items have been pre-sorted by suppliers before shipping them over but a quick look is done again in stores by Balagbag's staff to recheck the condition of the products before they go on display. Balagbag distributes her supplies to three provincial locations and seven branches in Metro Manila.  

"Like in most ukay-ukay stores, we don't wash the clothes prior to sale," says Balagbag. The stores are also known as wagwagan, which, in Ilocano vernacular, means to dust off—what you usually do with clothes purchased in thrift shops. Items with unpleasant odor however are considered rejects and are no longer sold.  

Depending on the state and quality of the items, a price range is usually set: for ladies' blouses, prices range from P150 to P180 for new arrivals; dresses usually sell at P200 to P250; men's t-shirts and polos range from P180 to P200; jeans and slacks for men and women sell at P350. Shoes and sandals are sold at P280 while rubber shoes sell at P800. 

Three to five weeks after initial display, prices of items are marked down to anywhere from 20% to 80% less until most of the items are sold. This is to rake in enough funds for the next purchase of pre-owned goods. Iyaman changes its stocks every 45 days, averaging eight turnovers a year. Income is then computed after every inventory cycle.  
ADVERTISEMENT - CONTINUE READING BELOW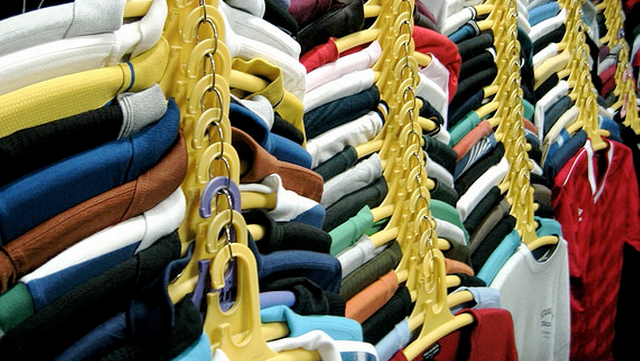 Hits and misses

Despite the frequent turnovers, Balagbag notes that the ukay-ukay business is also a game of hits and misses. Sometimes you will get a box filled with items in very good condition, she says, and some would even have price tags. But she has once received boxes with nothing but heavy jackets, which don't sell well in the country. 

While putting up an ukay-ukay business seems all too easy, Balagbag gives this advice to entrepreneurs who wish to last in this business: "There are days when business is slow. There are also those days when you have almost nothing to sell because your supply is yet to arrive, yet you still have to pay your rent. You must be able to endure these times. You must know how to manage your funds."
ADVERTISEMENT - CONTINUE READING BELOW
Main photo by At Maculangan. Other image from Flickr (Jason de Villa)