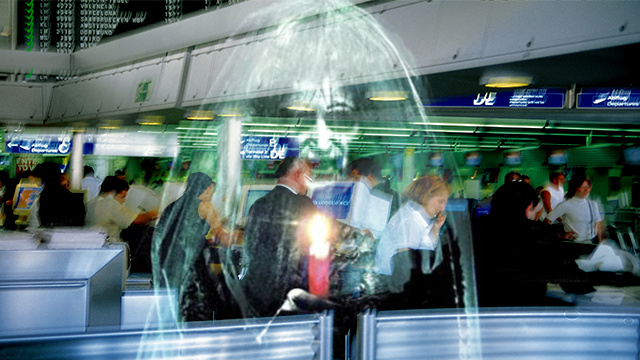 Aside from the relentless rains, August usually means one more thing for businesses: ghost month.
For the Chinese, the seventh month of the Lunar Calendar is known as the ghost month, an "inauspicious" time of the year. "It is believed that during this month, hell's officer opens [hell's] gate so hungry ghosts may come out and have some entertainment," feng shui expert Hanz Cua told Entrepreneur.com.ph.
ADVERTISEMENT - CONTINUE READING BELOW
For 2016, it started on August 3 and will last until the 31st. It is expected at different times of the year annually, depending on the Lunar calendar and can come as early as July or as late as September.
"It is advised for entrepreneurs to avoid starting or opening their businesses during the ghost month. It is believed that success rate for such businesses is low," Cua added. "But if you've already opened your venture, then make sure its location is always bright or yang."
Even signing new contracts or entering into partnerships is deemed unlucky. Cua suggests wearing bright-colored clothing particularly in red, to hush away ghosts.
"Ghosts are those with unfinished business, or with loved ones who have forgotten them. It's also a reminder to pray for our dead loved ones," Cua said.
The feng shui expert also suggests offering some in-kind goods to the hungry ghosts, such as chicken and pork, or even beer, and place them outside your home or office.
ADVERTISEMENT - CONTINUE READING BELOW
"This will harmonize the ghosts and may help prevent conflict," Cua added.
Business expert weighs in
Prof. Noel Cortez, school head of Asian Institute of Management-Washington SyCip Graduate School of Business, said slowdown in businesses is palpable locally with the vast number of businesses owned by the Chinese.
On the first day of August this year, the Philippine Stock Exchange experienced a slump with all counters ending the day in a negative mark, particularly services firms and oil and mining companies.
"August is also the time when families have just finished paying school fees, which means disposable income may be down, ultimately affecting consumption," Cortez explained.
Ultimately, the rainy season affects business activities with slowdown in productivity and delays in the manufacturing sector.
"The enterprise must have a proactive culture borne out of a leadership that is both efficient and effective," Cortez said. "Businesses should have an excellent supply chain and operations management and reliable resource planning system that put into consideration, among other[s], seasonalities and uncertainties."
ADVERTISEMENT - CONTINUE READING BELOW
*****
Elyssa Christine Lopez is Entrepreneur.com.ph's staff writer. Follow her on Twitter @elyssalopz.