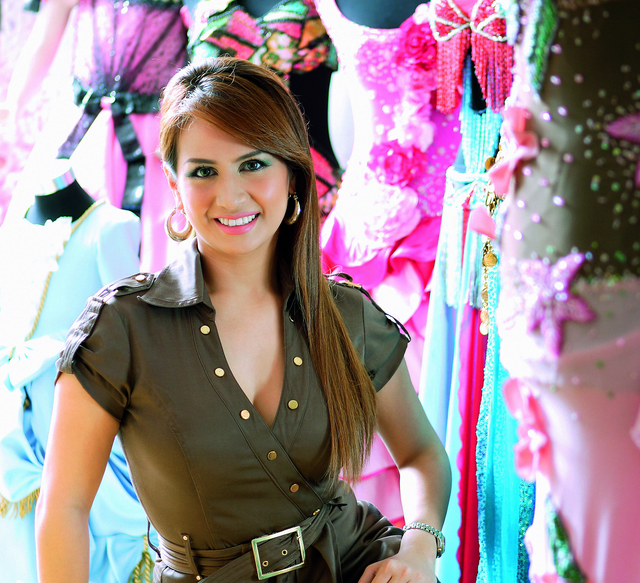 Regine Tolentino is well known as a dance authority and an occasional host and judge to seasonal dance and talent contests on local TV. But on top of her regular public engagements, she also runs two thriving businesses that she finds much more exciting: Regine's Boutique, which she put up in June 1999 when she was still 20 and a first-time mother, and RT Studios (formerly Regine's Dance Studio), which she put up in 2003. 

The celebrity mompreneur started Regine's Boutique literally in the living room of her house at the Corinthian Place in Valencia, Quezon City, right after she gave birth to her eldest daughter Reigne. "I had gone around looking for dresses for her but didn't find anything I liked, so I decided to make them myself," she recalls.

Going into the fashion business wasn't entirely a new thing to Tolentino, for she had taken fashion design as an elective in college. It was therefore with some confidence that she invested P800,000 of her own money as initial capital for her business. She rented a two-story building on Granada Street in Quezon City for a boutique shop and a dress factory, then equipped the latter with 12 sewing machines. (The boutique shop is now housed in a building Tolentino owns in Valencia.)

For starters, she made an initial 13 designs of baby dresses and children's party dresses. She presented them to a well-known high-end shopping store, which promptly agreed to carry them. This auspicious entry into the ready-to-wear business was followed not long after by her bagging the Philippine license to produce young people's clothing carrying the Walt Disney characters and brand. "It was a really profitable business, but after a time, I decided to focus on made-to-order and custom-made dresses," she says.
ADVERTISEMENT - CONTINUE READING BELOW

Promoting her own creations
The growth of Tolentino's garments business really took off when she lost weight from her second pregnancy and seriously went into dancing as an avocation. A graceful dancer, she became a regular, much-sought-after performer in glitzy awarding ceremonies of show-business. For her stage appearances, she always made it a point to wear her self-designed gowns, thus actively promoting her own fashion creations. 

So successful was this self-promotion strategy that by 2002, she had already expanded her garments business into the design and creation of formal wear, including bridal gowns. She then became a regular guest-judge in a dance show on TV, for which she would also supply dance dresses for the performers. Her show-business clientele eventually grew to include the mainstays of leading TV entertainment programs. Soon after, Tolentino also started supplying made-to-order dance shoes to the Dance Sport Council of the Philippines and the participants of its annual dance competitions. 
ADVERTISEMENT - CONTINUE READING BELOW
Putting up a dance studio
As soon as she had strongly established herself as a "dancing diva" and had saved up enough profits from her boutique business, Tolentino decided to put up her own dance studio in 2003. Regine's Dance Studio, now RT Studios offers classes and one-on-one lessons in ballroom dance, hip-hop dance, and belly dancing. 

Eventually, it became the rehearsal venue of choice for local TV shows and concerts alike. The studio (now also located in Valencia) currently maintains a regular staff. "I am the dance studio's creative director and every summer, I also teach there," says Tolentino, who has since been also doing a string of special dance choreography work for local TV shows.


ADVERTISEMENT - CONTINUE READING BELOW
Business advantage 
From an initial two workers for her custom-made line, the business now employs more workers. "I engage the services of subcontractors when there are bulk orders but I only choose specific orders that my business could handle," she says.  Tolentino's husband Lander Vera-Perez helps her out in the quality control, accounting, and human resource aspects of the boutique business. "At times, he even orders the fabrics," she says.

The boutique business targets a niche market for children's costumes and another niche market for dance dresses. "My major advantage is that I have already established my business connections with the different clients I supply to. Another advantage is that having been raised in the United States, I had international training and exposure. And my interest, which my clients see, is for their kids to be confident with their clothes and for women to really look and feel sexy with the dresses they are wearing."
ADVERTISEMENT - CONTINUE READING BELOW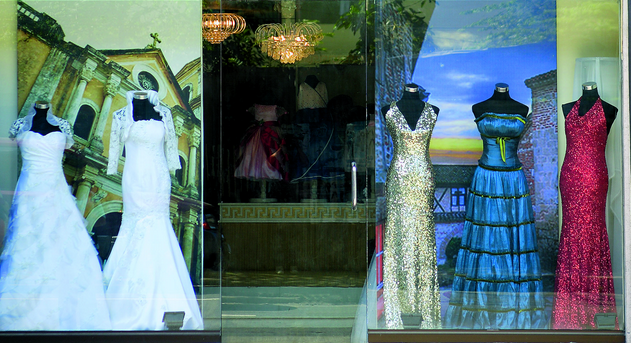 Tolentino's management style
Her more than 15 years of doing the fashion business, she says, has taught her a lot of lessons in managing: "You have to hire the right people. Even if you have the right design, if you don't have the right people, then you'll have a difficult time. It's a game of patience. If you want something done right, you need to be hands on in every aspect of your business. Another key to business success is, of course, good communication. When you have employees, it's important that you understand them and that they understand you." 

Tolentino is frank about the kind of boss that she is: "I'm very strict with time, very professional, and very particular with details. I also know the wastage cost of a bad job, whether per piece or per labor. I really tell my workers if the work they've done isn't good. My name is on the line, so even if it means additional cost on my part, I won't mind having a dress re-worked if it's bad."
ADVERTISEMENT - CONTINUE READING BELOW