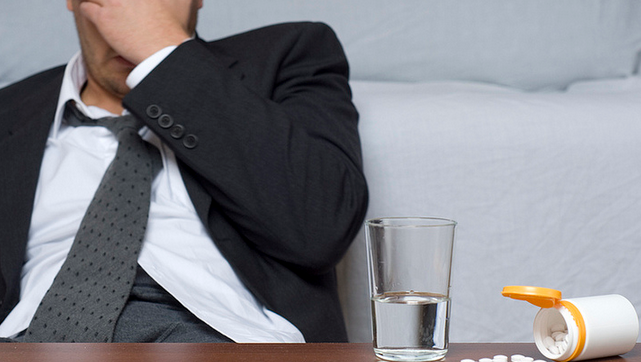 Just like the previous years, 2015 poses many great opportunities for different businesses to shine, especially the small and medium enterprises (SMEs). However, that does not spare our local entrepreneurs from all the usual stress that hit businessmen, especially because of the anticipated uncertainties coming in 2016—the rollout of the ASEAN Integration and the controversial national elections. Moreover, there are still woes about a looming energy crisis and the volatile oil prices. 

Four entrepreneurs interviewed for this report— Brian Quebengco of the industrial design firm Inovent Inc., Dondon  Atayde of the events company Wishcraft, Richard Cruz of the real-estate consulting company INSPIRE, and Jonathan Dee of Alliance Select Foods International Inc.(formerly Alliance Tuna)—all agree that instead of yielding to the stress caused by the challenges, SME owners and operators should see every situation as an opportunity for their businesses to do even better under great pressure.

"The true entrepreneur is one who doesn't succumb to stress, for where some people see problems, the entrepreneur sees only challenges," says Quebengco, who is the founder and "chief inoventor" of Inovent, the only industrial design firm in the Philippines that is an accredited member of the International Council of Societies of Industrial Design.

Atayde, founding member of Wishcraft and currently its managing partner for corporate affairs and finance, adds: "The stress of a business owner is different. In business, there's an equal chance of success and failure. But for someone with an authentic entrepreneurial spirit, the risks are always outweighed by the prize of success."

Cruz, a consultant at INSPIRE (acronym for Innovative Solutions by Professionals in Real Estate) and an MBA professor at the Asian Institute of Management, has this to say: "It's easy to succeed in boom times, but every time should be an ideal time to learn to run your business wisely."

On the other hand, Dee, CEO and president of Alliance Select Foods International, says there's really no way for an entrepreneur to dodge stress during bad times: "The buck stops at your desk. The only way to get through a crisis is to stay focused working out the problem, working out the scenarios, and making the hard decisions with or without assistance."

So then, for those who are in business, the four business veterans offer the following tips for thriving instead of perishing no matter how difficult the business environment might become:
ADVERTISEMENT - CONTINUE READING BELOW

1. Know your strengths.
Quebengco, a motivational speaker on strength psychology, says that a major source of stress for entrepreneurs is trying to do everything on their own. "A strength is an activity or talent that makes you feel good while you are doing it, and leaves you energized after," he explains. "A weakness, on the other hand, leaves you stressed out and tired. Instead of trying to DIY [do it yourself], you need to get partners who are strong where you are weak. You need to build a strong team." 

Cruz says that another way for entrepreneurs to relieve themselves of too much stress is to downsize the company so it can focus on what it does well. "Instead of spreading the resources of the company thinly, go back to your strengths as a company and focus your resources there," he explains.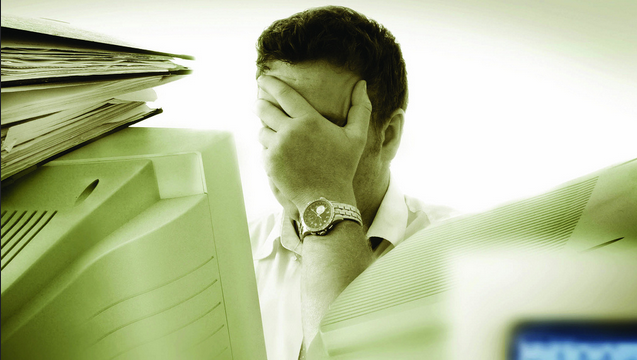 ADVERTISEMENT - CONTINUE READING BELOW
2. Share the load.
Quebengco says it is highly desirable for entrepreneurs to know at least a little about all aspects of their business, but they need to hire an expert to run the areas they are weak in. "Know something about accounting, but if numbers leave you drained, hire an accountant," he suggests.

For his part, Dee says that when his company (it was then called the First Dominion Group) collapsed during the 1997 Asian financial crisis, he found great relief from stress by being with a supportive group of friends and by spending downtime with his family.  

3. Respect the boss.
Atayde says that operationally, it is very important for business partners to stick to their respective job descriptions: "Even if my partners and I have an equal interest in the company and we sometimes clash in the boardroom, we always respect the chain of command. At the end of the day, we are five partners, but there is only one boss."
He explains that by sharing responsibility while allowing only one person to have veto power, individual stress is greatly reduced and everyone can perform better according to his or her strengths.
ADVERTISEMENT - CONTINUE READING BELOW


4. Stay debt-free.
It is desirable for a company to aim to be debt-free. Thus, when Atayde and his partners were still growing Wishcraft, they came up with a policy that they have strictly observed up to this day: each of them will be paid a salary, but profits are to be plowed back into the business. "We resisted being greedy and splitting the profits right away," he says. "We grew the business slowly, a process that allowed us to learn the business better." The result, he says, is a debt-free company with a very sizable capital base.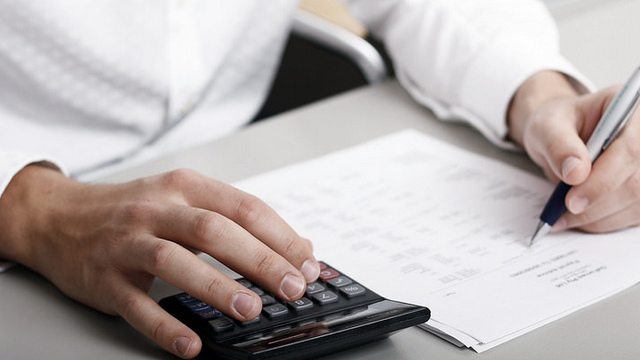 5. Protect your capital.
ADVERTISEMENT - CONTINUE READING BELOW
Using a company's profit to build capital can keep the business sustainable and resilient during lean times. Says Cruz: "Capital is essential in starting a business and protecting that capital is vital especially with the practice of many clients today of paying three to six months after service is rendered to them." 


6. Spend wisely.
A recession, according to Atayde, may tempt business owners to sit on their capital, but to fear spending is to essentially grab the wrong end of the stick. This is because bad times often offer opportunities that don't exist in bullish markets, such as cheap stocks or a good business for sale. Indeed, says Atayde, a recession is a good time for capital-rich companies to buy another business cheap.

Atayde cites how they grew Wishcraft: "The capital we had put back into our business helped us expand from being simply an events company into a holding company, with businesses in manpower promo activations, staging, rigging and displays, and logistics and vehicle rentals. We are able to keep our costs down because when you own related businesses, you can share resources. In any case, we are cautious about sharing the dividends even until now and would rather invest our capital in new businesses."
ADVERTISEMENT - CONTINUE READING BELOW


7. Go beyond cost-cutting and strengthen YOUR brand. 
Atayde says that cost-cutting is always a healthy practice both in good and bad times. "The old adage, 'Cut costs to maximize profits,' still holds true," he says, "Every year, therefore, we always make it a point to examine where we can cut costs."
For his part, Cruz emphasizes that spending wisely goes beyond simply cutting costs: "Instead of simply cutting down on advertising, it may be good to study your brand and find a way to make your clients or your customers feel that you care about their situation. In this manner, you can market or advertise your product more effectively to your customers."

He advises businesses should focus on revenue generation, whether maintaining them at present levels or increasing it. He says this approach forces business owners to strengthen their brand and market it better. "Companies that respond to how the market is changing will do better than others," he adds.
ADVERTISEMENT - CONTINUE READING BELOW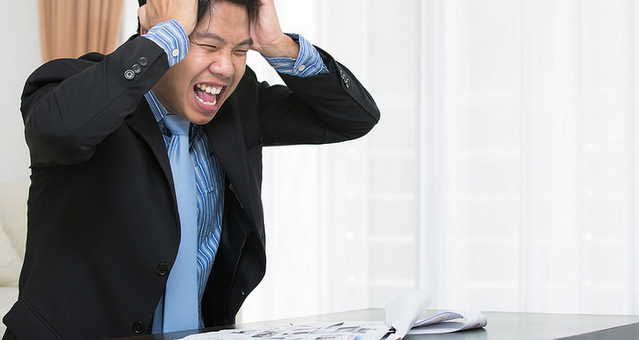 8. Don't dwell on negatives.
Quebengco emphasizes the importance of having a positive belief system. "What holds you back or propels you forward is your belief," he says.

Atayde agrees with this view and advises his fellow entrepreneurs not to plug into the negative predictions of the media and other sources. "Business is all about opportunity," he says. "When you're on the lookout for opportunities, they will present themselves. Dwelling on the negatives will blind you to the good things coming your way."
ADVERTISEMENT - CONTINUE READING BELOW


9. Look within and make the hard decisions.
Cruz says that although business failures can be attributed to such factors as luck and circumstance, most of them are actually caused by internal failures. He explains: "An internal failure can be a character flaw like laziness or greed, a loss of drive or passion, depression, or simply doing too much too soon. The ability to honestly assess one's self at all times can alert one to an internal failure before it becomes detrimental to the business."

Dee says he knows this lesson only too well. His First Dominion Group had borrowed heavily in US dollars so it could expand and acquire other companies. This exposed the company to a foreign exchange loss of up to P1 billion when the currency exchange rate went up from P26 to P43 to the dollar, and then to over P50 to the dollar.

When interest rates then rose to 30%, Dee's company—at the time considered the second largest exporter of canned tuna in Asia—got starved of badly needed working capital. He says there were no shortcuts to surviving the crisis, which lasted about six years. "We had to make hard decisions and swallow our pride," he says. "From a work force of 6,000 in 1996, we shrank to 600 in 2002.  From five operating factories, we retained only one."  
ADVERTISEMENT - CONTINUE READING BELOW

10. Pick yourself up.
The entrepreneur needs resilience and perseverance to survive hard times. "If you know your business and are committed to it, you will no doubt find a way to bounce back," says Dee. "You need to pick yourself up every time you hit the pavement."
In 2003, Dee re-established his tuna canning and export business as Alliance Tuna (now Alliance Select Foods). Today, the company has a strong balance sheet, zero long-term debt, and is listed as among the most profitable tuna packers in the country.  
Photos from Flickr (Partida Corona, Micromartmag, Krista Post, and Anek Suwannaphoom)