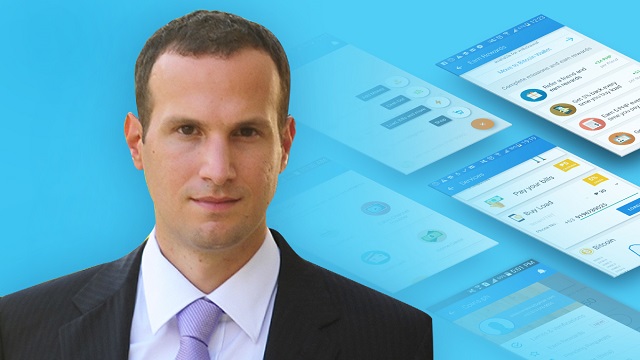 With the holiday season fast approaching, Coins is ready to help you run your business. Their secret? They use cloud-computing infrastructure via Amazon Web Services (AWS) to ensure that the volume of customer transactions will always be managed properly.   
But what does that mean? How does a cloud-computing service like AWS help when you need to do business?
ADVERTISEMENT - CONTINUE READING BELOW
Working with both customers and companies
Founded in 2014, Coins is "a mobile-first, branchless, blockchain-based platform that provides consumers with direct access to basic financial services such as remittances, bill payments and mobile airtime."
What this means, Coins CEO Ron Hose told Entrepreneur Philippines in an exclusive interview, is that they make it very easy for people to remit funds, make payments and pay bills directly from their mobile.
"We're mobile first," Ron said. With their app available for download from Android and iOS, customers can load up from stores like 7-11 and start transacting without needing to go to any bank.
But that's not Coin's only service: they can also make it easier for companies to handle their business transactions, from paying their vendors to their employees as well, wherever they are in the country.
With AWS, Coins can also ensure easier and faster transactions regardless of the volume of transactions they're receiving.
ADVERTISEMENT - CONTINUE READING BELOW
The company's business is Coins' business
"We realized that a lot of companies have a hard time getting cash out to their customers or their employees," Ron said.
Businesses can use Coins' easy web service to make payments to any bank in the Philippines or send funds to any cash applications.
"They can leverage our software and data infrastructure using our APIs," he said.
They also provide tools to these businesses to help them collect payments from vendors and customers.
"If they're looking to collect payment, we also have easy tools to collect payments," he added.
Coins can handle the payments and then credit these to the business accounts.
Helping businesses with their transactions
The Coins CEO related an example of how they're helping a company that had to send their employees all over the country.
This company needed to send their employees their salaries. Moreover, they also needed to pay their vendors, some of them being farmers in the provinces.
ADVERTISEMENT - CONTINUE READING BELOW
"Every time they need to pay their partners and their employees", he said, the company would "let us know, who to pay and how much."
With the AWS Infrastructure to help process these transactions, he said, they can ensure the payments are easily and safely disbursed.
Remember how Coins' customers can enjoy easy transactions because it's mobile-centric? The company can now pay their employees and vendors through this method.
"One of the things that kind of differentiate our product is that our entire product is mobile," Ron said.
Because of this, companies "no longer have to worry about money getting lost along the way," he explained.
Their vendors wouldn't have to undergo the pain of going to the banks to collect their checks as well, Ron added.
Faster, easier transactions with Coins
Ron explained that in a traditional setup, it would take a company weeks before it could accommodate large volumes of transactions from these businesses.
ADVERTISEMENT - CONTINUE READING BELOW
To create additional capacity for their servers, the company would need to put up the capital expenditure up front, order servers, provision for them and install them in the office.
He added that hopefully those servers would be enough to handle the traffic. The problem is what happens after the bump in traffic and the volume of transaction goes back down.
"You end up with all those servers and nothing to do with them," Ron said. Using the AWS infrastructure, they can go into action in a matter of hours.
Working with AWS from the start
The Coins CEO explained that they started with AWS from day one with the intent of building the fastest, most robust infrastructure to accommodate fast-growing businesses.
"We built everything," he said, adding that they automated scaling to handle an influx of 100,000 customers overnight. The Coins technology and software, he reiterated, "we developed ourselves."
But with the AWS infrastructure, they have the technology backend to handle large volumes of transactions.
ADVERTISEMENT - CONTINUE READING BELOW
"I can provision servers in real time against any growth in traffic and scale down the next day," he said.
Moreover, because the infrastructure is managed by Amazon, Ron said they're confident that the security is top-notch with global-level experts to match the services they're getting.
Coins is ready for anything
With this setup, Coins is ready for any huge volume of transactions coming their way this coming holidays—or any other day, for that matter.
"Come Christmas, I'm not worried about service," Ron said.
They built redundancies in their system, he said: "We know sometimes that SMS won't work."
But because their system is tied to AWS with what he calls their micro-service infrastructure, they have multiple services built to deal with things like sending SMS. If one service is not working or connectivity in one channel is down, he said, "we spill over to the next."
ADVERTISEMENT - CONTINUE READING BELOW
"For a service like ours, because we're using automated scaling up and down, that means when we experience the holiday season, [that means] we grow our capacity dynamically," he said.
*****
Joseph Nacino is an editor and communications consultant who has worked for the Department of Budget and Management, Philstar.com and various corporate clients. A Neil Gaiman Graphic Fiction awardee, he writes short stories and has been anthologized in the Philippine Speculative Fiction series, and co-edited Diaspora Ad Astra and Demons of the New Year.