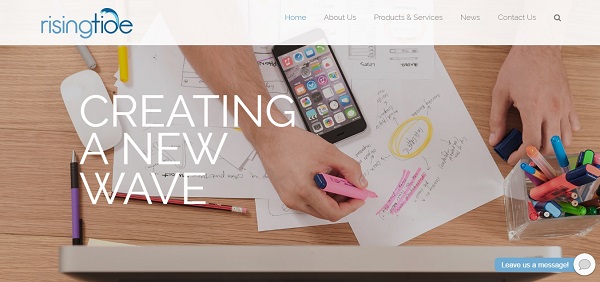 For your business to survive and thrive in this digital age, a company website is a must. Possible clients and partners now scout and discover brands and businesses via the internet. Not being visible in the digital sphere means losing potential revenue.
Whether you're an established brand or you want to go big time, or if you want run your own e-commerce website, you would need an engaging company website that triggers engagement, leading to leads and eventual sales. Here are some elements that are essential to making your company stand out from the rest in cyberspace.
ADVERTISEMENT - CONTINUE READING BELOW
Visual appeal
First impressions last. Like it or not but people would judge a company by its website. Does the design look outdated? And was the last update several years ago? Visitors of your website may even get the impression that your company is not operational anymore.
A sophisticated website that looks polished would also give the impression of the company being professional and modern. Will it encourage possible clients or partners to call you up or email you? Most likely, it will.
The appearance of your website should also be coherent with the personality of your company. A youth-oriented company or a company that sells to the youth should have loud and lively colors, as opposed to something that looks plain and formal.
User-friendly interface
No matter how beautiful and awe-mazing your website is, if people are having a hard time navigating it, then it is useless. Make a seamless-user-experience your top priority when creating your website. When we say user experience, it simply means the ease of use and navigation. When they want to go to a certain page, do they have to click on several pages before they arrive there? Or are there shortcuts to those pages that matter?
ADVERTISEMENT - CONTINUE READING BELOW
If your website is also loading really slowly, there's a chance that people will just close the browser or check out a competitor's website that may have a better loading time.
Mobile responsive
Did you know that in the Philippines, 55 percent of the adult population already own a smart phone? And that in 2016, there is an estimated 35.7 million Filipinos who are active mobile internet users? These users also spend an average of three hours and 14 minutes on the internet using their mobile phones. Those numbers are expected to grow in the coming years.
For companies who are building or updating their website, the implication is that their websites should be mobile responsive. This simply means your website has to look good on a mobile phone. Words are readable and graphics are not stretched or altered. Your website on the phone shouldn't look like just the desktop version which would make the words and images appear smaller. This also means that the design of your website has to adjust to whatever platform the website visitor is using.
ADVERTISEMENT - CONTINUE READING BELOW
Straightforward and clear description
So you have a beautiful website that is easy to use. The next question to ask is if people will understand what your company is about. Were you able to state your brand's objectives clearly? Are your products and services visible in your home page or featured pages?
Aside from the visual components, equally important is how you introduce your company in your website. Coming up with the words or copies you will include in the home page, the most visited page in your website, has to be well-thought out. Keep it short and sweet but meaningful and straightforward.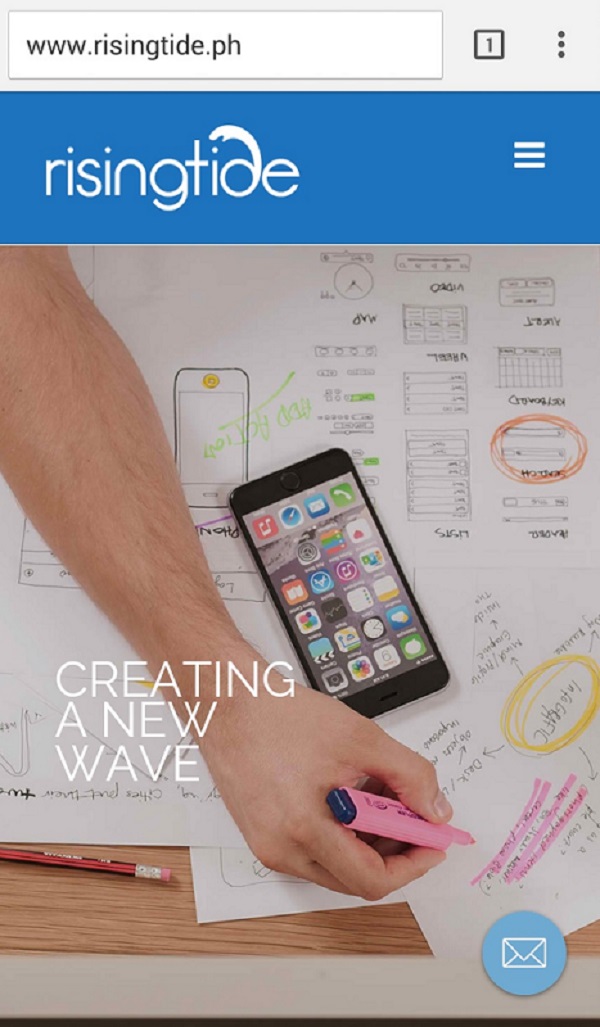 ADVERTISEMENT - CONTINUE READING BELOW
Original content
One of the techniques that digital marketers use to increase engagement in their website is the creation of original content which are uploaded in a news or blog page in their website. This is where they post updates and announcements about their company, such as awards given to them or even job openings.
Having original content and having a regularly updated website also increases your website's rank in Google or other search engines.
Contact forms
You don't want clients or partners to have a hard time reaching out to you, right? Having a contact form where they can easily put their details is the way to go. The less steps or clicks your website visitor has to make to convert to a potential lead, the better.
You may also opt to include a chat plugin or feature where visitors can chat with a customer service representative upon visiting the website.
ADVERTISEMENT - CONTINUE READING BELOW
Contact details and links to social media
Aside from contact forms, other contact details such as trunk lines for customer support should be present. A lot of people still prefer an immediate response by talking to a customer service representative. Just take note that if you have operation hours, you have to indicate that in the website so people don't call during off-hours.
If you have social media pages such as in Facebook or Instagram, it's better to include those in the website for additional channels where customers can continue the conversation. Make sure that links are actually working and clickable.
Search engine optimized
Making sure that your website is search engine optimized means that your website is a top search result in search engines like Google. There are a lot of ways to make this happen such as producing original content, link building or including other links in your website, and more. Other ways to optimize your websites for search engines may require technical support so don't hesitate to approach your friendly neighborhood SEO expert of digital agency to make this happen for you.
ADVERTISEMENT - CONTINUE READING BELOW
Uses search engine marketing
Another way to be visible in the first page of results in search engines is by search engine marketing. It's when people search for keywords and your short advertisement also appears in the first page of the search results. You can do it on your own or you can also enlist the help of a digital agency to make sure that your ads are appearing using the right keywords and targeting the right market.
*****
Nicai de Guzman is the marketing head of Rising Tide, a technology solutions company. She is also the Manila bureau manager of Probe Media Foundation's Mulat Pinoy-Kabataan News Network and a regular contributor for SPOT.ph. Follow her on Twitter, @nicaideguzman, and LinkedIn, https://www.linkedin.com/in/nicaideguzman.