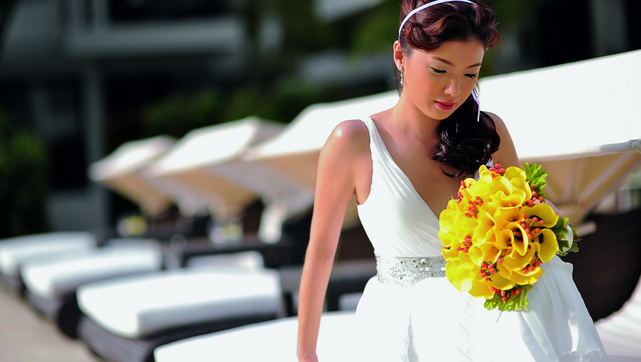 Entrepreneurs have long seen the business opportunity in weddings. Bridal fairs are but a tip of a burgeoning industry; after all, people get married all the time. 

Wedding organizers are especially needed for nuptials held outside major cities, where most wedding requirements are usually unavailable. Two women have turned it around and made their home islands ideal wedding destinations—taking their business away from the maddening metropolis, helping their clients start their lives together on a happy note. 
ADVERTISEMENT - CONTINUE READING BELOW
Boracay Weddings: Getting hitched without a hitch
Getting married in Boracay, the country's most popular beach destination, is no longer just a dream. Through the magic of Amanda Guidotti-Tirol's Boracay Weddings and Event's Management, the dream wedding comes true as easily as saying "done."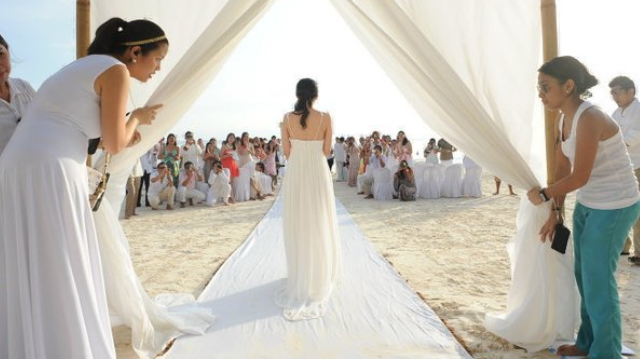 From venue to videos, plane tickets and trinkets, Guidotti-Tirol's team has it all covered, including some stuff which you might not remember till the last minute, like a DJ and a DI (dance instructor). "Our purpose is to help make the planning and conceptualizing of each and every wedding as unique and easy as possible for the bride and groom," she says proudly. 
ADVERTISEMENT - CONTINUE READING BELOW

The preschool owner-teacher moved out of classroom aisles and into wedding aisles after she coordinated a cousin's wedding. People loved her work and started booking her for her services. With her cousin Nicole Hollander-Guidotti, she founded Boracay Weddings, and with only a website and word of mouth she has gotten a lot of attention. They've done weddings in Boracay, Manila, and even Amanpulo in Palawan. They have coordinated hundreds of weddings so far, including the nuptials for Taiwanese singer Fish Leong. 

Guidotti-Tirol's reputation is well deserved, as she has gone through great lengths to build and protect it. She says: "It's our personal touch, what we do for our clients. We are also very transparent and give our clients direct quotes from our suppliers (florists, bakers, wedding favors and the like). If they want to talk to them they can do as we do. We do not hide anything from them."

This transparency has worked with her suppliers as well. "Suppliers give me a preferential rate because I always use their services and suggest them to clients all the time. The suppliers know that the rate they give us is the same rate we pass on to our clients."
ADVERTISEMENT - CONTINUE READING BELOW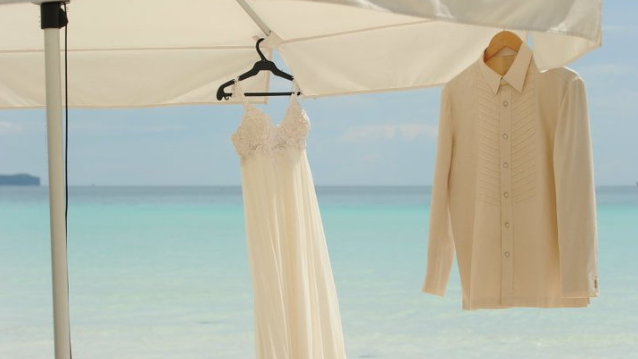 To think that just to get to "Bora" takes some doing financially, more and more people still hold weddings and come to weddings in the tourist hotspot. "What's nice with a Boracay wedding is that people don't only come to attend the wedding, but (it's also) a vacation and a reunion for family and friends." Indeed, the business adage "location, location, location" could never be truer, as the island has also been the company's secret weapon. 

And as the airlines try to trump each other with their latest Boracay promo fares, business is only going to get better for Guidotti-Tirol and her staff, more than 11 years after they began. Surprisingly, she says people skills—not business savvy—are what have kept the business strong. A good name has served them better. Whether an intimate wedding of 10 to a guest list of 350, Guidotti-Tirol says clients "have nothing bad to say about us because we always give our all, to each and every client."


Supremo Weddings: Bohol's supreme team 
You see them in weddings; they're of no relation to anyone in the entourage, but they're calling all the shots and they have the consent of the bride and groom. They make sure everything is organized and that the entourage is properly lined up, they work behind the scenes and ensure everything runs smoothly. But do they always have to be so… grouchy?

Well, not Mae Supremo-Li and her team. As the name of their business promises, Supreme Weddings of Tagbilaran City in Bohol province aims to give you the supreme wedding experience. 


ADVERTISEMENT - CONTINUE READING BELOW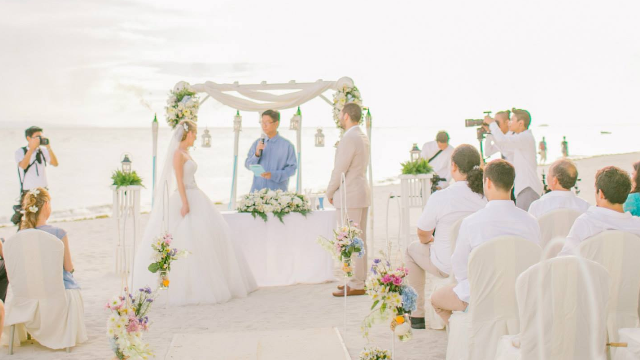 Supremo has always been entrepreneurial, and whatever business she ventured into had the "supreme" stamp on it: Supreme Barquillos, Supreme Rice Crispies, and—when she got into selling wedding souvenir items in 2004—Supreme Weddings. 

Supreme Weddings has since evolved from being a one-stop wedding shop into a wedding coordination outfit, when a friend coordinated Mae's own wedding. After seeing for herself how wedding coordination went, in 2007 Supremo dissolved her Internet café business and converted the café into an office and studio dedicated to coordination and wedding photography.  

"It was fortunate for us that my husband Ryan is a genius when it comes to the Internet. He set up a website which brought us tons of traffic. We got clients online and they just emailed their inquiries," she says.

At first glance, Bohol seems too far a place and too expensive a destination to put on top of an already expensive wedding budget. But Supremo says compared to having the expensive big wedding in Manila, those getting married in Bohol usually have an intimate wedding in mind. One gets the privilege of inviting only those they want and only those who are willing to shell out airfare. And so, if they do have to fly someone over, it can come from savings made from having an extravagant jam-packed Manila wedding. 

In fact, introductions during a Supreme Wedding event often sound like, "This is my uncle" or "my college best friend" as opposed to "this is my sister's boss" or "the neighbor of my officemate." 

Supremo's team of beautiful and well-trained ladies has the savvy to make a wedding hassle-free. "We make sure that every couple is happy with our service. Every wedding is a marketing event for us, and we should display our best service for everyone to appreciate our presence in the wedding," she says.  "We try to be ready with everything that they could possibly ask for—hairpins, glue, thread, band aid, tissue, pads, medicine, we have them in our emergency kit." They're not kidding about emergency kits: each coordinator on site wears matching belt bags carrying the first-aid items. 


ADVERTISEMENT - CONTINUE READING BELOW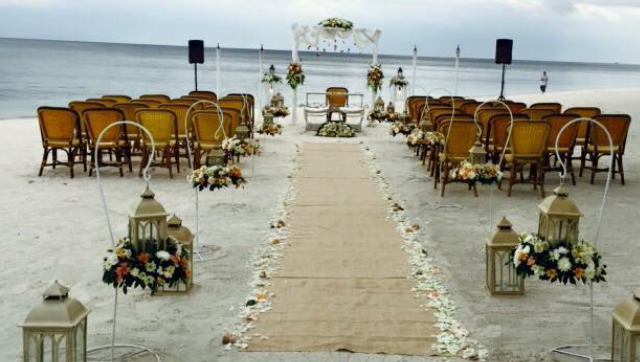 Supremo treats the enterprise as a friendly adventure with her staff and her clients. She says: "Although this is a very serious industry, we try not to think of it as just business. It's something we all love."

Just how well do they work? "Our team has successfully coordinated four weddings in one day, all at different locations," Supremo relates. 

How do they do it? Where other teams try to get by with as few people as possible, Supreme Weddings puts at least five people on the job per event. Instead of one or two coordinators running around, they may have one stationed next to the sound booth, another to be the personal assistant to the bride and groom, and another to make sure the reception isn't running late. To this team, it is vital to have as many people on the job as possible to ensure efficiency—as well as everyone's sanity.

In their capable hands, Bohol has becomes a viable—and coveted—wedding destination. Imagine this: pre-nuptial pictorials in tourist spots such as the Man-Made Forest, the Chocolate Hills, or on the Loboc River Cruise, or ceremonies in either 16th-century church buildings (the ones spared from the major earthquake that hit the province in 2013 or those that were already restored) or on powdery white-sand beaches with pristine blue waters.

"Bohol is a nice place for weddings. It is known for the beautiful beaches, churches, and friendly people. Having a wedding here also means giving your guests a treat to see the beautiful island; they do not just come here to share in the joyous occasion with the couple, but also to have a great vacation," Supremo says.
ADVERTISEMENT - CONTINUE READING BELOW
Photos from the Facebook accounts of Boracay Weddings and Supreme Weddings