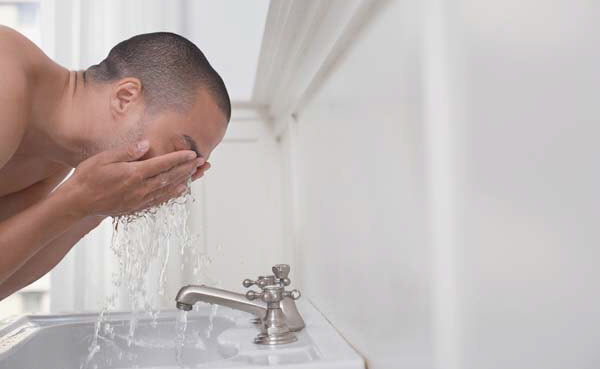 Vanity knows no gender.
Personal care products for men enjoyed a 22% growth in sales from March 2015 to March 2016, a recent research of global expert in shoppers' behavior Kantar Worldpanel showed.
The survey, released on Thursday, July 7 revealed the changing shopping habits of Filipino men, as they now prefer products specifically catered to them as opposed to unisex products, with product sales for the niche grew by almost three times from the previous period which only had 8%.
ADVERTISEMENT - CONTINUE READING BELOW
This means male-specific personal care products now account 6.3% of total value sales for the category.
Sales for shampoo for men grew by 38% as it attracted 937,000 more buyers in 2016 than in 2015, with most of its new customers hailing from class DE homes. These consumers did not mind the rise of prices either, as they spent more at P122 ($2.59) on average, from P110 ($2.34) in the previous period.
Meanwhile, deodorants for men now account 28% of total value share in the category's sales even with while facial care and fragrances posted 9% and 7% respectively.
Kantar Worldpanel studied the shopping behavior of 3,000 homes in urban and rural areas across the country for the study.
Check out the infographic below for more details.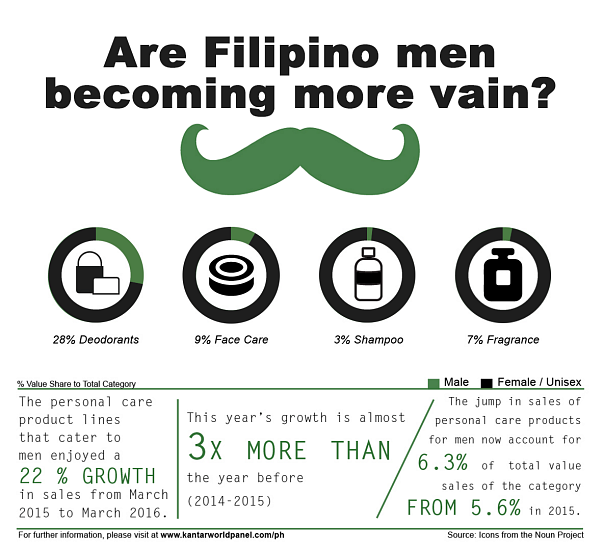 ADVERTISEMENT - CONTINUE READING BELOW
*****
Infographic by Janaeka Sam Navalta