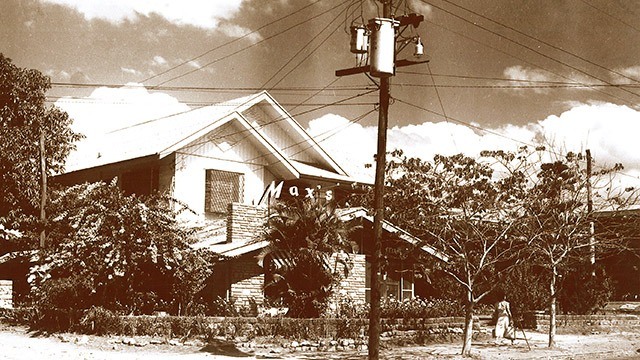 The first Max's restaurant opened in 1945 in Scout Tuason street, Quezon City
Unlike the typical family business set up where the business slowly disintegrates due to generational conflict brought upon by entry of new family members, the third generation of Max's Restaurant founders is taking every step to unite and grow the family business.
ADVERTISEMENT - CONTINUE READING BELOW
Ruby Trota, who created a special recipe for Max's fried chicken, opened the first restaurant café with her uncle, Maximo Gimenez, on Scout Tuason Street, Quezon City in 1945. Over the years, Max's Restaurant, which became known as "The House That Fried Chicken Built," expanded through the individual efforts of the children of Ruby Trota, Erlinda and Edgardo and the family of Maximo Gimenez. 
The growth in number of Max's Restaurants here and abroad resulted to various operating companies controlled independently by the three families. Instead of going their own separate ways, in 1998, the third generation children of the three families agreed to work together by standardizing the restaurant operations and expanding the business as a group.
Today, the Max's Group is the largest operator of casual dining restaurants in the Philippines with over 600 locations controlling roughly about 30 percent share in the market. How did the Max's Group manage to grow from a traditional family business to be one of the largest food and beverage conglomerates in the country? 
ADVERTISEMENT - CONTINUE READING BELOW
Here are the five growth lessons every family business can learn from Ruby Trota's granddaughter and Max's Group chairperson, Sharon Fuentebella: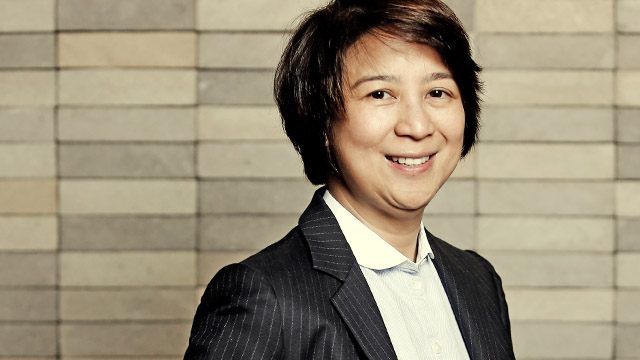 Sharon Fuentebella is chairperson of the Max's Group 
1. Grow by keeping harmonious family relationships
Family harmony is an important foundation to a strong family business. When family members share the same vision and values, they are more committed to help the business succeed. They make decisions faster and execute better.
ADVERTISEMENT - CONTINUE READING BELOW
Keeping a harmonious family relationship does not mean that there are no arguments. It simply means that family members have the ability to trust and support each other. 
"All the families were always talking to each other. It is always a goal for us to be able to see where we can take the opportunity to grow the business. Collectively as a family, we help each other to come up with ways to address that opportunity," says Sharon Fuentebella, chairperson of Max's Group.
"We find a way to work together as cousins. I guess that's where we support each other in making business decisions like, for example, discussing about an upcoming TV commercial. The efforts are there from all the branches of the family to enable us to move in one direction."
2. Grow by spending family time together
There is a saying that the family that does business together stays together. Coming together as a family outside the hectic work environment can be a good thing for developing healthy relationships.
ADVERTISEMENT - CONTINUE READING BELOW
"I think what was important aside from the business is we have activities on our own where we really spend time with each other. Whether we meet for birthdays or holidays or vacations, those activities really helped," Fuentebella says.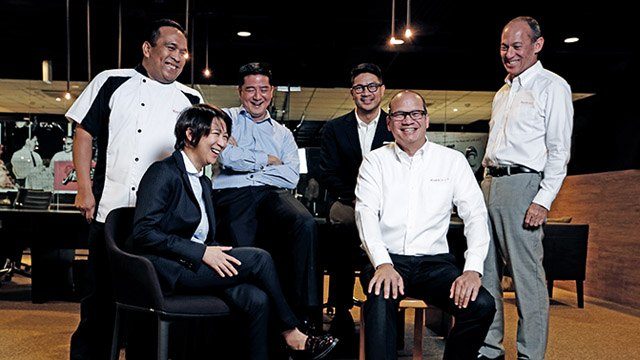 The Max's Group is now led by a group of famly members who are heirs of the original founders of Max's, Ruby Trota and Maximo Gimenez
ADVERTISEMENT - CONTINUE READING BELOW
"Those moments are the intangibles that you don't really get just by doing business per se. That's important because it helped forge the relationship among us cousins."
Related story: How Max's Plans to Become Asia's Biggest Casual Dining Company
3. Grow by leveraging the brand heritage
Two years after Max's Restaurant celebrated its 50th anniversary in 1995 with 38 branches, the third generation cousins agreed that, for the family business to grow, they needed to expand by franchising the restaurant.
At the time, Bill Rodgers, US-based grandson and only heir of Maximo Gimenez working for the family business, traveled to the Philippines to lead the efforts in coming up with a franchising system for Max's Restaurant. 
"Because we came from different groups, we had different menus for some items," Fuentabella recalls. "We had to come up with one system for the franchisee where everything is standardized. We needed to come up with a model that we could replicate from and be able to take that model into different markets nationwide and internationally."
ADVERTISEMENT - CONTINUE READING BELOW
Ten years after the franchising system was launched, Max's Restaurant more than tripled its total number of branches to 124 in 2008.  
4. Grow by diversifying into other market segments
One way to sustain the family business over the long-term is to diversify into new products and services. Diversification helps in mitigating risks of slowdown in core business by providing new revenue streams from new businesses.
But investing into new ventures can be equally risky too due to the lack of competitive advantage. In order to lessen the risks, Max's Group partnered with global franchises such as Krispy Kreme and Jamba Juice. Max's Group improved its chances of succeeding in the market by leveraging the expertise of another business.    
"We were looking for opportunities to grow so we got the franchise from US companies like Krispy Kreme and Jamba that allowed us to further strengthen our market position," Fuentabella said. "Getting the international franchises makes us unique because that make us not just a franchisor but a franchisee of global brands."
ADVERTISEMENT - CONTINUE READING BELOW
Max's Group to date has 76 outlets of Krispy Kreme and 21 outlets of Jamba Juice.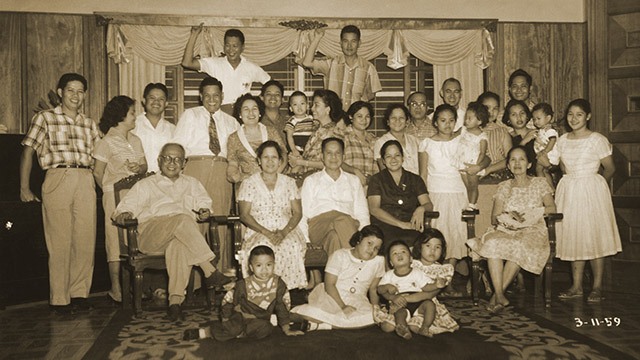 An old portrait of the family that founded Max's, taken in the 1950s
5. Grow by expanding into complementary businesses
In late 2013, Max's Group acquired the controlling interest of Pancake House Group for Php4.3 billion. Pancake House Group had about 400 outlets at the time with 10 different brands that include among others its flagship brand, Pancake House, as well as Yellow Cab Pizza, Teriyaki Boy and Dencio's.
ADVERTISEMENT - CONTINUE READING BELOW
The acquisition of Pancake House expanded Max's Group total outlets to over 500 and doubled its total revenues at that time to over Php4 billion. The merger with Pancake House allowed Max's Group to enjoy certain economies of scale that translated to lower supply costs and higher productivity.
"In our group we have the shared services group that help leverage the scale of our business, which handles accounting to supply chain for all different brands," Fuentebella explains. "For example, in supply chain, when we buy chicken, we buy for all brands so we enjoy economies of scale."
"There are different challenges for different brands," she adds. "What we were able to do is to find synergy and see where we would be able to get the best position of each brand. We now have different brands that appeal to different age groups, different consumer taste preferences and different generations and formats." 
ADVERTISEMENT - CONTINUE READING BELOW
*****
Henry Ong, RFP, is president of Business Sense Financial Advisors. Email Henry for business advice hong@businesssense.com.ph or follow him on Twitter @henryong888