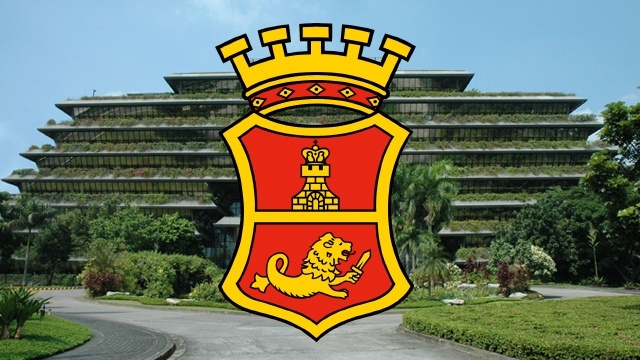 San Miguel Corp. (SMC) has transformed itself from a food and beverage company into a diversified conglomerate with investments in key industries in fuel and oil, energy and infrastructure over the past 10 years.
In 2008, SMC adopted an aggressive business diversification strategy that enabled the company to invest in emerging growth sectors of the Philippine economy. The expansion was no easy task as financial pains from acquisitions affected the profitability of the company.
ADVERTISEMENT - CONTINUE READING BELOW
This has caused the company's share price to go on a losing streak for four years, falling from a high of Php189.50 in December 2010 to a low of Php43.50 in September 2015.
SMC's stock slowly recovered towards the end of 2015 as the expansion strategy started to show signs of promise with expectations of higher sales and earnings.
If you invested Php50,000 in San Miguel stocks in December 2015, your investment would have already grown by more than three times to Php162,000 in only 28 months.
The strong price recovery of the stock has survived even the recent market correction, emerging as the best performing blue chip stock with highest double-digit gain of 28 percent while the PSE Index lost 7.2 percent to date. 
Today, SMC is one of the largest and most diversified conglomerates in the Philippines by revenues and total assets, with sales contributing about four percent of the total gross domestic product of the country.
ADVERTISEMENT - CONTINUE READING BELOW
What made the stock of SMC resilient during this time of widespread negativity in the stock market?  How does the market expect the company to grow in the future?
Here are the five reasons why San Miguel is the best performing blue chip stock in the market today:
1. Accelerating earnings growth
The total sales of SMC have increased by more than five times in 10 years, from Php135 billion in 2006 to Php685 billion in 2016, which translates to an average increase of 18 percent per year. The company recently reported that its total sales for 2017 have further increased by 21 percent to Php896 billion.
The aggressive growth in sales brought about by its expansion quadrupled San Miguel's core income from Php9.9 billion in 2006 to Php40.2 billion in 2016, an average increase of 15 percent per year. As sales continued to grow in 2017, core income also increased by 36 percent to Php54.8 billion.
With a vibrant economy that is expected to grow by at least seven percent this year, the strong earnings momentum of SMC should further support share prices to go up. 
ADVERTISEMENT - CONTINUE READING BELOW
2. Market-leading position in key industries
SMC owns 51 percent of San Miguel Brewery, which has a 90-percent market share in the beer and non-alcoholic beverages segment. It also owns 77.4 percent of Ginebra San Miguel, the largest gin producer in the world, and 85 percent of San Miguel Pure Foods, which carries some of the most recognizable brands such as Magnolia, Star Dari Crème, San Mig Super Coffee and B-Meg.
The food-and-beverage business contribute about one-third of San Miguel's total sales while a bulk of the remaining two-thirds come from energy, fuel and oil businesses.
SMC owns 68.2 percent of Petron Corporation, which supplies 40 percent of the refined oil requirements of the country and the largest LPG distributor. It also owns 100 percent of SMC Global Power Holdings, which has a 22.2-percent market share of the total installed power generation for the Luzon power grid.
3. Ideally placed to finance future growth
SMC's wholly owned subsidiary, SMC Global Power, is expanding its power generating capacity over the next five years. It is aiming to benefit from expected increase in demand for electricity in the country as the domestic economy grows.
ADVERTISEMENT - CONTINUE READING BELOW
Just recently, SMC Global Power has successfully raised Php20 billion Fixed Rate Peso Bonds to finance its expansion plans. Another subsidiary, Petron, also raised U$500 million in perpetual notes to repay its existing debts and finance its capital expenditures.
SMC also raised its own Php30-billion fixed rate bonds this year partly to refinance its existing US dollar denominated loans with peso loans and support expansion plans of its subsidiaries this year.
One way to know how much a company is expected to grow is by looking at the level of capital expenditures that it is spending. The higher the budget for expansion, the higher the growth will be in the future.
4. Unlocking value of assets through mergers
SMC is planning to merge its food and beverage businesses under one company through San Miguel Pure Foods, which will be renamed as San Miguel Food and Beverage, Inc. after the merger.
ADVERTISEMENT - CONTINUE READING BELOW
Among the beverage companies that will be folded into the San Miguel Pure Foods are Ginebra San Miguel and San Miguel Brewery. The value of the acquisition of the two companies was priced at Php336 billion via exchange of shares.
The merged company is estimated to have a valuation of $12 billion based on the cash flows of the three companies. SMC plans to sell up to 30 percent of the company to raise as much as US$3.6 billion or Php187 billion by the last quarter of this year.
If this plan pushes through, the high valuation of the merged company will also benefit the overall valuation of SMC.  
5. Strong financial position
SMC ended the year 2017 with relatively strong balance sheet ratios. For example, its current ratio stood at 1.4x, higher than 1.26x in 2016.
The current ratio, which is also known as liquidity ratio, simply indicates whether the short-term assets of a company, such as cash, receivables or inventory, can cover its short-term liabilities at any time. A ratio of more than one suggests that the company can more than meet its short-term obligations.
ADVERTISEMENT - CONTINUE READING BELOW
SMC has higher total debt load of Php549 billion in 2017 compared to Php518 billion the previous year, but if this is measured as ratio against its equity, it has a lower interest-bearing debt-to-equity ratio of 1.17x as against 1.19x in 2016.
The company's strong financial position enables it to increase its capacity to finance growth opportunities in the future. 
*****
Henry Ong, RFP, is president of Business Sense Financial Advisors. Email Henry for business advice hong@businesssense.com.ph or follow him on Twitter @henryong888