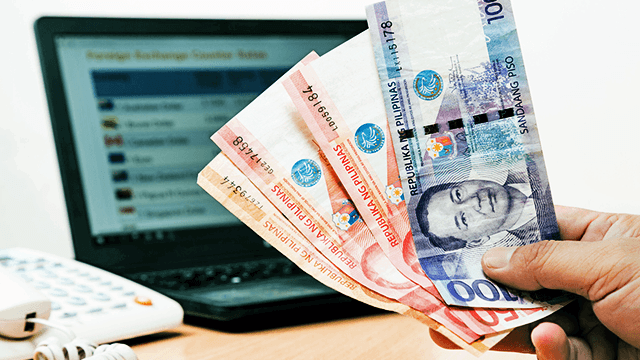 Q: I have been trying to save and invest for some time now but I don't seem to get myself organized financially. I made money from some stocks but I also lost a lot from other investments. Is there a better way to manage my investments? Please advise. – Zerah, by email
ADVERTISEMENT - CONTINUE READING BELOW
Managing and growing your personal savings is about making choices about your future. When you decide to stop working someday, how much money do you need to have in order to enjoy financial security? Will you able to afford the things that you want to buy when you don't get a monthly salary anymore?
Making decisions about your investments needs dedication and hard work. You may have to spend some time doing your own research and studying your options before coming up with a plan.
Investing your hard-earned savings is more than buying the right stocks or investing in profitable real estate. It is about knowing how to increase your personal wealth by making your money work hard for you. Here are the five guiding principles that help you make the right investment decisions:
1. Knowing yourself
Bruce Lee says that it is easy to criticize and break down the spirit of others, but to know yourself takes a lifetime.
ADVERTISEMENT - CONTINUE READING BELOW
Before you make an investment decision, it is important that you know the purpose of why you are investing. There are people who invest just for the excitement. There are people who just want to make quick profits. There are also those who want to invest for the long-term.
Knowing yourself means understanding your attitude and passion towards financial independence. How much risk are you willing to take in order to achieve your goal? Can you make a decision objectively when you are losing heavily in stocks? How much time are you willing to give up for study and research?
Start with the right money mindset. As you explore and experience your investing options in your financial journey, you will discover more about yourself. The more you know yourself, the better you will become in investing.
2. Knowing how to plan
In order to achieve your financial goals, you need to create a strategic plan that will provide you a roadmap to your financial freedom.
ADVERTISEMENT - CONTINUE READING BELOW
It is very common for people to make investments left and right without a cohesive strategy. Very often, they end up accumulating too many unrelated investments over a period of time.
For example, you over-invested in a particular mutual fund upon the prodding of your friend who is a broker or you suddenly invested in a condominium because you were persuaded by the elegant design of the brochure and sales talk.
When you create a personal financial plan, every investment you make will have a purpose in achieving your goals. Through planning, you will design the right asset allocation that will fit in your risk profile.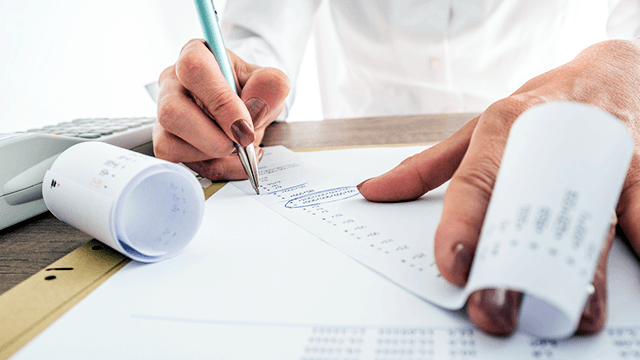 ADVERTISEMENT - CONTINUE READING BELOW
3. Knowing what to invest
Do not put your money into something that you do not understand. One reason why investment scams victimize hundreds every now and then is because people invested their money out of a desire for higher returns without understanding fully the risks behind it.
Every investment has an inherent risk that it may not achieve its anticipated returns. No matter how promising an investment is, there is always a chance that it will fail and you will lose money.
One way to minimize your risks is by understanding your investment. Know how your investment works and the risks involved. What are the advantages of investing in variable life insurance? What kinds of mutual funds should you go into? What stocks should you buy?
If you feel that you don't have sufficient knowledge about investment products, it is best that you spend some time to study it first. While it is convenient to simply outsource the decision-making to professionals, it is always best if you understand how your money is invested. 
ADVERTISEMENT - CONTINUE READING BELOW
4. Knowing when to get help
Creating a financial plan and making investment decisions are not easy, especially for those who do not have a background in finance or business. But this should not stop you from investing if you feel you don't have the adequate skills to execute.
Perhaps you already know how to invest in the stock market but you are not familiar with insurance or mutual fund investing. You should not hesitate to consult people who can help you. Maybe you really want to develop a financial blueprint for yourself but you don't know where to start. It is always helpful if you can consult a financial planner to advise you.
There are many kinds of financial professionals in the market who call themselves financial advisors or planners who specialize only in a specific financial plan, for example, insurance or equity investments.
What you need is someone who can help you integrate your needs and goals into a financial roadmap. This kind of advisor is a Registered Financial Planner or RFP who is trained to make a financial plan for you.
ADVERTISEMENT - CONTINUE READING BELOW
When you have a qualified financial planner to help you, you not only get advice but also mentoring where you learn to increase your knowledge in financial planning.  
5. Knowing how to live life
While building personal wealth is about achieving future goals, there is no point accumulating wealth if you do not enjoy your life now. If you work hard for your money so you can have a stable financial future, you also deserve to treat yourself to things that make you happy.
Try to set aside some funds out of your earnings for this purpose. You may want to spend it for travel with your family or other worthy leisure trips that provide good experience and build memories. You can also allocate a portion of your earnings to charity. When you share your blessings to the needy, you not only help someone but also make yourself feel good by having done a worthy cause.


ADVERTISEMENT - CONTINUE READING BELOW
*****
 Henry Ong, RFP, is president of Business Sense Financial Advisors. Email Henry for business advice hong@businesssense.com.ph or follow him on Twitter @henryong888