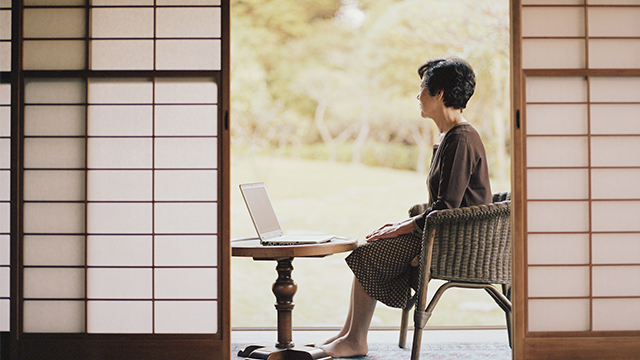 Question: I have been in the business for five years now but I don't seem to have enough personal savings. Although the business is doing well, most of the income I earned from the business is just enough to take care of my monthly household expenses. What is the best way to prepare for my retirement? – Chris G by email
ADVERTISEMENT - CONTINUE READING BELOW
Answer: Many entrepreneurs use business plans when they need to guide their company into the future, but very few make plans about their personal finances when they need to create a roadmap for their financial security. Entrepreneurs need to find ways to invest their income and grow their personal wealth in the future.
Achieving personal financial security is more than building a successful business. Taking care of the income that you earn from the business is just the first step.
Here are the five steps you can take to plan your retirement:
1. Identify your retirement goals
How do you see yourself in the future when you have stopped working in the business? What kind of lifestyle do you wish to be enjoying when you retire?  How much monthly income do you need to have a comfortable retirement?
Every goal has a price. You need to determine if you have the capability and resources to achieve it. Knowing your goal helps you set your expectations. Sometimes, it also motivates you to work harder. You can align your personal retirement goal to your business. The more profitable your business becomes, the more income you will earn to build your retirement wealth.
ADVERTISEMENT - CONTINUE READING BELOW
2. Establish your personal financial budget
Once you have identified your goal, you need to review your personal financial situation. How is your current lifestyle and spending pattern? How much money do you save regularly from your monthly income and how do you intend to increase it?
Setting up a budget to monitor your income and expenses can make you more discipline in saving. Avoid the temptation to use your business bank account to pay for your personal expenses. When you put up your personal budget, it should be separated from the business for proper accountability.
3. Automate your savings
Your budget will tell you if you need to cut down on your expenses or increase your income. Sometimes, you simply have to do both. When you have your budget to guide you, you can also set up your system where you can save automatically.
For example, you can set a certain target percentage of your income that you want to set as savings. Every month, you can take out that portion of your income and deposit it at a separate bank account. If your business does well and you declare huge dividends, you can automatically deposit that in your designated account for retirement.
ADVERTISEMENT - CONTINUE READING BELOW
If you are not saving enough because your personal expenses are simply too much, then you have to review your discretionary expenses and identify where you can possibly save. At the same time, you also have to look for new sources of income. It may be that your business may not be doing so well and you need to find ways to improve it.
4. Plan your investment strategy
No matter how diligent you are in saving money, you will not be able to achieve your retirement goal if you will just keep it in the bank. To grow your savings, you need to invest and create a portfolio that will earn a rate of return that is acceptable to you.
Knowing your time horizon is one of the critical elements in developing your investment strategy. If you are a young entrepreneur, you can afford to execute more aggressive investment strategies because of your long time horizon.
ADVERTISEMENT - CONTINUE READING BELOW
Let's say, you are now 30 years old and you want to retire by 65 years old; you will have 35 years to work on for your retirement plan. You can invest in riskier investments like stocks, which can give you higher returns. Of course, if you make the wrong bet, you can also lose big time but because you have longer time horizon, you can always have a better chance of recovering it over the long-term and still achieve your goal.
If you are older and you have 10 to 15 more years before retirement, you will need a more defensive approach by investing in less risky investments such as fixed income instruments. In this case, it may be difficult for you to achieve your retirement goal if it is too ambitious due to time constraints. You will have to lower your goals to meet your expectations.
In investments, it is always advisable to diversify by creating a portfolio. You can allocate your funds according to your risk profile into real estate, stocks and bonds.
ADVERTISEMENT - CONTINUE READING BELOW
5. Protect your assets and plan your estate
Risk management should always be part of retirement planning. While it is good to have a plan for the future, there is always risk that you may not reach the goal that you have set for yourself due to unforeseen circumstances such as death.
Life insurance is one instrument that can help cover the risk of lost income by infusing the cash required to sustain the monthly financial needs of your family. You can account the assets that you have already accumulated so far and determine if there is any shortfall in income from the assets you have, in case something happens to you. Such shortfall in assets can be covered by insurance.
You also need to plan how you want to distribute your assets and ownership in the business. Planning your estate early on can save you unnecessary costs and facilitate smooth transfer to the people you want to pass on the assets.
ADVERTISEMENT - CONTINUE READING BELOW
Getting help from experts
Retirement planning can be a tricky process especially for an entrepreneur where income and expenses can sometimes be unpredictable. It will always be helpful if you can have a qualified advisor such as a Registered Financial Planner (RFP) who is trained to do retirement planning to advise you along the way. When you have an expert to guide you, you can jumpstart the process better and avoid all the costly mistakes.
*****
Henry Ong, CMC, is president of Business Sense Financial Advisors. Email Henry for business advice hong@businesssense.com.ph or follow him on Twitter, @henryong888