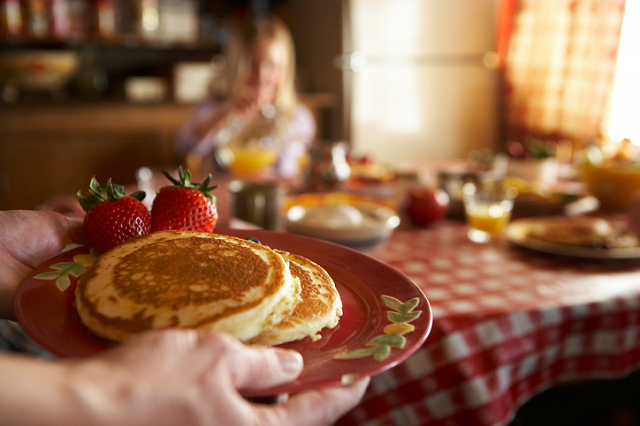 Question: I am planning to franchise my pancake business next year. I know I need to ramp up marketing before I push through with the plan. How do I determine how much to spend on the marketing? – Ben A by email
Answer: Investing in marketing to promote your brand is a good business strategy to spur profits in the long term. When you have a reputable brand, you can raise prices without losing market share and remain competitive because of the high market confidence in your product. Having a strong brand will also help you attract potential investors in your franchise.
ADVERTISEMENT - CONTINUE READING BELOW
But building a brand entails a huge investment. You need to compute how much to set aside for marketing next year. Are you going to budget it based on your income this year or finance it using your cash reserves? There may be some financing issues to make sure that you have adequate working capital to support your marketing campaign.
Once you have the budget, you also need to establish certain metrics to measure your marketing efforts. How much in additional sales from franchise will your marketing campaign produce? This may be tricky sometimes because the benefits may not come the following year. It may take a while depending on how effective your marketing positioning is. Finally, you also need to put the right people in your marketing team to make sure that your marketing objectives are carried out properly.
Set your budget
Investing in brand to promote awareness of your product may be financially stressful too. If you are in a competitive business, your investment must be significant enough to build a name. Spending a lot on marketing is no guarantee your business will succeed. And returns from your investment may not be immediate and attractive.  
ADVERTISEMENT - CONTINUE READING BELOW
How should you finance your marketing plan?
The first thing to do is to come up with a budget that you can afford. Calculate your budget as a percentage of sales. Project your sales for the next 12 months and based on that, set your marketing budget, ranging from one to 10%. If the sales are up and you want to be more aggressive with your campaign, you can start with a higher percentage, let us say, 5%. You can increase annually as you try to capture value for your brand. At some point when you have built your brand equity, you can slowly reduce the budget percentage.
Spend the money wisely. It is not easy to track the benefit of every peso spent on marketing because it does not translate to financial rewards in the short-term. Marketing may spur your sales, but not necessarily your profits. Spending for marketing is like investing for assets because you expect some profits in return.
ADVERTISEMENT - CONTINUE READING BELOW
Measure accurately
One way to make sure that you are spending your marketing budget wisely is to use metrics like return on marketing investment, which measures the overall effectiveness of a marketing campaign.
For example, you spent P500,000 ($10,839.10) to promote a product. The increase in sales meant higher net profit of P150,000 ($3,251.75). You can compute the return on marketing investment as P150,000/P500,000, or 30%. This shows the increase in profit more than covers the cost of marketing.
Having the right people in your marketing team can help you identify the correct channels to promote your franchise. If you marketing is not your core competence, hire a marketing consultant to help craft your marketing strategy. There is always something to learn from the experts.  And when you are already comfortable with your marketing plan, you can slowly take over and consult only when needed.
Determining how much you should spend on marketing depends on your ability to execute your marketing plan. Great marketing ideas are not enough if you do not know how to finance them properly.
ADVERTISEMENT - CONTINUE READING BELOW
*****
Henry Ong, CMC, is president of Business Sense Financial Advisors. You can follow him at@henryong888 or email hong[at]businesssense.com.ph.
Photo from Thinkstock