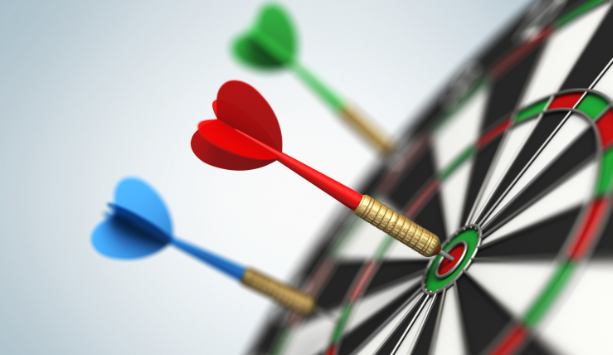 With the constant advancement of communication and technology, and the continued success of what were then startups like Facebook and Spotify, the proof is in the pudding that tech startups are legitimate business ventures.
At present, however, tech startups can still be something of a hit-and-miss, with studies indicating that about only a third of all ventures being able to turn a profit and having sustained success. While the percentages are expected to become more encouraging as the business model continues to evolve, the lessons from the existing successes are already significant.
ADVERTISEMENT - CONTINUE READING BELOW
1. Finding the right people and letting them do what they do is non-negotiable.
When looking at successful tech startups, most only recognize who the founder is. No matter how small the operation is, it takes more than one person to be successful, especially for startups where impeding productivity has slightly direr consequences. Many aspects of the business can be changed or adjusted, but having the qualified people are non-negotiable.
Jacqueline van den Ende, founder and managing director of Lamudi Philippines, stresses the importance of working with the right people and trusting them.
"In my first company, I wanted things to be done my way that I turned into a charioteer that was pulling instead of steering. When I recognized this didn't get us far, I let my team do what they were hired to do, and by trusting them and allowing their talents to gallop, they got us to a greater distance."
ADVERTISEMENT - CONTINUE READING BELOW
2. But the "right way" can be redefined.
The difference between startups and established businesses is in the former's namesake. Startups are exactly that, just starting, with many aspects not immediately defined. Reid Hoffman, co-founder of LinkedIn, aptly describes how startups initially run: "You jump off a cliff and you assemble an airplane on the way down."
While not everyone can be as cavalier with their business operations, it's also key to not get set in one's ways and stagnate, because the market will continue to evolve.
MyProperty.ph, another online real-estate venue that had been operating in the Philippines since 2010, changed its Website's template as much as four times since the onset of its operations in an effort to continue making it as aesthetically pleasing and as user friendly as possible. The constant redefining of what works has paid off, as the company's having over 1,700 registered brokers and 140 developers using it is a testament to its success and its more than 5 years of operations being notably long compared to other startups.
ADVERTISEMENT - CONTINUE READING BELOW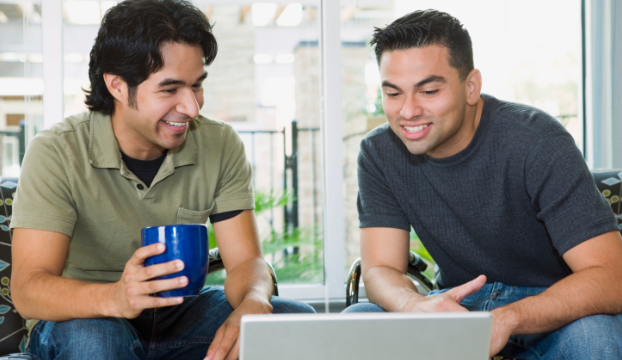 3. Establish partnerships with established organizations or companies.
In June of 2015, news outlets reported that commercial streaming service Spotify had 20 million paying subscribers, a 100% year-on-year increase. What wasn't detailed was how the company garnered this by partnering with different telecommunications providers in various countries. Through the partnerships, the telco's were able to attract more customers by packaging the Spotify service with their own, effectively garnering subscribers for both entities.
ADVERTISEMENT - CONTINUE READING BELOW
While not all tech startups have made partnerships in as grand a scale, it continues to prove beneficial, especially for companies of little notoriety. Partnering with recognized organizations or brands boosts image and reputation, and shows legitimacy to clients and investors. Granted, it's counterintuitive to collaborate with potential competitors, but brands with shared values and complimentary missions often prove to be ideal strategic partners.
4. Expand, but never forget to customize for each market.
Sometimes, some big businesses get pre-occupied with trying to outdo their competition by offering more than what they can or should do. This often leads to a product or service that can do a lot of things, but nothing particularly well. One of the key aspects of successful tech startups is how they recognize that focusing on one particular customer need makes it easier to identify a market and to develop a product that truly stands out.
ADVERTISEMENT - CONTINUE READING BELOW
Lamudi Philippines is comparatively different from other buying/selling/listing portals because it deals exclusively with Philippine real estate. With a niche industry, it's able to focus on tailor-fitting its services to its target market. This includes making sure all brokers who list homes for sale on the site are duly accredited, categorizing real estate by type and location, and making it easier for sellers to generate leads. All that, as opposed to allowing real estate listings to get buried in the clutter of other unrelated products and services being listed and sold.
5. Strict budgets make the wheels turn faster and the mind sharper.
Well-resourced businesses with a large employ and greater operating budgets tend to be a little less courageous, less resourceful, and sometimes take too long getting out new products or services to the market. While they have the cushion of the aforementioned larger budget and being a known brand break their fall, lost revenue due to a slow pace is still lost revenue.
ADVERTISEMENT - CONTINUE READING BELOW
In essentially all startups, time is of the essence, and so is capital. While generating revenue can stop, spending doesn't, so nary any business can really afford to sit on their heels. By keeping to a budget and a timetable, time is used effectively, resourcefulness becomes a standard, work is completed more quickly and more effectively resulting in any business being hard-pressed to grow at the rate that successful tech startups seem to now do.