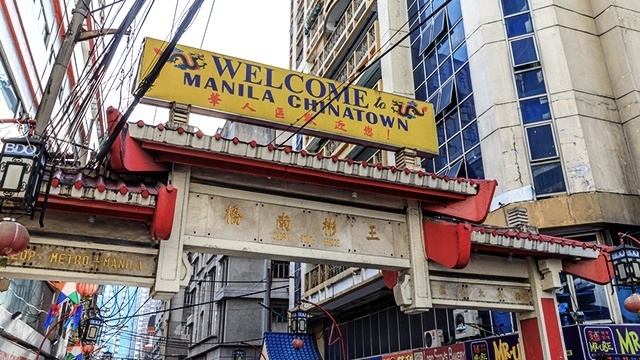 As the oldest Chinatown in the world, Binondo in Manila is original home not only to some of the Philippines' biggest business establishments but also some of its most popular food brands.
The influx of Chinese immigrants into the district since it was founded in the late 16th century gave birth to numerous small enterprises that eventually grew into some of the country's biggest companies. That laid the foundation for Binondo to be the country's central business district throughout most the 19th and 20th century.
ADVERTISEMENT - CONTINUE READING BELOW
Making money is a tough job. Both the owners and their employees need good food to sustain them through the working day and night, giving rise to thousands of all kinds of eateries and food shops in the business district. When the country's economic center moved from Binondo to Makati city in the 1970s and 1980s, many of these food establishments disappeared along with their once-popular products.
But some of these food brands survived the demise of Binondo as the country's premiere business district. A smaller number even thrived by gaining a popular following outside Chinatown and the Chinese-Filipino community. Here are three well-known names that trace their origins to the district: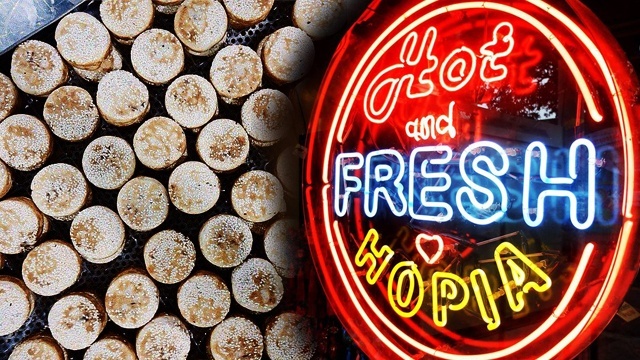 ADVERTISEMENT - CONTINUE READING BELOW
1. Polland
A brand almost synonymous with the Chinese pastry hopia, Polland was established in 1966 by Mrs. Po when she began making the delicacy to help her husband sustain their family of six. She derived the name Polland from the Fukien word Po which means precious. She put up a shop that she wanted to be a one-stop-shop of the "land of precious things." The homemaker first introduced two variants of hopia: monggo or mung bean and pork. These two remain the brand's best-sellers, even after it has expanded its selection of pastries to 80.
The Chinese pastry shop has expanded from its original store in Quentin Paredes Street in Binondo to four more branches in Escolta and Sta. Cruz in Manila, and two more in Quezon City. Its products are now available in some grocery stores nationwide.
ADVERTISEMENT - CONTINUE READING BELOW
2. Eng Bee Tin
A brand that has been handed down through four generations of Chuas, Eng Bee Tin was established in 1912 by Chua Chiu Hong to cater to the Chinese immigrants in Manila. Even then, it already sold some of the Chinese delicacies it's known for today, such as hopia, tikoy and mooncake.
However, it was in the 1980s when it flourished and catapulted as a household brand, at least in Metro Manila. Gerry Chua, who belongs to the third generation of the family decided to experiment with its best-selling hopia and made a variant from ube, purple yam, to boost sales, which was then slowing with the entry of bigger brands.
The experiment proved to be a hit as it became the best-seller of Eng Bee Tin until today. Since then, the family has expanded its business to more Chinese delicacies and has opened a café beside its main store in Binondo, which is called Café Mezzanine.
ADVERTISEMENT - CONTINUE READING BELOW
Today, the brand has over 20 branches in Metro Manila, most of them located inside malls or shopping areas.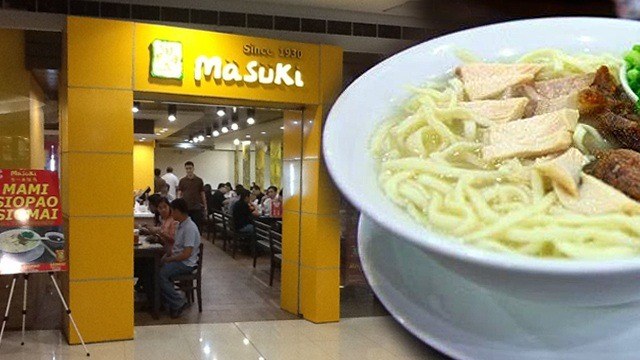 3. Masuki
Founded by Willen Ma, who used to peddle around Binondo with his small cart, Masuki is one of the first restaurants in Chinatown to serve authentic mami and siopao in the area. It was originally called Ma Kong, which meant Big Ma. Later it was changed to Ma Siao Ki, which means small horse, or Masuki as the younger generation took over the business.
ADVERTISEMENT - CONTINUE READING BELOW
It was only in the last five years when the Ma family decided to further expand its business operations to big malls, as it now has branches in SM Megamall, SM Mall of Asia and Greenhills Shopping Center, all of which are managed and owned by the third generation of Mas.
*****
Elyssa Christine Lopez is Entrepreneur.com.ph's staff writer. Follow her on Twitter @elyssalopz