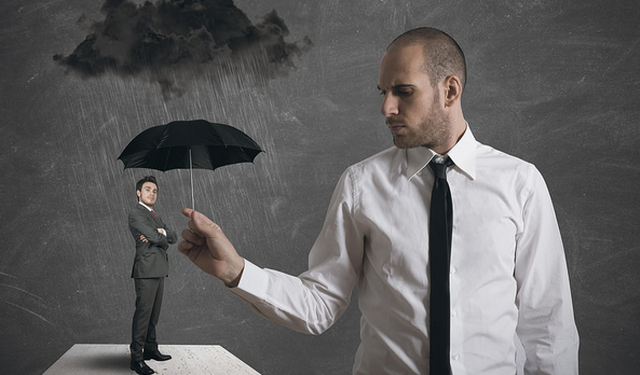 The super-typhoons that hit the country in the past few years have caused great devastation, particularly to entrepreneurs who saw years of hard work wiped out in a matter of hours during the floods.

Getting insurance plans is often overlooked by many entrepreneurs who would rather use their resources to start up and operate the business. These are the entrepreneurs who tread a fine line between spending for costs and maximizing available assets. When disasters like floods and fires occur, such a delicately balanced business could wipe out the entrepreneur's investments. This is where insurance comes in, says Irene Quilino of Pioneer Insurance.

"Insurance helps entrepreneurs manage their risks so that when the unexpected happens, they can restore their businesses to where they were before the occurrence of a loss," says Quilino.

"While each person has his own level of comfort in facing risks, operating a business in a country like the Philippines means facing no less than 20 typhoons a year, sometimes earthquakes and on rare occasions, volcanic eruptions."

Thus, Quilino stresses that from an insurance point of view, coverage for "acts of God … makes good sense and is an essential part of managing one's business."

A lot of businesses suffered significant losses from the past typhoons because their insurance plans did not cover acts of God—natural phenomena like floods, typhoons, hurricanes, volcanic eruptions, and earthquakes. Sometimes, business owners choose not to procure insurance covering acts of God because they entail a higher premium.

To choose the right insurance policy, entrepreneurs must understand the risks their businesses face, says Quilino. Some insurers have risk engineers who can assist business owners and determine their risk exposure. A word of caution though: Quilino stresses it is important to do business with an insurance company that has a reputation for settling claims in a fair and timely manner.

According to Quilino, there are five types of insurance that all entrepreneurs need for their business. These are: 
ADVERTISEMENT - CONTINUE READING BELOW

1. Property insurance with pro visions for acts of God and machine breakdown
This protects the facilities used by the business, such as shops and factories. It also provides protection against most risks to property, such as fire, theft, some weather damage, and machinery breakdown.

2. Business interruption cover
This covers cases of temporarily moving one's business location. This is particularly useful during disasters, when operations are disrupted, forcing the evacuation of a business.


3. Liability insurance
This offers specific protection against third party claims—payment is not made to the insured, but to someone suffering loss and who is not a party to the insurance contract. In general, damage caused intentionally and contractual liability is not covered by liability insurance policies.


4. Personal accident insurance for the workforce
This provides coverage for accidental injuries to employees, and is particularly helpful for companies with delivery personnel. This typically covers costs of hospitalization and medicine.


5. Marine cargo insurance
This offers protection for the products of manufacturers and traders who ship and transport them to different locations. It covers the loss or damage of ships, cargo, terminals, and any transport or property by which the cargo is transferred, acquired, or held between the points of origin and final destination.
ADVERTISEMENT - CONTINUE READING BELOW
Photo from Flickr (godstent church)