<>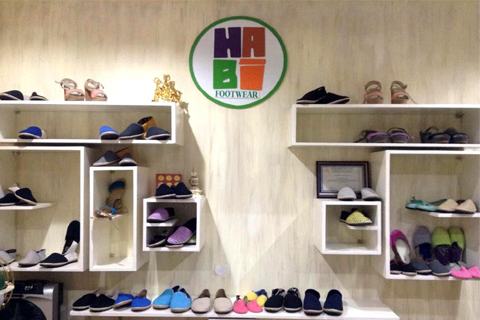 As consumers grow more conscious of how enterprises do business, socially responsible practices are becoming a requirement when making purchases. Habi Footwear is tapping into that trend by turning garment scraps into comfortable and stylish footwear and with its pro-poor business model.
How it started
Starting as a senior business thesis requirement in July 2011, Habi was founded by Janine Mikaella Chiong, Bernadee Uy, Maria Paulina Savillo, Albert Jonathan Go, Kathleen Rose Kho, and Rona Francia Palines. The group conceptualized a way on how to turn the rag-weaving skills of the urban poor community into a profitable endeavor.
ADVERTISEMENT - CONTINUE READING BELOW
"Habi is social development and profit working hand in hand," says Chiong, now president of Habi Footwear, adding that the team particularly wanted to empower women. "We wanted to make them realize that they can also contribute effectively to their households through simple, yet, impacting ways."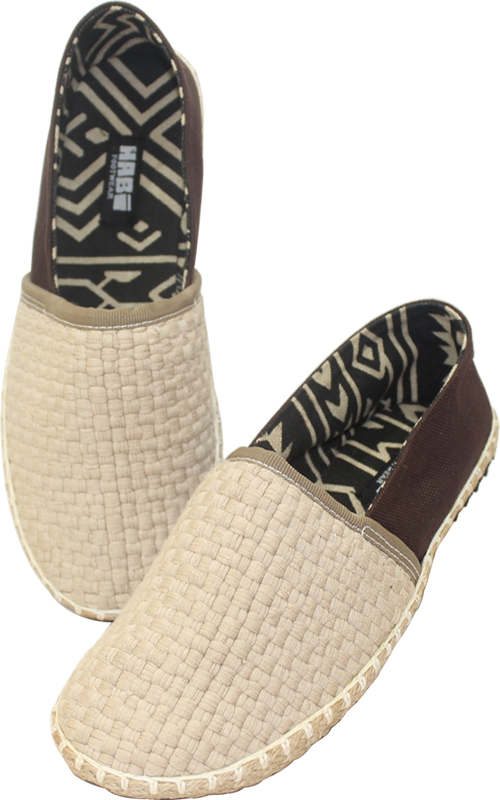 The product
The hand-woven cloth for shoes is the trademark of Habi Footwear. These clothes are similar to the materials used for floor mats but they're being redefined and improved to produce high-quality products.  These are sourced from their partner communities to support residents' livelihood as well. "We want the product to standout and the story to support it. We don't want to let the story sell then the product would just be a novelty. It's not just because we wanted to help. It's also because we wanted to make a competitive brand," shares Chiong.
ADVERTISEMENT - CONTINUE READING BELOW
The footwear, depending on the design, cost P750, P850, or P999 a pair. Habi is targeting the mid-C to upper-A market from ages 15 to 35. "We chose to tap this segment because they are the ones most responsive to young social and environment-friendly brands, or basically start-ups," she explains.
Partner communities
Now, Habi employs 30 weavers (mostly mothers) from partner communities in Quezon City particularly within Bistekville, Fairview, and Sloc in Payatas to weave the cloths for use in making espadrilles and sandals. Chiong and her partners buy the upcycled hand-woven clothes from their partner communities and then bring it to the factory in Marikina to make the shoes.
Most of their weavers have unstable livelihood before they got the partnership with them. "They were paid less of what they deserve. But with Habi, from getting P10 to P15 pesos from the labor they used to do, now they earn an average of P50 to P80 pesos per piece. It's four times higher," says Chiong.
ADVERTISEMENT - CONTINUE READING BELOW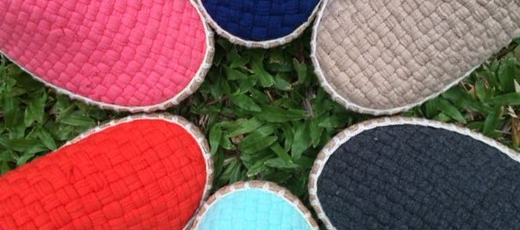 Minimal start-up fund
"Since we started the business as students, finances were one of the most crucial hurdles for us," says Uy. With an initial investment of P60,000 (P10,000 each from the six partners), Habi was able to recover the amount after winning BiD Challenge Philippines in May 2012, for which they received P100,000 as cash prize. BiD Challenge is a business plan competition organized by the Philippine Business for Social Progress in cooperation with the BiD Network of the Netherlands.
ADVERTISEMENT - CONTINUE READING BELOW
"After that event, our sales skyrocketed especially after we created a new look for our espadrilles, (tapped) media coverage and (joined) key bazaars," says Savillo, who heads product development. "Our story really sets us apart; we're a brand with a heart, but we do not encourage pity-buying. We want to highlight the beauty that this partnership has created, and not simply the 'charity' concept of it," says Savillo.
Plans for growth
Currently, Habi Footwear is already accessible through its website (habifootwear.com). It already has three consignments in Metro Manila, one in Boracay, and two distributors in the U.S. and the U.K. They have also started training the Persons with Disability (PWD) community for a planned partnership with them them soon.
Despite the success they're experiencing at present, Chiong and the rest of her partners want to keep themselves grounded. "We don't want to let success go inside our heads. We just want to stay true to what our business really is-solving problems in a creative way," says Chiong. She also added that as entrepreneurs, "we should have a good working relationship with our partners. Whatever small or big successes we get, make sure to share it with them."
ADVERTISEMENT - CONTINUE READING BELOW
Additional photos from habifootwear.com
This is an updated story.