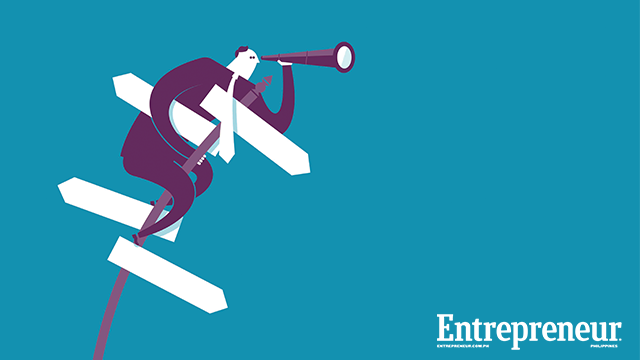 Just because a brand was born in a provincial town doesn't mean it can't compete with —and beat—concepts from Manila.
Take Mang Inasal, the barbecue fast food restaurant chain started by Edgar "Injap" Sia II in Iloilo in 2003. Mang Inasal now has a network of 460 stores across the country, and made stronger after the acquisition of Jollibee.
ADVERTISEMENT - CONTINUE READING BELOW
Still, "it is a big challenge for regional brands to expand nationwide," says Joselito Samson, assistant vice president for consultancy at Francorp Philippines, having developed the franchise for regional brands Waffle Time (Iloilo), Golden Cowrie Filipino Restaurant (Cebu), and Bread & Butter (Aklan), among others.
"It takes a lot of planning and investment to do that," he adds, noting that the Philippines, being an archipelago, brings with it many challenges, especially when it comes to transportation, resources and cultural differences. But that shouldn't stop hometown brands from dreaming about joining the big leagues. Samson believes that with proper planning and the right perspective, hometown brands can overcome challenges.
Seize home-turf advantage
One way to do it is to dominate your home turf first. Rudolf Kotik of RK Franchise Consultancy says that even before considering a nationwide expansion, brands should maximize the opportunities in their region first. Mang Inasal, for example, had 26 outlets in the provinces before expanding to Metro Manila.
ADVERTISEMENT - CONTINUE READING BELOW
Botoy's, a take-out kiosk selling lechon manok and liempo, already had more than 20 company-owned and franchised outlets in Cagayan de Oro in Mindanao before heading out to the Visayas, then eventually Luzon, where the competition proved to be much fiercer. Phoenix Petroleum, on the other hand, had more than 100 fuel stations in Mindanao before going national.
Kotik, who developed both franchises, made sure that Botoy's and Phoenix Petroleum succeeded in their home turf first. "If you do not strengthen your brand in your own locality, then the impact will not be as big on other markets. But if you are the leader in your region, then it is relatively easy to expand elsewhere," he adds.
Keep an open mind
Regional dominance has its downside, too. The danger is, having had success in the region, franchise owners may think going national would be easy. "One of the biggest challenges for a regional brand is they have to shift their mindset. When they go to Manila, for example, it's a totally different order—they have to understand that they're starting over, and that's the struggle," says Samson, stressing that the best recourse would be to keep an open mind.
ADVERTISEMENT - CONTINUE READING BELOW
Cesar Alba, founder of Botoy's, takes this to heart as he deals with the franchisees and customers of his lechon manok franchise from different regions. "We try to understand every culture and be flexible in dealing with our clients," he says, noting that franchisees from different regions have varied approaches and views on money, and failing to understand and accept these differences will inevitably hurt the business.
Still, Samson maintains that cultural differences shouldn't pose too much of a problem. After all, you as the franchisor will always have the option to approve or reject a franchise application. "If they believe in the brand and can help you build the brand, it won't really matter where they're coming from."
Bank on kababayans
Brands should realize that regional pride can be a boon, as their kababayans can be the first ambassadors of the brand. "Once a regional brand starts opening branches in Metro Manila, for example, people from the region where it originated from normally become the first customers, and eventually they will introduce the brand to their friends and co-workers," says Samson.
ADVERTISEMENT - CONTINUE READING BELOW
For example, although it has yet to open in Metro Manila, there's already buzz about Golden Cowrie amongst foodies, thanks to strong word-of-mouth from travel-savvy Cebuanos who swear by the restaurant's baked scallops and liempo. "Capitalize on the people who originate from that region who know your brand," says Samson.
Build, then transfer
Looking for the right franchisee in a certain locality will take time. And even if you do find the right fit, branching out in a new territory via a franchisee alone might not be the best move. "The support cost will be very high—imagine the logistical problem of supplying that one franchisee. If it is not done right, it will be very costly," says Samson. Instead, he suggests setting up a company-owned outlet there first, and then franchising it.
Taking this route has its benefits, notes Samson: not only would you be able to test the market yourself, you'd also be able to put in place the right support systems and operational procedures even prior to finding a potential franchisee. Once you have this in place, it would also be easier to benchmark, train franchisees, and do research and development for your products and services.
ADVERTISEMENT - CONTINUE READING BELOW
If the unit franchisee performs well in a certain area, you can also reward him with the rights to develop the area, suggests Samson, which entails rolling out more outlets over time that could lead to sustained growth in the area.
Eye on the price
Kotik says that pricing plays a role in a brand's success or failure in areas where they operate. Depending on "perceptions on life and money," some consumers in certain regions can be overly "price-sensitive," while others won't mind the price tag as long as they get quality products, great customer service and outstanding facilities.
He suggests that brands adopt regionalized pricing strategies for their products and services. However, "not all companies feel comfortable with that," he concedes, as it would be harder to track price changes across the units. Still, "for others, it's the reason for their continuing success in an area."
ADVERTISEMENT - CONTINUE READING BELOW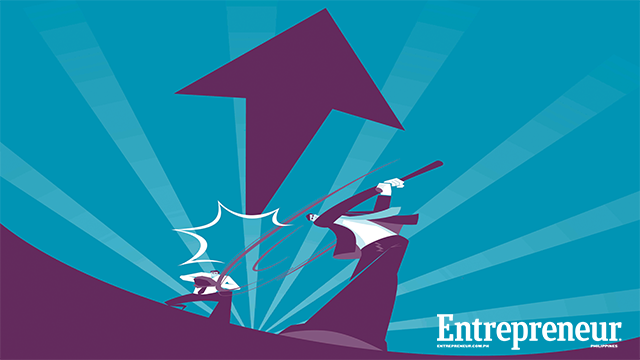 It's a jungle out there
Afraid of the unknown? Here's what you need to know to expand your turf.
1. Category
Not all franchise categories are created equal. Joselito Samson of Francorp Philippines says it's easier for retail brands to survive since items just need to be shipped and accounted for. But it can be harder for food concepts, as operators have to worry about food wastes and distributing the brand's toppings, sauces and mixes to different outlets.
ADVERTISEMENT - CONTINUE READING BELOW
2. Cost
Opening franchises outside your region comes with additional costs. "The support system will be more costly and harder to monitor," says Samson, noting it's more expensive to ship things within the Philippines than abroad. Wages, rentals, and other operating expenses also vary depending on the location.
3. Infrastructure
Before going national, make sure you have the right infrastructure in place. For food concepts, a commissary is a must. Cesar Alba, founder of Botoy's, made sure he had commissaries in Cagayan de Oro and Parañaque to support the growth of his lechon manok franchise, and that these met government manufacturing and sanitation standards.
4. Supplies 
Rudolf Kotik of RK Franchise Consultancy says brands should set up supply channels. Handling items like toppings, sauces and mixes which are unique to the brand usually poses a problem across outlets nationwide. To avoid problems, Samson says, at the onset, brands should identify which items can be sourced in the region, or should be shipped from the main office and accredited suppliers.
ADVERTISEMENT - CONTINUE READING BELOW
*****
This article originally appeared in the September 2014 issue of Entrepreneur Philippines magazine. Minor edits have been done by Entrepreneur.com.ph