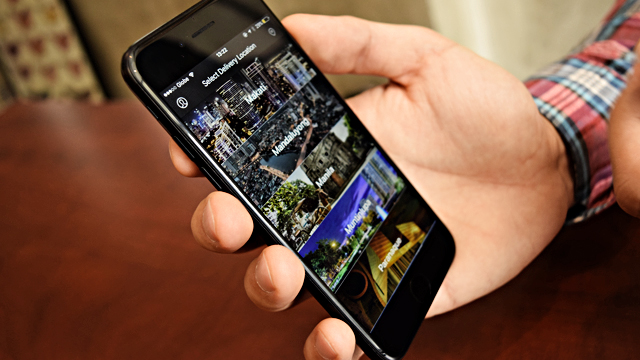 Metro Mart is currently available in Metro Manila and is looking to expand its operations to Cebu by the first quarter of 2017
Local on-demand grocery delivery service MetroMart launched in February this year while Jakarta, Indonesia-based online grocer HappyFresh began commercial operations in the Philippines in March.
ADVERTISEMENT - CONTINUE READING BELOW
Today, MetroMart Technologies Inc. seems to be doing quite well: it has signed up at least 90,000 registered users, of which 62 percent are repeat customers. It is about to roll out the service in Cebu City by the first quarter of next year. On the other hand, HappyFresh pulled out of Manila (as well as Taipei) last September.
The contrast in the fates of the two startups that launched almost at the same time in Manila underscores the challenges facing on-demand grocery delivery services in emerging markets. Compared to rich countries, developing countries are characterized by a relatively narrow consumer base for online shopping as well as tight margins for grocery items.
"The name of the game for on-demand delivery is margin. If you cannot figure out a business model that gives the business a sustainable margin then you have a high risk of closing down," said MetroMart CEO and co-owner Stefano Fazzini.
ADVERTISEMENT - CONTINUE READING BELOW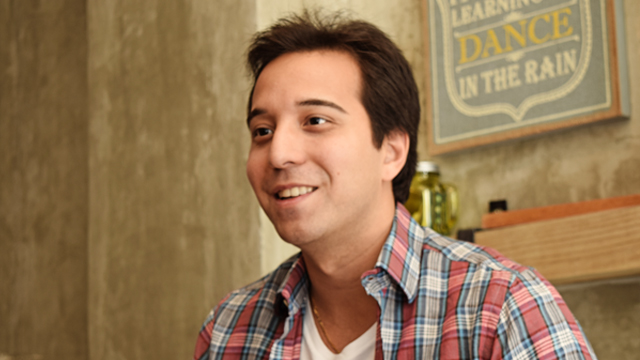 Metro Mart CEO Stefan Fazzini started building the infrastructure for the company in April 2015
The company addressed the problem of low margins from grocery items by diversifying into other goods such as bakery products, office and school supplies and even toys. Apart from delivering grocery items from SM Supermarkets, MetroMart also sells goods from artisanal bakery Eric Kayser, organic store Holy Carabao, and even school supplies from National Bookstore. Its featured retailers grew from just six in February to 32 by the end of 2016.
ADVERTISEMENT - CONTINUE READING BELOW
"We charge both our users and the store. While there may be lower margins from groceries for example, we may get higher ones from another store," explained Fazzini, an Italian-Filipino. A service fee of Php40 will be charged the customer if the bill is below a thousand pesos, which is rare, said Fazzini. Payments can be made either through credit card or cash on delivery.
Fazzini is most excited with the deli section of the platform that offers customers imported goods—cheeses, cold cuts and wines to name a few. Though MetroMart is able to offer the imported items at a relatively lower price compared to specialty shops, the margins are still better than fast-moving consumer goods. "We get as much as 60 percent gross margin from there, which is promising," Fazzini said.
Lack of physical infrastructures, which translates to heavy traffic in Metro Manila and other big cities, is also a challenge. Another online grocery delivery service run by Walter Mart takes around three to four hours to deliver the goods ordered by the customer, with varying time periods for different cities, according to its website.
ADVERTISEMENT - CONTINUE READING BELOW
In contrast, MetroMart promises to deliver orders within 90 minutes after checkout for seven days a week from 11 AM to 9 PM. But to meet the pledge, it has to invest heavily to maintain quality control, train drivers and develop technology to better equip its people with real-time information.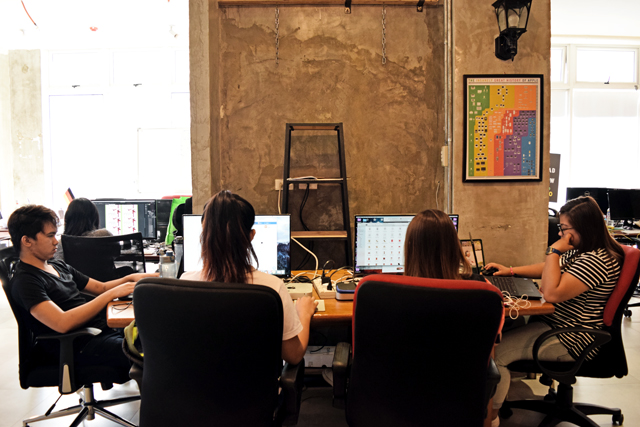 ADVERTISEMENT - CONTINUE READING BELOW
Metro Mart, which started with less than 10 people in February, now has 80 employees with 35 drivers and 20 runners
"We're trying to solve the problem through an advanced dispatch technology. We have a bird's-eye view on where the runner is: who's busy, who's not and who's about to be available," said Fazzini. "We're able to know the best route since a runner may be closest to a store but due to traffic he may not make it on time so we choose another."
The startup currently has 35 riders as part of its in-house fleet with 20 personal shoppers who were trained to "select the freshest goods." For Fazzini, more than a marketplace, MetroMart is a logistics company with big e-commerce dreams.
"If you look at the core of the business it's really logistics. Yes, we do showcase stores and products but once the order is done what the customer doesn't see is usually the hardest part," Fazzini said. "We want to be the most advanced logistics company in the Philippines."
ADVERTISEMENT - CONTINUE READING BELOW
Since Fazzini and his brother, Christian and good friend Stefan Seifert, built the app in April 2015, they supplied most of the capital as well as from select angel investors. MetroMart Technologies has a subscribed capital of Php2.5 million, of which 90 percent is owned by the founders. The company plans to start its first round of fundraising by the first quarter of 2017.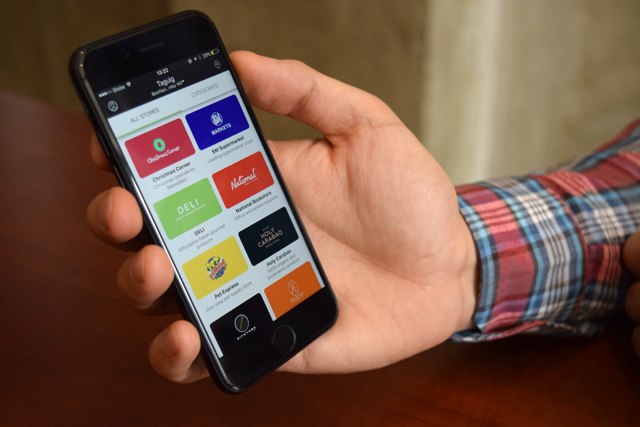 ADVERTISEMENT - CONTINUE READING BELOW
The service can deliver goods from 22 retailers, ranging from groceries to school supplies
The convenience of online grocery shopping has won over customers mostly composed of yuppies and females (60 to 75 percent of the user base are women). Some of the users are businesses such as restaurants and corporate offices. The service has enabled people with disabilities to shop for their daily essentials too. Fazzini said the number of monthly orders run into "five digits" or tens of thousands. He estimates they have so far delivered close to three million products since launching.
"It's a marketplace platform. We already peg it as a platform for daily essentials. These are things you need every day, like an Uber for your stores," Fazzini said.
Still, even with all the convenience that online grocery shopping brings, the biggest challenge is how to convince the bigger bulk of supermarket customers to try buying online.
ADVERTISEMENT - CONTINUE READING BELOW
"I think shifting offline habits to online is the most difficult challenge here in the Philippines," Fazzini said. "With the launch of all these platforms—Uber, Zalora, foodpanda—people are now seeing the value of these services so the more they learn, the better."
***** 
Elyssa Christine Lopez is Entrepreneur.com.ph's staff writer. Follow her on Twitter @elyssalopz