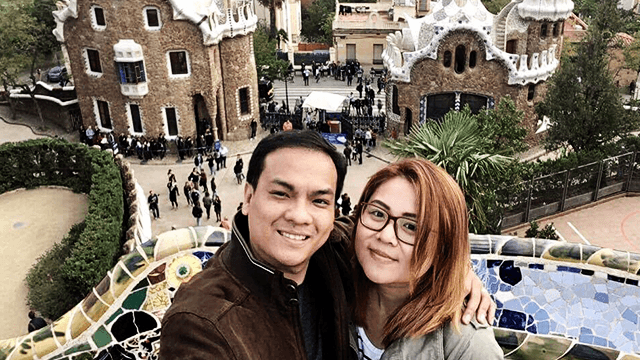 Albert and Kathrina Salvador put up Sarap Mag Biyahe Travel Agency with an Php8,000 capital
As a medical representative, Albert Salvador was doing well enough to pack his bags for some time away when the travel bug bit. In 2011, after a particularly rewarding trip seeing sights in Southeast Asia, he and his wife put up their own travel agency just for the fun of it.
ADVERTISEMENT - CONTINUE READING BELOW
"We just heard that when you have your own travel agency, you'll get additional discounts and freebies [when you book tours and deals]," Salvador said. "So we tried it as a sideline business first."
Salvador shelled out Php8,000 to comply with government requirements, including applying for a business permit, registration with the Bureau of Internal Revenue and accreditation with the Department of Tourism, among others.
Apart from registration costs, Salvador didn't need to put up a sizeable investment because he didn't set up an office. He worked out of their house and sold tours online. Salvador set up a Facebook page for SMB, which stands for Sarap Mag Biyahe, and offered packaged tours to Hong Kong, Singapore and Thailand, the cheapest international destinations for travel.
"Our partner operators would provide us with special rates for their packages, which we would then pass on to our customers with our own added fees," Salvador said. "Before, we would earn at least Php2,000 per person since competition wasn't that stiff."
ADVERTISEMENT - CONTINUE READING BELOW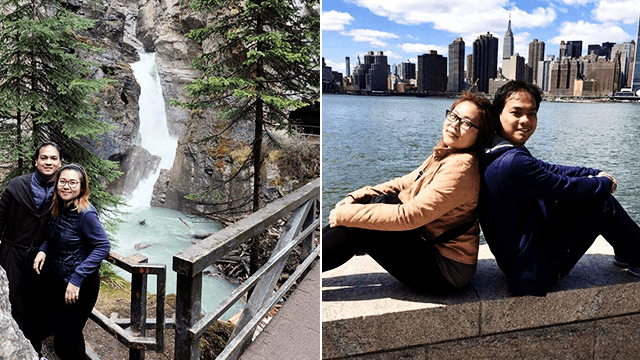 Albert Salvador says he eventually grew the travel agency business enough that he could leave his job and run it full time
The money was easy because he mainly served as a middleman between travelers and tour operators, who put together packages through deals with airlines, hotels, transport services, tour guides and others.
ADVERTISEMENT - CONTINUE READING BELOW
By the second year, SMB's revenues surged after Salvador posted some of their deals on buy and sell website OLX.com, formerly called Sulit.com.
"After our first year of operations, we've already catered to a hundred customers and we already earned around Php60,000 to Php70,000 a month," Salvador said. "That's when I left my job and ventured into it full-time."
Salvador was having a hard time juggling his 9-to-5 job with the demands of the online travel business. This meant waking up extra early or sleeping later than usual to respond to e-mails and to discuss the nitty-gritty of package deals with tour operators who usually work on a different time zone.
The prospect of earning more money, commensurate to the efforts he put in the business, finally convinced Salvador to make the big leap from corporate employment to entrepreneurship. "Being an employee, you only have one out of a thousand chances to reach top management. But when you start your own business, it's all up to you. You will be the reason for your own success," he said to explain his decision.
ADVERTISEMENT - CONTINUE READING BELOW
After offering just three destinations initially, SMB ended its first year of operations with eight destinations, adding Malaysia and select cities in China to their list. By their second year, the Salvadors were earning from Php100,000 to Php150,000 a month. Annually, that translates to between Php1.2 million and Php1.8 million in revenues. The higher revenue created a virtuous cycle of sorts for the growing business. As they sold more tour packages to travelers, the tour operators offered them cheaper deals.
ADVERTISEMENT - CONTINUE READING BELOW
SMB now has a total of three offices and staff of 19
Not long after, SMB became one of the top performing partners of TAcentre.com, the B2B division of Asiatravel.com Holdings Ltd., Asia's leading online travel company that is listed on the Singapore Stock Exchange. Today, the agency already has tour packages for 60 destinations in the Philippines and abroad.
Two years ago, SMB began diversifying into training and assisting other would-be entrepreneurs to get into the travel agency business. Salvador charges a one-time fee of Php20,000, which covers training, setting up systems and access to SMB's competitive deals. "Operators would usually give us competitive prices when we reach a specific quota. By 2015, our prices have leveled with that of an operator, so we transitioned as a wholesaler," Salvador explained the diversification move.
Salvador estimates that his company has already trained more than a thousand aspiring travel agents. "The business does well mainly because there's minimal risk involved. You wouldn't really need much investment especially if you start as a home-based business," Salvador said of the business opportunities for travel agents.
ADVERTISEMENT - CONTINUE READING BELOW
In 2016, credit card company Visa Inc. reported that Filipino travelers spent $9.9 billion the previous year, or almost half a trillion pesos, to see the rest of the world. The country ranked 25th among the 50 nations surveyed, a testament to the growing yearning for wanderlust among the growing Filipino middleclass.
Still, he's had a close call with failure. "I've had my trying times," said Salvador, recalling the events in 2013, SMB's third year, when a series of major natural disasters hit the tourism industry hard. In October that year, a 7.2-magnitude earthquake hit Bohol, damaging several historical sites and main thoroughfares. Weeks after, Typhoon Haiyan, the strongest typhoon ever recorded to hit the Philippines, left thousands dead and wide swathes of Easter Visayas devastated.
"After Haiyan, we had no bookings. No one was going on tours. By December, all of my savings were depleted. I had to apply for a banking loan to keep the business running since I had four employees then," Salvador said.
ADVERTISEMENT - CONTINUE READING BELOW
Fortunately, tourism slowly recovered shortly after and SMB was out of the red by summer the next year. The incident proved to be a learning experience for Salvador. "I think those challenges also molded us to become better entrepreneurs. We learned to handle our finances wisely," Salvador said. "We could have quit, but I knew then it was only up to me if I wanted to fail."
SMB now has three headquarters located in Quezon City, Cebu and Marinduque. Salvador's staff has also multiplied to 19. But more importantly for the entrepreneurial couple, they can now travel anywhere in the world, at their own pace.
*****
Elyssa Christine Lopez is a staff writer of Entrepreneur PH. Follow her on Twitter @elyssalopz