The holiday shopping season is here and one of the best ways to reward yourself is to buy the much awaited Apple Watch, which is now officially available in the Philippines.
Power Mac Center, Apple Inc's premier distributor in the country, has recently announced the availability of the smartwatch at two of its main locations—Greenbelt 3 (its flagship store) in Makati City and Trinoma Mall in Quezon City.
ADVERTISEMENT - CONTINUE READING BELOW
Apple Watch is in the tech giant's history as its initial foray into the wearable technology. Aside from being a timepiece, the gadget also serves as a health and fitness companion, through its special apps. Furthermore, the smartwatch is also designed to facilitate immediate and intimate ways of connecting. Thus, relevant data and useful features that used to be accessible only through the iPhone and iPad are now just a raise of your wrist away.
"Power Mac Center's customers have long been clamoring for us to carry Apple Watch in our retail locations. Finally, they can get their hands on Apple's most personal device yet," says Princess Laosantos, manager—product management department of the retailer.
The Apple Watch is a simple gadget that most techies could recommend to modern entrepreneurs. Aside from its design, which pairs nicely with the usual business casual getup, it can also aid one's productivity. Here are some of its outstanding features that make it a handy companion a businessman should possess.
ADVERTISEMENT - CONTINUE READING BELOW
Discreet alerts and notifications
When wearing the Apple Watch, there's no excuse anymore for overlooking important messages, emails, or calendar appointments. The smartwatch simply puts notifications on the wearer's wrist. More surprisingly, it does so in a more discreet fashion so that you won't worry that it would buzz loudly with each new email, text message, or calendar alert received.
Through its Taptic Engine, discreet vibrations can be used so there won't be any distraction in case you receive notifications in the middle of an important meeting. The screen also doesn't automatically light up whenever an alert arrives. Through the built-in motion sensor, the display only turns on when it is moved up towards the wearer's face.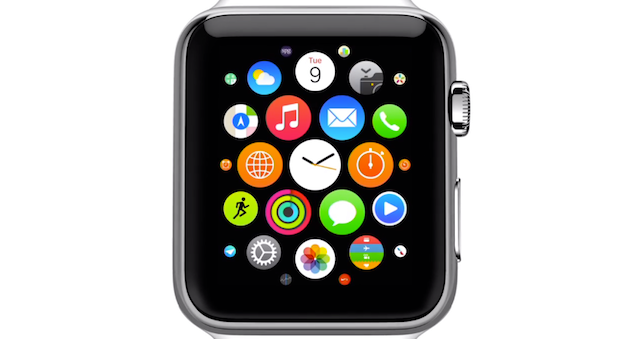 ADVERTISEMENT - CONTINUE READING BELOW
Simple interface
Obviously, the Apple Watch is somehow a shrunken-down version of, of course, the iPhone. As such, there's the familiar Home screen, an app drawer, and a notification tray that shows up upon swiping down from its top screen.
If you swipe up from the screen's bottom, you will access Glances, which consists of cards delivering instant information like the weather forecast and stock updates. There's even a Glance that enables pinging your iPhone, a feature that will prove to be helpful in case you misplace your smartphone. When you do so, the iPhone will emit a noticeable sound for you to easily find it.
Voice command prompt
When you say, "Hey, Siri," you would activate the voice command prompt, which is a way to input text into the device. You just have to dictate your message and the Apple Watch would take care of the rest. Thus, you can do so much just by talking to your smartwatch. But just a reminder that this feature may also have its glitches because there are logical limitations to its voice recognition software.
ADVERTISEMENT - CONTINUE READING BELOW
Scheduling tasks
The Apple Watch can keep your workday right on track as it provides ways to manage calendar and make appointments without using your iPhone. Just tap the calendar icon and you'll instantly view your monthly calendar of events and appointments. To create an appointment, just use the voice command prompt.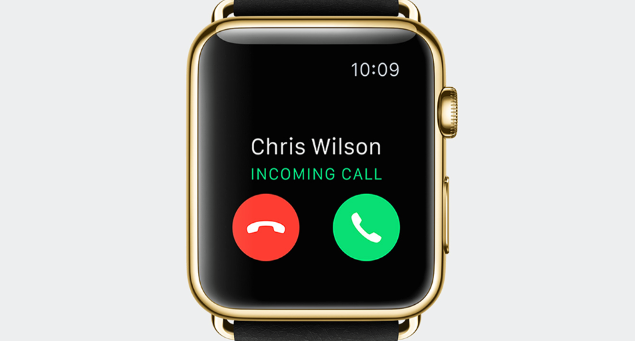 ADVERTISEMENT - CONTINUE READING BELOW
As a speakerphone
Unlike most other smartphones from other brands, the Apple Watch facilitates taking of calls using its built-in microphone and speaker. A phone call can be picked up in just one tap. And yes, you can command Siri to create outgoing calls for you.
Navigation
Siri can even find places for you. If you need to access directions going to a business meeting venue, just ask Siri to navigate for you. It can find local addresses in just a few seconds.
Useful apps
As expected, the apps make the difference in the Apple Watch. It offers over 3,500 options to choose from, which include tens of productivity and business apps. Among the most popular so far are Evernote (allows you to dictate quick notes in just a tap), App in the Air (provides updates on your business flights), and PowerPoint Remote (facilitates control of Microsoft's presentation software).