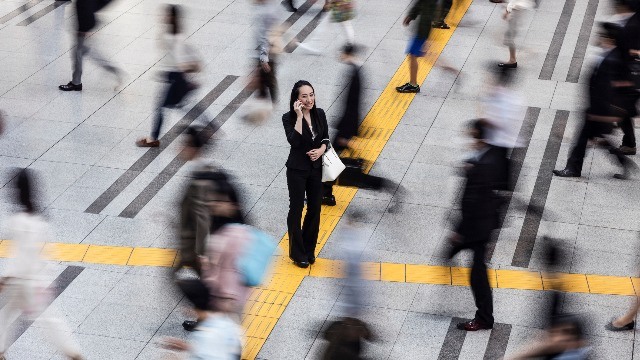 Newcomers in retail, personal services, and food businesses usually encounter challenges in establishing their identity. You may think that your ideas have already been put into action by others; even if this is true, don't be discouraged. Keep in mind: no two businesses are the same. Yes, businesses will have the same goals, strategies, and target market but they differ from each other when it comes to "personality".

As a business owner, you have your own personality, passion, and beliefs – and you can build your business' identity from it. Here are some steps on how you can construct a tailored identity for your business:

Align your business' identity with the things you are passionate about
Your passion and professional beliefs are these things separate you from others – use them to build a distinct business identity. But how? With the help of your phone and flexible postpaid plan. For example, if you're passionate about quality customer service, capitalize on it by utilizing your postpaid phone to communicate with your clients, ensuring that they receive the best customer experience. If you're specific when it comes to managing your people, then you should consider wholesale purchase of phones and plans for your staff so you can easily communicate with them even if you're always on the go. You can keep tabs on all aspects of your business with the help of your phone.

Do the things that are close to your heart
This sounds like a cliché but it makes sense: do what you love to do. Remember when you were still thinking about a business to establish, and one of your friends told you to do what you love to do? It's all about re-discovering the things you love and using them for your business' advantage. Let's say you are passionate about photography; you can use this hobby to market your business' products and services. Owners of retail, personal services, and food businesses, for example, can post the photos of their products, OOTD, travel experiences, food trips, and even witty memes on their social media pages to engage more customers. No matter what your hobbies and interests are, a good phone and even more reliable postpaid plan with big allocation and rollable mobile data are a must for your business.

Further improve your business' identity by being more flexible
If you're too stiff – not willing to change and improve, your business will surely be outclassed by competitors. Improve the way you manage your business but don't change to become a person that you're not. Be like a willow tree: elegant as it sways with the wind – flexible, but its roots are deeply attached to the soil. Be more flexible by integrating new methods that will enhance business growth and success. One of the best ways to do this is by having the proper tools of the trade that can make business management straightforward and uncomplicated: dependable phone and flexible postpaid plan. If don't have these tools yet, then it is the best time to get them – they will serve as an investment for your growing business.

Flexibility is what you need to improve your business' identity. This is what Globe myBusiness' ThePLAN is all about – providing starting entrepreneurs the flexibility they need to manage their businesses. With flexible postpaid plans geared toward solving the common problems faced by business newcomers, such as people management, online marketing, and client retention, ThePLAN is the perfect partner. Starting at P599, business owners can get bigger data allocation, wholesale perks and discounts, rollable mobile data, plan booster options – these are some of ThePLAN's features that can surely help you in managing your business. Build a plan that will suit your business' needs by visiting Globe myBusiness' website today.