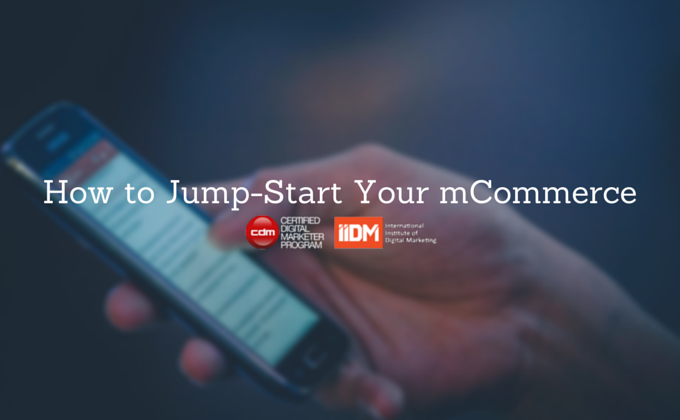 "Mobile-first will no longer be a visionary call. It is the emerging reality in digital commerce" says Orlanda B. Vea, Chief Wireless Advisor of Smart Communications, Inc. in his keynote speech at 2014's Digital Commerce Summit.

"Already, we are seeing some online stores generating more than 50% of their sales from smartphones tablets. mCommerce will soon dominate electronic commerce here [Philippines] and globally" he adds.

With its growing demand and business opportunities, incorporating mobile into your commerce strategy is essential. Here are 5 ways to jumpstart your mCommerce strategy:
ADVERTISEMENT - CONTINUE READING BELOW

Focus on a mobile-responsive Website
In a recent survey conducted by Google, 61% of consumers confessed if a site wasn't mobile-friendly, they would opt to make a purchase elsewhere while 67% would indeed make a purchase in mobile-friendly Websites.

In yesteryears, it was sufficient to simply have a Website; plain and simple would work but today, mobile-responsiveness is a must.

Quick tip: Mobile searches are purposive and direct as opposed to desktop browsing. Publish relevant information that's quick and clear for consumers to grasp.

Pay attention to user experience (UX)
Mobile-responsiveness is one story and user experience is another.

"Usability is the single most important factor for mobile commerce. Imagine a consumer wanting to purchase on your site but being confronted with long forms to fill out" says TradeDoubler Regional Director, Dan Cohen.

Quick tip: Keep a close eye on data analytics. Use tools like Google Analytics to track which devices your consumers are using to navigate through your Website. Each device has its own specifications and resolution advertisers and marketers must take into account. mCommerce isn't a one-size fits all strategy.
ADVERTISEMENT - CONTINUE READING BELOW

Think of your m-Payment process
This is your point-of-sale moment. John Owens, a microfinance expert says mCommerce reaches those who are unbanked (people with no bank accounts) to rural areas where ATMs and physical branches are not feasible to construct. However, apart from offline payment methods; online payment security is crucial.

Quick tip: Design payment methods that are easy to use and flexible for consumers. A great example is Lazada's cash-on-delivery option.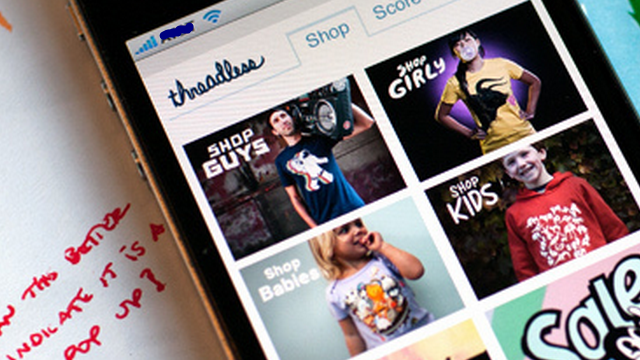 ADVERTISEMENT - CONTINUE READING BELOW
Never forget—omnichannel marketing
Marketing channels must have interdependent strategies. mCommerce doesn't only drive sales on mobile devices but can also bridge the gaps between eCommerce and in-store purchases.

Adidas' partnered with iProspect to determine the value of mobile for in-store purchases. The results:

• 1 out of 5 consumers who clicked the store locator page visited the physical store
• 4% of in-store visit directed by online initiatives made a purchase with an average of $80 per purchase
• A $1 million mobile strategy investment yielded a $1.81 million ROI

Quick tip: Always keep in mind the "brick & mobile" approach. Identify your consumers' touchpoints and which platforms would work best. You could offer online coupons and discount vouchers redeemable on physical stores.

Review your mCommerce checklist
Mobile resolutions impose certain limits marketers don't usually face on desktop sites. Hence, it's important to ensure certain aspects of your mCommerce site, such as; expandable navigations and collapsible menus, allowing consumers to use existing web accounts, rich product images, and the like.

Quick tip: Develop an app-like mCommerce Website.
ADVERTISEMENT - CONTINUE READING BELOW

Remember, every successful mCommerce Website must have a landing page, customer management system, payment system, and delivery system. These mobile elements are explained in depth in the Mobile Marketing Specialist Track of the Certified Digital Marketer Program.
For more inquiries, connect with the Certified Digital Marketer Program at cdm.ph.

ADVERTISEMENT - CONTINUE READING BELOW
Main photo from Flickr (Threadless 365)