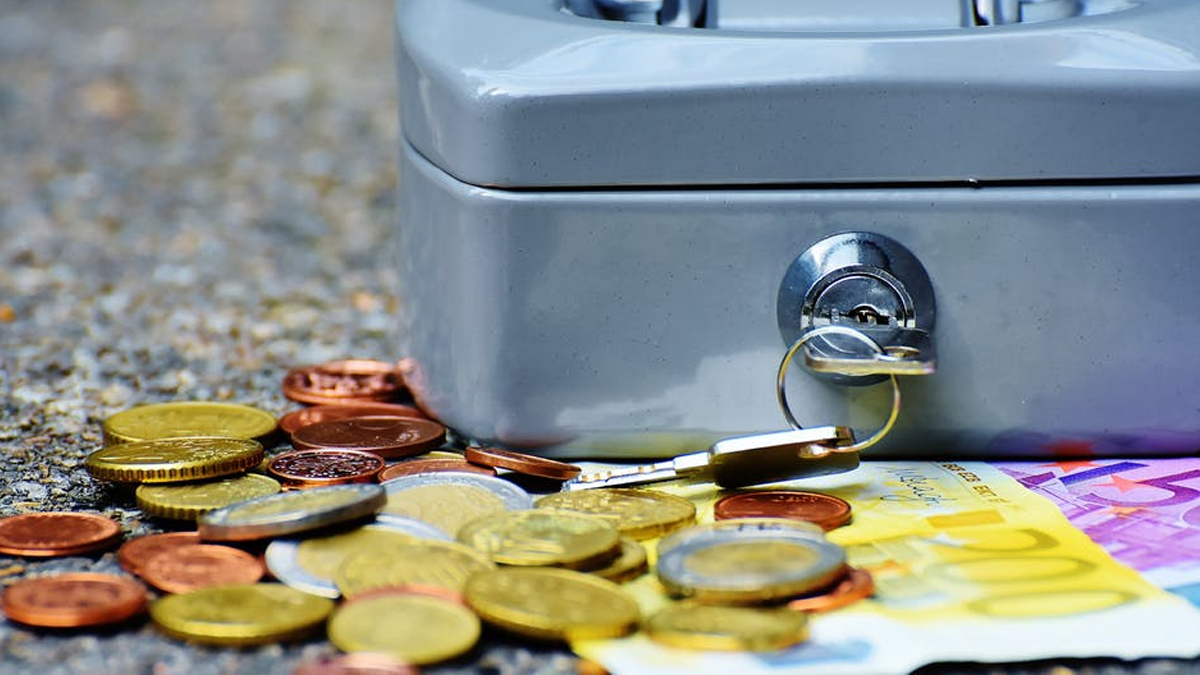 How many times have you promised yourself that you'll start saving? We're guessing you do that every year as part of your New Year's resolutions. And how many times have you failed to keep that promise? We're not judging you, fam (because we're guilty as well). Saving money is really easier said than done. Most of the time, you're so eager to budget and save during the first few weeks, but after a few months of being spend-conscious, the motivation turns to defeat. We feel you.
ADVERTISEMENT - CONTINUE READING BELOW
To help you with your saving woes, we've enlisted the help of a financial expert for some tips on how to start (and stick to) your money-related resolutions.
1) Get into the right mindset
First and foremost, you have to condition your mind by truly believeing that this year will be a time of financial success. "If your mindset is 'I can't save, I have no money,' it's high time to change that," says financial coach Bryan Jay Maningas. "Instead, what you should think is: 'I have enough. I can save. I will save. Kaya ko.' Cliche as it may sound, it all starts from within.
2) Follow this formula
"You should have an exact amount of money that you'll keep every cut-off," Maningas advises. "Madalas ang ginagawa natin ay gagastos muna at kung anong matira, yun daw ang ilalagay sa savings, kaso ang problema walang natitira kaya ang ending: no savings."
ADVERTISEMENT - CONTINUE READING BELOW
To make it easier for you, he suggests that you should keep this formula in mind:
Income - Saving = Expenses
"Kapag natanggap ang sahod unahin nating magtabi para sa savings natin at least 20 percent," he adds. "Kung hindi kaya ang 20 percent, okay lang basta ang importante ma-build mo ang discipline ng pag-iipon using that formula."
3) Classify your needs and wants
If you keep on splurging on unnecessary things, man we have a problem. If you really want to save, you should control yourself and stop buying stuff "just because." Unless you have tons of money to spare, then you're allowed to splurge. But if your goal this year is to be financially stable, set your priorities straight as early as now. "Bago mo bilhin ang isang bagay, make sure na may purpose ito at hindi pang porma lang," he shares. Ouch.
4) Set specific goals
Speaking of financial success, having that as a goal is okay, but it's better to be more specific. Do you want to own a house this year? Get insurance? Invest in stocks? Build emergency funds? It's best to have specific goals and a specific deadline (which you'll strictly follow), so you're motivated to spend less and save more.
ADVERTISEMENT - CONTINUE READING BELOW
5) Act on it
Now that you know the basics, it's time to put everything into action. Here's another formula you must remember:
"Financial Education + Execution = Transformation"
Maningas says: "Kahit anong basa mo ng article, books, manood ng videos at pag-attend ng mga financial literacy seminars pero kung hindi mo naman ina-apply bale wala yan."
6) Reward yourself
We're not telling you to just save fopr nothing. Remember: It's okay to reward yourself once in a while. "Mahirap naman kung puro ipon lang tayo, boring yun. Walang masama bumili ng mga luho basta't siguraduhin lang na 'Kurot' lang ito sa savings mo at hindi ito 'Dakot.'" So when tempted, remember this kurot Principle!
7) Hang with the right people
Now here's one hard part of saving that nobody's talking about: your peers. The people that surround you, in one way or another, affect your spending and saving habits. If your officemates love eating out every lunch time, or your barkada asks you for a beer or two but you don't have the extra moolah, don't be pressured, you can always decline.
ADVERTISEMENT - CONTINUE READING BELOW
"Mahalaga talaga ang environment dahil kung kasama mo ay mga sugarol dadating ang time magiging sugarol ka na rin. Kung kasama mo puro reklamador, dadating ang time reklamador ka na rin," Manigas stresses. "Kahit na gaano ka pa katipid na tao pero kung kasama mo naman ay magagastos na tao, after a few months, baka magastos ka na rin."
We're not saying that you should ditch your friends and find a new barkada. You can always compromise by offering up other tipid suggestions for your next gimik. Or better yet, inspire them to save up by sharing these tips with them!
Bryan Jay Maningas is a Senior Marketing Director, International Trainer, and Financial Coach at International Marketing Group, IMG (International Marketing Group). Visit this page for more money tips and tricks: https://www.facebook.com/officialimg/
*****
This story originally appeared on Fhm.com.ph.
* Minor edits have been made by the Entrepreneur.com.ph editors.
ADVERTISEMENT - CONTINUE READING BELOW