Gone are the days when long lines during sale season, or imminent standstill traffic, stop shoppers from retail therapy. Just as how millennials and baby boomers learned how to tweet, take selfies and post statuses, businesses developed virtual shopping malls, making sure people stay online. It's called e-commerce.
One of the first few companies to offer fuss-free online shopping is Rocket Internet's Zalora. The website offers a wide-ranging selection of retail and apparel, tagging itself as the premier fashion destination in Southeast Asia. A single click gives you an option to pay with convenience either through cash-on-delivery or via credit card. In less than three days, your purchase is right at your doorstep.
Welcome to the world of online shopping.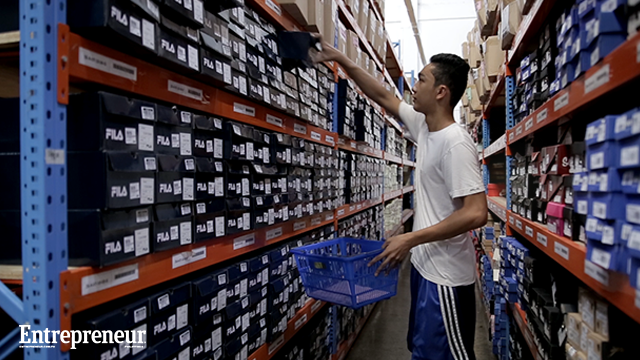 ADVERTISEMENT - CONTINUE READING BELOW
With more than 47 million internet users, Filipinos quickly adapted to the digital lifestyle trend, ranking second in Southeast Asia with most people online, according to Internet World Stats. It's no surprise then when Zalora built a local base in Manila three years ago as part of its effort to become a leading online fashion retailer in the country.
"Filipinos are two things: fashion aware and fast in adapting to new technology. It's a perfect combination for us," Zalora Philippines marketing director Tolian Gjika shared with Entrepreneur Philippines.
Starting with merely 20 employees in a small office space in Makati in 2013, Zalora has since expanded to a 10,000-sqm warehouse in Carmona, Cavite, with an estimated 500-strong company population.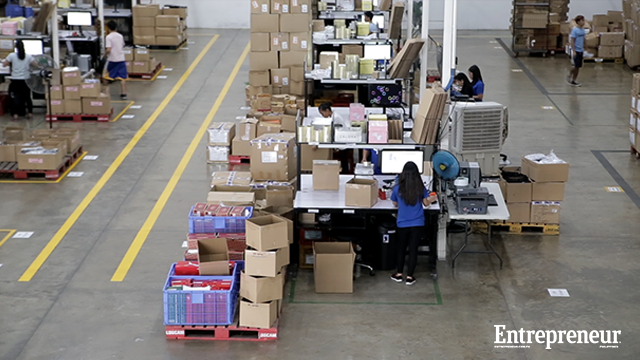 ADVERTISEMENT - CONTINUE READING BELOW
"We have a lot of reasons to be bullish in the Philippines. It's one of the fastest growing economies in Southeast Asia for a reason. A lot of people are getting more high-paying jobs, and internet and smart phone penetration is continuously rising. Generally, e-commerce will grow faster," said Zalora Philippines managing director Constantin Robertz.
The warehouse has a 1.5 million capacity and serves as the central distribution center for all the deliveries across the country. It houses over 750,000 items or more than 500 brands, majority of which are local. On a regular day, the warehouse processes 2,500 item orders, which can go double during peak days like the 11/11 sale or the week before Christmas.
Currently, there are nine other local distribution hubs across the country with three situated in Luzon, and six others distributed in Visayas and Mindanao to cut delivery time.
"This is part of our effort to build trust with our customers. The delivery should be fast, the delivery guy should be accommodating, because we want the customer experience to be friction-less. It has to be effortless and enjoyable," explained Robertz.
ADVERTISEMENT - CONTINUE READING BELOW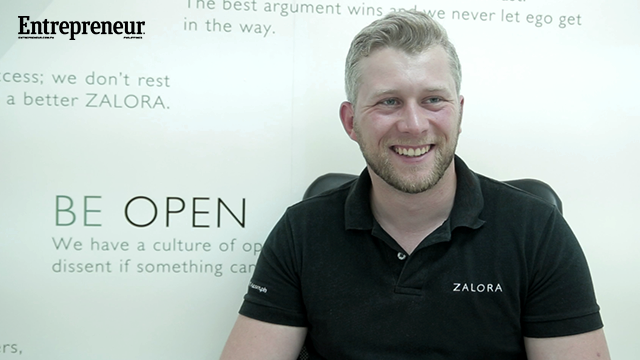 One of the other struggles Zalora continuously encounters is how to lure internet users to online shopping, thus offering "crazy" conditions to customers.
"We offer free returns and refunds, no questions asked, and provide detailed descriptions of our items, a fit visualize to every product, just so we can ensure every customer buys a product they are happy with," said Robertz.
ADVERTISEMENT - CONTINUE READING BELOW
Becoming one of the first to jump on the e-commerce industry in the country, Zalora has a lot to teach emerging start-ups and entrepreneurs in general. Banking on seamless customer service, the brand raises the standards of retail.
As Roberts emphasized, "I think e-commerce is about to level the playing field, how it doesn't matter anymore where you live because you all have the same access to e-commerce."
*****
Elyssa Christine Lopez is Entrepreneur.com.ph's staff writer. Follow her on Twitter @elyssalopz.