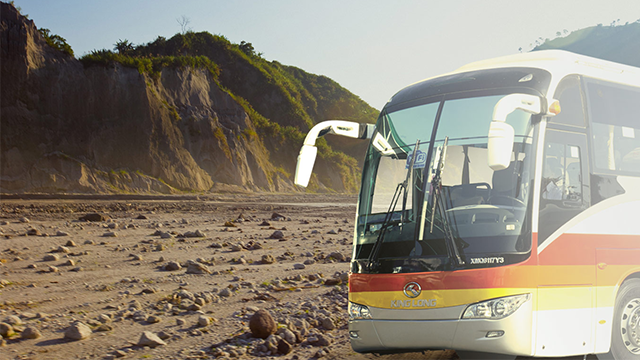 One business that has been plagued for years by political, economic and technological challenges is the local bus transport business. For those who are not well-acquainted with exact figures, buses have been the usual things pointed to as the main causes of traffic in the metro's main thoroughfares. And traffic, unquestionably, no longer needs to be defined for anyone to know what kind of a plague it exactly is.
ADVERTISEMENT - CONTINUE READING BELOW
Transport sector officials and technology experts gathered recently at Novotel Manila, Araneta Center for the launch of the SmartBus project, an array of digital solutions under PLDT SME Nation that aims to equip bus operators with tools to better manage their fleet.
These digital solutions, once adopted by bus companies, are expected to help maximize time spent by bus units on the road, track ticket sales and fuel consumption, as well as guarantee passenger safety and reduce road accidents. Ultimately, the goal is to immediately help bus companies cope with operational challenges caused by infrastructure and regulatory problems.
We listed down three key issues discussed during the product launch. How gravely affected are you as a business owner or commuter?
We actually have fewer buses than needed.
A long-time moratorium on franchises for buses has caused a major shortage in well-functioning bus units, eventually forcing those who can afford to buy cars for their transport needs. According to Alex Yague, executive director of the Provincial Bus Operators Association of the Philippines, moratorium on franchises for buses has been in existence "since 1991 to be exact" and this has ironically led to the increased volume of cars on the roads.
ADVERTISEMENT - CONTINUE READING BELOW
Citing the case of Baguio which has only around 200 franchises, Yague pointed out that during the celebration of the Panagbenga Festival every February, at least 1000 buses must be deployed to transport tourists efficiently; otherwise, expect 10,000 cars to drive up to the place, along with the heavy traffic it can cause.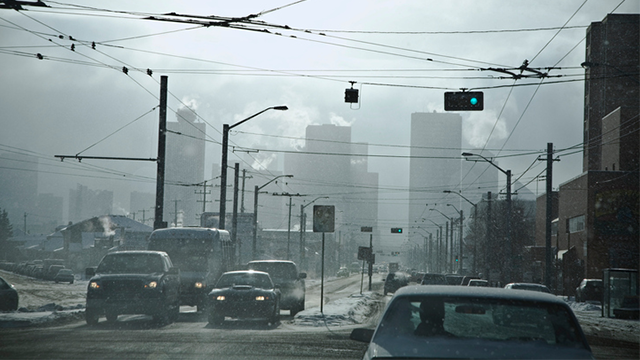 ADVERTISEMENT - CONTINUE READING BELOW
Digital solutions can help bus operators improve services.
Yague said that bus operators can cope better with traffic and other operational problems if they are able to determine the number of people traveling from one point to another at specific times, and identify peak times for southbound and northbound routes.
Managing the problems with digital solutions may be the next best thing, he said, because "you cannot add roads anymore in Metro Manila. Dami mo i-didisplace na tao."
According to PLDT SME Nation, its SmartBus project can address those exact deployment and monitoring needs of operators, along with other issues on safety and efficiency. SmartBus can be availed of in varying packages, depending on the operator's preferences.
What appears to be the most loaded solution in the package is called the Smart Tracker, which is basically a solution for location monitoring. Once installed, this enables the bus unit's head office to receive alarms through SMS, email or web alerts when the bus overspeeds. It also has an idling alert, an anti-pilferage feature to let operators monitor fuel consumption through distance traveled, and alerts triggered when the bus goes beyond a defined geozone. Overall, this solution claims to be able to give real time traffic conditions for the bus route.
ADVERTISEMENT - CONTINUE READING BELOW
Another solution is called the Smart Cam, which addresses passenger safety concerns by functioning as the bus company's remote surveillance. This smart camera can also be installed near the bus' fuel source to prevent gas pilferage.
For managing and monitoring passenger admission and ticket sales in real time from the head office, the Smart e-Ticketing was developed. This solution allows travel fare to be accurately computed and printed out for the passenger, as the ticketing transaction gets directly transmitted to the bus operator.
Bus operators who want to avail of leveled up solutions can install the Smart Biz LTE in their buses, which can connect up to 45 devices simultaneously at LTE speed; or apply for the Smart Fleet, a cloud-based system that can perform vehicle management operations like maintenance, dispatching, cashiering and reporting.
It's cost versus figures.
A bus operator's total investment for an all-in-one package would be Php 3,500 for every bus, monthly. When asked if this cost would be passed on to bus passengers, Yague assured that fare regulations, first and foremost, would definitely prevent such from happening. Bus fares are fixed and cannot just be hiked up by any operator who has installed the SmartBus solutions in his bus units. Yague added that instead of being threatened, bus passengers should instead look forward to bus operators competing to offer better services, already given the digital solutions within reach.
ADVERTISEMENT - CONTINUE READING BELOW
There are currently 33,000 buses operating nationwide, operated by 433 bus companies. By 2030, the commuting public dependent on bus transportation will have already reached 77 percent.
According to the Land Transportation Franchising and Regulatory Board, there is a 28 percent increase in road accidents every year, most of which are caused by tailgating or miscalculations.
Based on figures reported by PLDT SME Nation, a commuter can lose up to four hours to traffic every day, amounting to Php 79.5 million worth of man hours lost.
Since the figures are alarming, the question of why the government has not availed of the solutions for national deployment was raised. To this, CEO and founder of Green Frog Hybrid Bus Company Philip Apostol said that "there is a tech limit to offering it to the government." He explains, "It is hard to track thousands of buses nationwide. It will require a huge hub or data center. That's why [the] monitoring functions of the tech is addressed for the operators."
ADVERTISEMENT - CONTINUE READING BELOW
Apostol's Green Frog has been one of the first users of the solutions, along with the premium airport bus service UBE Express, and other huge local bus operators that include Victory Liner, Genesis and ES Transport.
*****
Jen Balboa is the managing editor of Entrepreneur Philippines. She loves the road, and reading while in traffic.