Newly minted graduates must make difficult decisions and navigate problems their parents and grandparents never anticipated. But they have more opportunities to do great things than any class or generation in history. To help new grads rise to their challenges and responsibilities, these accomplished leaders donned regalia and reflected on what it takes to realize one's full potential in the world today.
ADVERTISEMENT - CONTINUE READING BELOW
1. Sheryl Sandberg
Title/Company: Chief operating officer at Facebook, author of Lean In
Commencement: University of California at Berkeley
Lesson: Be resilient in the face of adversity.
Quote: "When the challenges come, I hope you remember that anchored deep within you is the ability to learn and grow. You are not born with a fixed amount of resilience. Like a muscle, you can build it up, draw on it when you need it. In that process you will figure out who you really are—and you just might become the very best version of yourself." (Read the full transcript of Sandberg's speech here.)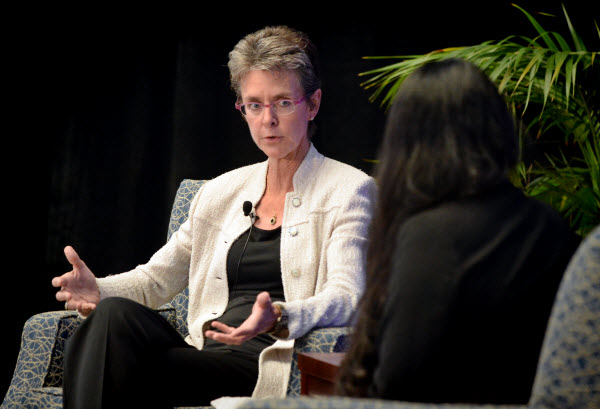 ADVERTISEMENT - CONTINUE READING BELOW
2. Beth Brooke-Marciniak
Title/Company: Global vice chair, public policy at EY
Commencement: Babson College
Lesson: Negotiate a better world for all.
Quote: "You've learned here at Babson, it's very clear, to experiment, to do things differently, to rethink how you will respond to the disruptive forces that challenge our society today. And you're fired up to run very fast, ahead of that accelerating pace of change today. But I urge you to slow it down. Slow it down and pay attention to the disappearing art of diplomacy."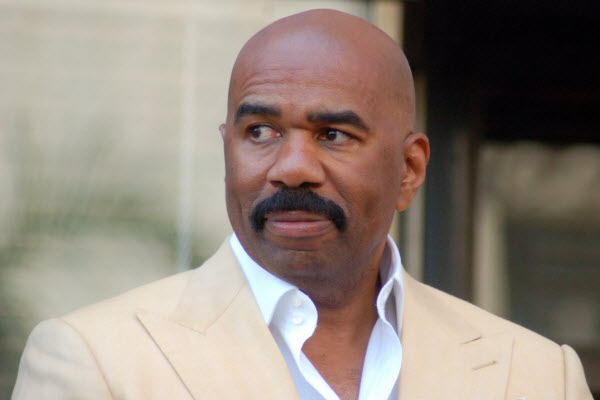 ADVERTISEMENT - CONTINUE READING BELOW
3. Steve Harvey
Title/Company: Comedian/TV personality
Commencement: Alabama State University
Lesson: Success isn't everything.
Quote: "There is a difference between success and greatness. You got your degree; that's successful. So far, this has been about yourself … but great people change other people's lives. Great people put other people's needs in front of theirs. Great people go back to their communities and change lives. We need somebody from ASU to go out of here and be great—to be a life-changer."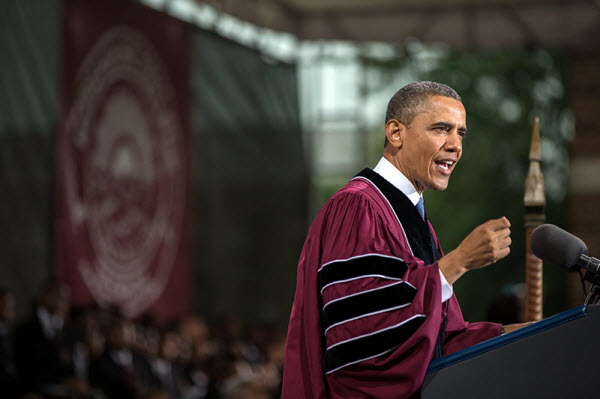 ADVERTISEMENT - CONTINUE READING BELOW
4. Barack Obama
Title/Company: President of the United States
Commencement: Howard University
Lesson: Act on your passion.
Quote: "You have to go through life with more than just passion for change; you need a strategy. I'll repeat that. I want you to have passion, but you have to have a strategy. Not just awareness, but action. Not just hashtags, but votes."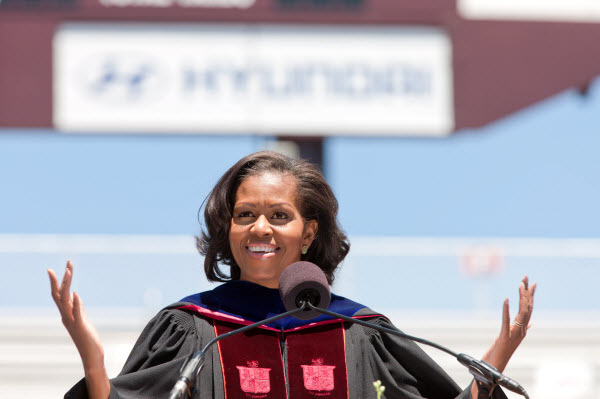 ADVERTISEMENT - CONTINUE READING BELOW
5. Michelle Obama
Title/Company: First Lady of the United States
Commencement: Jackson State University
Lesson: Leave a legacy.
Quote: "Remember that decades from now, someone will be standing here where I'm standing today and they will be telling that new class of graduates about all of you. So we're counting on you to live lives worthy of retelling, lives that will inspire our next generation to keep walking that path to righteousness and doing the work to fulfill that dream."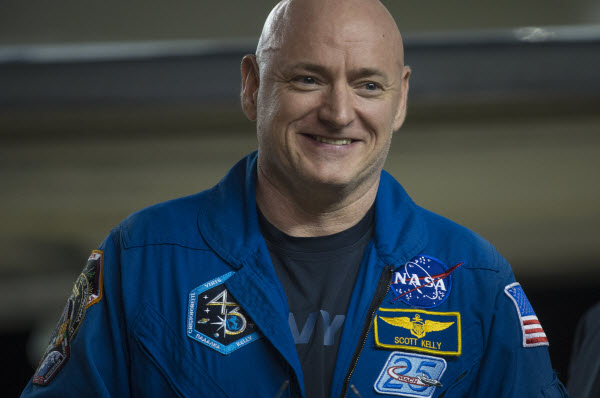 ADVERTISEMENT - CONTINUE READING BELOW
6. Scott Kelly
Title/Company: Retired NASA astronaut who has spent 520 total days in space
Commencement: University of Houston
Lesson: Focus on the task at hand.
Quote: "In those moments when you're doing something that could be life-changing, whether it's in space, or in your career, you need to constantly remind yourselves that there is nothing more important than what you're doing right now."
ADVERTISEMENT - CONTINUE READING BELOW
7. Wayne Chang
Title/Company: Director of product strategy at Twitter; entrepreneur and angel investor
Commencement: University of Massachusetts at Amherst
Lesson: Don't let others define your path.
Quote: "Don't let other people box you into their system of rules. They will tend to produce mediocre results for you. Make your own rules, hack the system and change the world."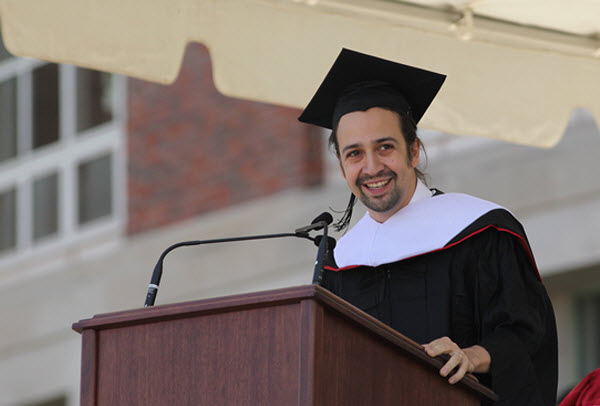 ADVERTISEMENT - CONTINUE READING BELOW
8. Lin-Manuel Miranda
Title/Company: Creator and star of Broadway musicals In the Heightsand Hamilton
Commencement: University of Pennsylvania
Lesson: Think in terms of your stories.
Quote: "The stories we tell vs. the stories we leave out will reverberate across the rest of your life. … My dear terrified graduates, you are about to enter the most uncertain and thrilling period of your lives. The stories you are about to live are the ones you will be telling your children, and grandchildren and therapists."
***** 
Copyright © 2016 Entrepreneur Media, Inc. All rights reserved.
This article originally appeared on Entrepreneur.com. Minor edits have been done by the Entrepreneur.com.ph editors.
Photos from Official White House (Pete Souza), www.unc.edu, NASA, WEF, University of Massachusetts