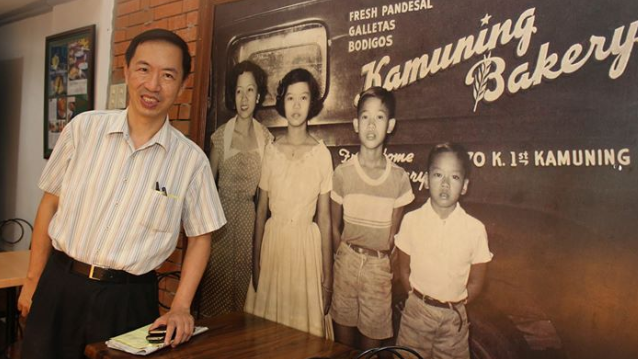 Kamuning Bakery's new owner, award-winning journalist and realtor, Wilson Lee Flores loves to eat cakes and breads and thought of opening a bakery one day.  
It was serendipity that he met 70-plus year old Ted Javier in an Ateneo de Manila school speaking engagement in 2013. Ted asked Wilson to help sell their family's  old Quezon City property. The property turned out to be where Kamuning Bakery is located.  The rest was history. 
ADVERTISEMENT - CONTINUE READING BELOW
Question: You are known to be in real estate. How did you get into the bakery business?
Answer: I started out in real estate sales due to lack of capital, I'm now still in the real estate business both as a licensed broker and now also as realty investor. Yes, it was through a December 2013 real estate deal that I had fortuitously entered into the bakery business. I acquired Kamuning Bakery because I bought the land where it's been located since 1939, and I just decided to resuscitate or revive this old business. 
Q2: Artisanal and pugon-style bakery business is not easy to run, why did you want to revive Kamuning Bakery? 
A: Apart from  my great love of foods and pastries (I can eat 10 times a day, serious!), I have a passion for history and culture, too. I am also an incorrigible optimist who loves challenges. 
It was years ago, when I was an Ateneo college student, when I first read about this Kamuning Bakery from the newspaper columns and books of the late top food critic Dr. Doreen G. Fernandez, who was also moderator of our "Guidon" college newspaper where I was managing editor and columnist. I recall she even wrote about the late President Cory C. Aquino as one of the regular customers. I had looked for this bakery to buy its good traditional breads. 
ADVERTISEMENT - CONTINUE READING BELOW
After being approached to sell this property, I went back to study what had happened to Kamuning Bakery years after the death of its founder. I realized that it had become a smaller operation, with its spaces leased out to a printing press and to a dental clinic, while the back areas became boarding houses for some families and laborers. The bedrooms on the second floor where also leased out to boarders.  
I discovered that the bakery was so old-fashioned, its two "pugon" or wood-fired brick ovens were so antiquated in baking processes, the founder's kids and grandkids thought that business was no longer commercially viable and competitive.
The bakery was losing money, had very miniscule daily sales, and it only barely earned money due to the various spaces rented out to others. Only one pugon oven was in use and there were only two bakers left. I was also shocked to see a mountain of unsold breads on top of the two pugon ovens.  
ADVERTISEMENT - CONTINUE READING BELOW
In December 2013, I made an offer to buy Kamuning Bakery as a real estate deal, telling the seller that not only will I not close the old bakery, but I plan to revive it. The seller didn't tell me that he was surprised and so happy to hear what I said, he went to his mom's tomb at Manila Memorial Park to tell her this news. 
​
Later on, the seller's eldest sister also visited me and inquired why I was planning to revive such a difficult business. I explained to her what I told his younger brother: First, I love foods, especially the traditional way of producing such as pugon or wood-fired brick oven baking.  Second, I love history with a passion, and I believe that this first bakery in Quezon City is worth saving, that societies do not only remember history through history books and museums, but by the way we prepare and eat our foods, too. 
ADVERTISEMENT - CONTINUE READING BELOW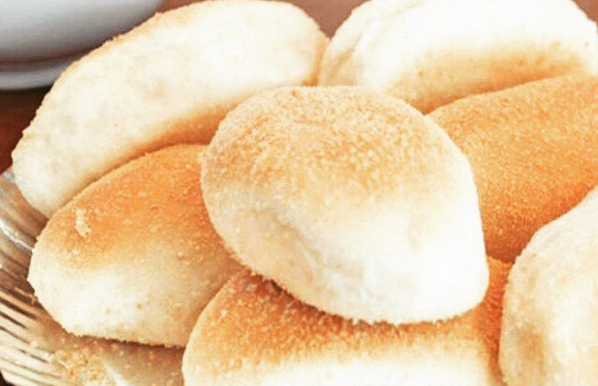 Q3: Kamuning Bakery has been in Quezon City for a long time. Can you share what it is known for?
A: Kamuning Bakery started in late 1939, the same year as the creation of Quezon City. It is not only known for its rich history and tradition of excellent baking; it uses two pugon ovens to bake old-fashioned, artisanal, and no-preservatives bread, cakes, and biscuits.  
ADVERTISEMENT - CONTINUE READING BELOW
Among the bestsellers include the "Pan de Suelo" bread which is so unique I had it immediately registered with the Intellectual Property Office (IPO). It has many delightful traditional Filipino pastries, some no longer seen in other bakeries. 
This bakery is also known for its numerous interesting clientele from all walks of life, from presidents of the republic; intellectuals and activists like the late Dean Armando Malay and the late publisher Chino Roces; many showbiz celebrities of different generations; literary legends like national artists for literature Nick Joaquin and Virgilio Almario, multi-awarded novelist Prof. Butch Dalisay and poet Pete Lacaba; musicians from national artist for music Levi Celerio to rock icons like Pepe Smith and Mike Hanopol; artists like painter Danny Dalena to sculptor Jerry Araos;  etc.
The first suki or loyal customer of Kamuning Bakery was the pre-war newspaper tycoon and President Manuel Quezon's ally Don Alejandro Roces. It was he who invited the founders of Kamuning Bakery to establish this business in the new Quezon City, and he helped arranged for the sale of government land at 15 centavos per square meter with long deferred payment terms.
ADVERTISEMENT - CONTINUE READING BELOW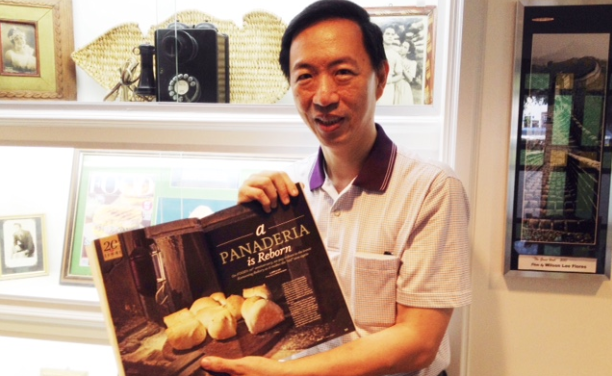 Q4: What have you done to grow the business since becoming the new owner of Kamuning Bakery?
A: Although it was sad that Kamuning Bakery's operation had gone down and was scaled down through the years, and a lot of people have already forgotten it, I saw potential in its past, in its unique pugon ovens which the former owners might have thought were problematic and inefficient in this modern era of LPG or gas oven and electric oven baking.  
ADVERTISEMENT - CONTINUE READING BELOW
When I acquired Kamuning Bakery in December 2013, I allowed operations to continue past the Christmas holidays and I just observed. In January 2014, despite the low sales volume and lethargic operation, I announced a token across-the-board salary increase for all employees, in order for them not to be shocked or resent my coming as new owner who wanted increase of sales. I only took over management and started reviving it after the New Year holidays. Some of the things I did to revive this old forgotten business, listed below not in order: 
First, I revived it by physically rehabilitating, repainting, and repairing the old structure without changing its original design and materials. I cleaned up the old kitchen area and repaired the two pugon ovens. 
Second, I documented all the products and processes, also researched in old books and via interviews of old bakers about the many old products they no longer baked and revived them. 
ADVERTISEMENT - CONTINUE READING BELOW
Third, I added more sales personnel and more young bakers to train under the old master bakers. Our old bakers are so gifted, they never studied in fancy culinary schools but have learned to pugon bake all kinds of traditional as well as modern pastries. 
Fourth, I changed the system of inventory, purchasing, finance, controls, etc., using my existing staff in my real estate business as back support staff also.  Instead of small purchases, I did bulk purchases to negotiate lower prices, such as in purchasing flour. I also built a new warehouse for flour and other stocks. 
Fifth, I added free WiFi, a new POS system, even a credit card facility (after an old lady from Ayala Alabang in Muntinlupa City complained to me personally why she couldn't use her credit card for her many purchases, thus Kamuning Bakery became, perhaps, the first neighborhood "panaderia" to offer credit card convenience!). 
ADVERTISEMENT - CONTINUE READING BELOW
Sixth, I used the social media—my personal accounts "Wilson Lee Flores" on Facebook, Instagram, and Twitter—to share photos and information about my takeover and revival of Kamuning Bakery, most especially to share pictures of the various products we offer. I also used the social media to tell people we needed firewood from trimmings of trees or fallen tree parts. 
​
Seventh, I improved the packaging of all food products for the sake of hygiene, better quality, convenience, good health standards, and aesthetic look.
Eighth, it took me over a year to convince the various lease tenants of commercial spaces and back areas to vacate, so that I could further physically rehabilitate the whole structure and to restore the old café. I was only able to re-open the old café on March 20, 2015, which sold numerous all-day breakfast meals, including sandwiches and breads from the bakery.
 ​
Ninth, I not only revived various traditional cakes Kamuning Bakery no longer baked such as sans rival cake, old-style carrot cake, or custard cake, etc., I also encouraged the old bakers to innovate by coming out with many delightful modern-style cakes of all kinds. We also now bake birthday cakes, wedding cakes, and others.  
ADVERTISEMENT - CONTINUE READING BELOW
​Tenth, I have also encouraged customers to make the historical and iconic Kamuning Bakery Café into a venue for celebrations and events, also for art and culture events. I've also started the non-partisan and issues-focused "Pandesal Forum" at Kamuning Bakery Café, where leaders in national politics and other fields can dialogue with the media and intellectuals. This informal and lively forum is inspired by the centuries-old "tertulia" tradition of the Iberian Peninsula and Latin America.
Eleventh, I boosted bulk order sales by customers, also delivery sales.
Twelfth,  it is really more blessed to give. I prioritized giving to charities, whether for orphans, urban poor or social, cultural and other causes since the start, even before Kamuning Bakery Cafe's sales increased. I strongly believe in espousing dynamic capitalism with a social conscience. 
Q5: Why prioritize charities, when you were still reviving the business? 
A: I am not a religious person, but I believe in the Christian teaching of sharing, like the Bible story of a kid's sharing five loaves of bread and two fishes becoming multiplied to miraculously feed 10,000 people. It is also part of traditional Chinese culture to do philanthropy.  
ADVERTISEMENT - CONTINUE READING BELOW
To mark the 75th anniversary of this business last year, instead of holding a big party, I asked our team to focus our energies and resources on two things: first, donating in cash or kind to a total of 75 charity or civic causes for the whole year 2014; second, the celebration of the first ever "World Pandesal Day" on October 16 this year by our giving away free 30,000 pieces of pugon-baked pandesal breads, plus free chocolate drinks, free shampoos, free soaps, etc. to urban poor people in Quezon City and public school kids near the bakery café, etc.  
This "World Pandesal Day" was graced by Senator Sonny Angara, GMA Network, Inc. chairman and chief executive officer Atty. Felipe Gozon, and actor Dingdong Dantes of the National Youth Commission. On that day, we also presented the biggest ever pugon-baked pandesal bread to 12 public school teacher representatives. It is our way not just of honoring the great teachers of our society, but also strengthening our ties with our neighboring public schools. Why October 16? It's the annual World Food Day, also World Bread Day.
ADVERTISEMENT - CONTINUE READING BELOW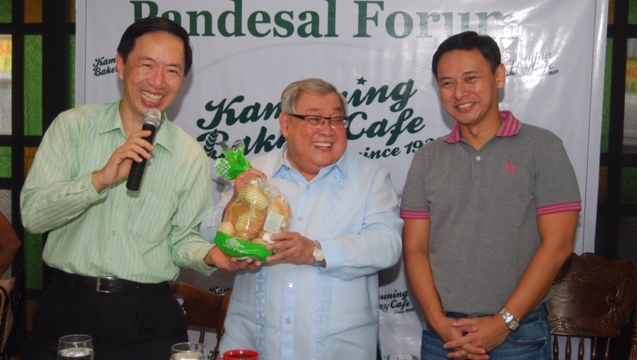 Q6: What has been the impact to revenue and profit so far of your initiatives? 
A: When I reached one and a half years since I took over Kamuning Bakery, I sat down to make rough calculations and estimated that our daily sales volume increased 2,300%. This good result is partly due to our having to start from an extremely low base. 
ADVERTISEMENT - CONTINUE READING BELOW

Q7: What other things do you plan to change in the business and why? 
A: Now that Kamuning Bakery and the next door Kamuning Bakery Café are quite stable after their period of revival, I plan to look at branching out in order to serve more customers who have to come all the way from other parts of Metro Manila to buy our products. 
In order to cope with our increased sales volume, I plan to acquire new equipment to upgrade the volume of our production, but still retaining the two antique pugon ovens.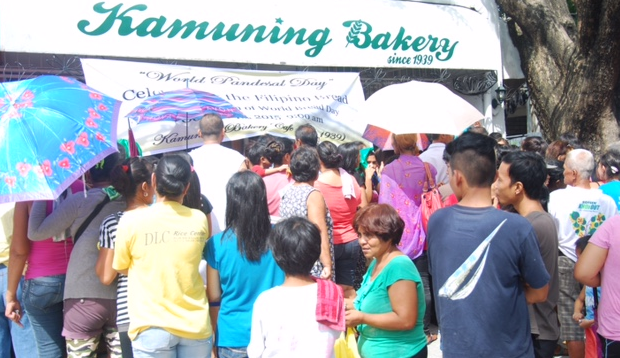 ADVERTISEMENT - CONTINUE READING BELOW
Q8: What is your vision for Kamuning Bakery? What do you want it to stand for?
A: First, my vision for Kamuning Bakery Café is to make it a showcase of Philippine baking tradition and excellence, at par or hopefully even better than its counterparts in the West or other parts of Asia. Nowadays, it has become a fad in the Philippines to import foreign bakery, café, or restaurant brands and concepts. I am not against this trend, but I would like Kamuning Bakery Café to be as good as these foreign brands in goodwill, excellence, authenticity, consistency, and old-fashioned good taste.
Second, I envision to operate Kamuning Bakery Café as a profitable social enterprise, by ploughing back its profits into unique, meaningful and even activist socio-civic and cultural endeavors championing social justice, education, health, arts, culture, and even spirituality.
I am not in business to become materially rich, because I prefer and enjoy a simple, Spartan lifestyle. I am in business for the adventure, the challenges, the creativity it requires. 
ADVERTISEMENT - CONTINUE READING BELOW
For complete transcript as well as interviews with other thoughtleaders, please log on to www.josiahgo.com.
*****
JOSIAH GO is the chairman of Day 8 Business Academy for SMEs and Waters Philippines.