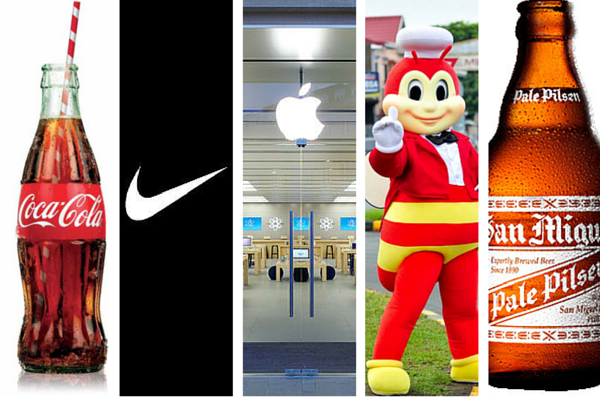 There are successful brands, there are dominant brands, and then there are iconic brands.
A successful brand is one that is profitable and growing, and a dominant one has cornered the lion's share of the market. But an iconic brand has transcended those distinctions: Bigger than even the product or utility they offer, an iconic brand has become an instantly recognizable cultural phenomenon.
ADVERTISEMENT - CONTINUE READING BELOW
Think of Coca-Cola, Apple, Google, Rolex, Nike, and Disney; locally, there are brands like Bench, Jack n' Jill, San Miguel Beer, Jollibee—each one has not just captured the market share but also mind share, or a share in public awareness.
Douglas Holt, author of How Brands Become Icons, speaks of how iconic brands tell a special kind of story—a myth—and become a representation of cultural values reinforced via advertising and promotions, distribution, and even customer service.
Related: What are the most authentic brands in the world?
"Consumers come to perceive the myth as embodied in the product. So they buy the product to consume the myth and to forge a relationship with the author: the brand," he explainedin his article, "What Becomes an Icon Most?" for the Harvard Business Review.
Holt speaks of how Nike's customers tap into the brand's myth of individual achievement through perseverance—inherent in its slogan of "Just Do It." Or how Apple's customers in the 1990s bit into the brand's myth of "rebellious, creative, libertarian values at work in a new economy." Even the death of Steve Jobs, and the ongoing smartphone wars, has not erased the goodwill Apple has earned through the years.
ADVERTISEMENT - CONTINUE READING BELOW
Iconic brands are relevant, or at the very least cannot be ignored. And yes, it takes time for a brand to become iconic, as sustainability has become a lot tougher—one only has to look back at the experiences of some of our existing and fallen icons.
"There's a vulnerable market leader, there's a strong market leader, there's a dominant market leader, and a formidable market leader," said marketing research analyst Eduardo "Ned" Roberto, who has served as consultant for Procter & Gamble, Unilever, Citibank, Pfizer, Nestlé, AC Nielsen, among others.
"Once you reach that formidable market leadership, you are iconic. You continue to increase your market share and dominate the segment or the category that you are in," he added.
It's easier said than done, because there will be challengers at every corner. "The barrier to imitation is almost zero," observed Roberto. "The imitators come in and will be able to match you, and sometimes a few of them will even excel you."
ADVERTISEMENT - CONTINUE READING BELOW
Every founder wants his brand to be iconic, more than just a convenience or an option, but a crucial part of the target consumer's identity and lifestyle. Every brand works to become a market leader, a dominant one, even a formidable one.
The question is: How?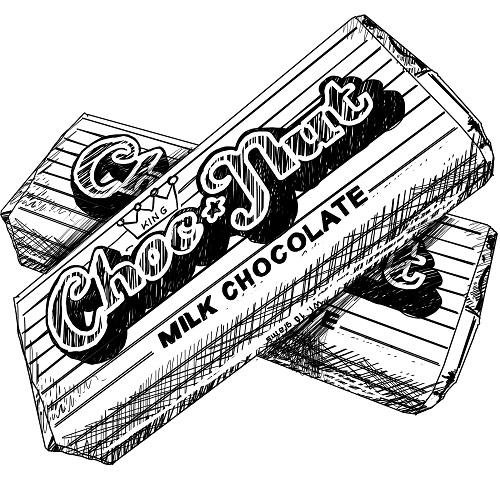 Lesson 1: Be the first, if not the only
ADVERTISEMENT - CONTINUE READING BELOW
 Choc Nut
Many brands inch their way to the top by cultivating something new; but then the copycats close in. However, as the prime mover, you have a distinct advantage, with very little competition at the onset.
Such was the case with the brand Choc Nut, self-styled "peanut milk chocolate," manufactured by Annie's Sweets Manufacturing& Packaging Corporation. It was the first of its kind and therefore different from any number of pure chocolate or pure peanut sweets. The crumbly, almost coarse powdery texture and distinct taste so characterizes Choc Nut that it remains the go-to brand in its category.
"Choc Nut through the years has been practically the only such 'chocolate,' but really peanut powder, in the country," said Ernesto Gatchalian, former president of J. Walter Thompson and Campaigns & Grey, and now managing director of J. Romero & Associates. "What you may call truer chocolate brands—like Ricoa and Serg's in the past—have not really eaten into the brand of Choc Nut. They were operating in different markets, so they were still the only game in town."
ADVERTISEMENT - CONTINUE READING BELOW
Gatchalian said that even when variations on the same product type came out, Choc Nut remained top of mind because of its prime mover status, which few brands today can claim. "Kids in grade school became enamored of it, [since] it's probably the only thing they could afford, and its simplicity appeals to people," said Gatchalian. "It's doing very good business in the US, among people who grew up on Choc Nut."
Roberto said becoming iconic means finding your niche. "Iconic brands occupy not the entire market, but the segment, so the secret is in finding a segment that has a clear need for the brand; once you have that, and you're the only one who continues to satisfy that segment, you will be its brand," he said.
Brand supremacy
Jez Frampton, CEO of brand consultancy firm Interbrand, said that to lead, brands need to approach today's marketplace differently:
ADVERTISEMENT - CONTINUE READING BELOW
Advance a vision. "If you want brand fans, loyalists, and ambassadors, you must have a vision of the future that inspires—and you must communicate it."
Join the conversation. "Your brand is increasingly shaped by consumer opinion and demand—and decreasingly under your control. While keeping communication to a minimum might seem the best way to avoid trouble online, sitting out the conversation may be more risky."
Don't wait—innovate!"Whether it's a subtle refinement or a category breakthrough, the important thing to remember about innovation is that when it hits the mark, it's because the company has satisfied an unmet need."
The secret is finding the right segment that has a clear need for the brand; once you have that, and you're the only one who continues to satisfy that segment, you will be its brand. – with a report from Victoria Vizcarra
*****
This article was originally published in the June 2014 issue of Entrepreneur Philippines magazine. 
ADVERTISEMENT - CONTINUE READING BELOW
Source: "The New Rules of Brand Leadership" by Jez Frampton, Best Global Brands 2013
Illustrations by Sonny Ramirez