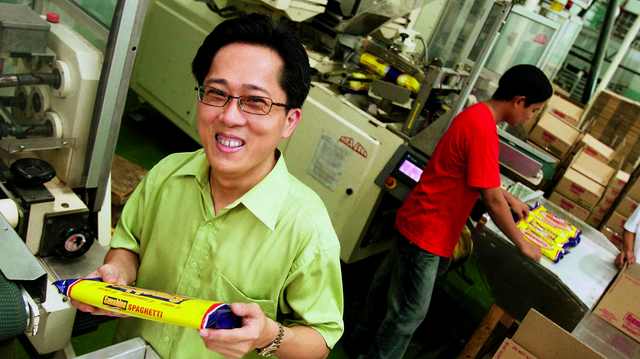 Engaged in pasta manufacturing for more than 60 years now, Ideal Macaroni & Spaghetti Factory Inc. began as a small family enterprise in Malabon (now a city) in the mid-1940s.

Its current vice president for sales and marketing, Henry Lim, recalls that the company founded by his grandfather, Co Pao, also produced roasted coffee and chocolate as well as engaged in the trading of spices.

In the 1970s, with the growth of the demand for pasta in the country, Ideal decided to make pasta its core business. At the helm of the company by that time was Lim's father, Co Kian Heng. "Our pasta production was still too labor-intensive then," Lim says, "and we were not yet operating on a 24-hour basis. Our machines were also not yet of the sophisticated kind." Indeed, he recalls, it used to take the company over a day to produce 600 kilos of pasta.

Today, most of the company's products are still being distributed through wet markets and the country's 16 major supermarket chains. However, Lim says that this distribution profile is now changing as the growth of fast food chains in the country has been of great help in "educating people to eat pasta."


Shifting to automated production
Ideal started to automate its production in 1986 to meet the growing demand and expanding markets for pasta. "We were the first in the Philippines to acquire fully automated machines," says Lim. "They helped us achieve consistency in product quality which, together with speed in production, enabled us to serve more markets."

With its fully automated operations, Ideal can now produce 2,400 kilos of pasta in just an hour in its factory in Meycauayan, Bulacan, where a staff of 25 oversees round-the-clock production. Ideal has maintained its pasta leadership in wet markets, which accounts for about 70% of the company's sales; fast food chains and restaurants account for 5%. The other products currently produced by the company—oatmeal, desiccated coconut, popcorn, legumes, sago, and Asian noodles—account for the remaining 25%.
ADVERTISEMENT - CONTINUE READING BELOW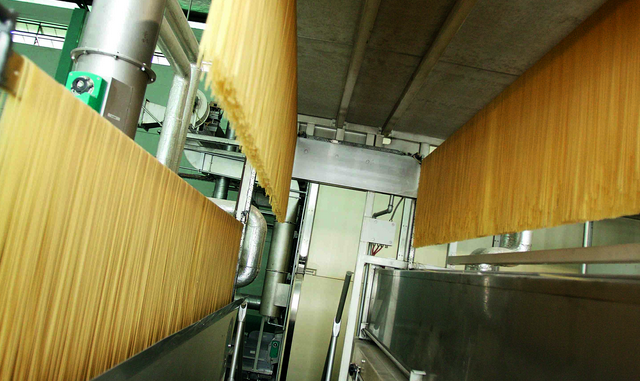 Getting halal certification
In 2005, in a move to further expand its markets, Ideal secured halal certification for its products from the Islamic Da'wa Council. Food products are considered halal, which means "permissible" or "lawful" in Arabic, if processed and prepared according to Islamic law. Thus, the halal certification opened up markets for Ideal's products in traditional Muslim markets.

Lim believes, though, that it might take a few more years to see the impact of the halal certification on Ideal's business. "The market for halal-certified products is still in its infancy stage here in the country,"he says. —Marie Anne Fajardo


*****

The Ideal Macaroni & Spaghetti Factory knows that it has to keep looking for better ways to retain its loyal customers and attract new ones. Henry Lim, its vice president for sales and marketing, gives the following pointers how:
Upgrade your production technologies. In the case of Ideal, its automated machines helped the company attain consistency in quality and achieve greater efficiencies. Among other advantages, this enabled the company to meet the strict product standards of restaurants, thus further expanding its pasta market.
ADVERTISEMENT - CONTINUE READING BELOW

Use premium materials. Ideal's premium pasta uses imported wheat, and its other pasta products are made from high grade, enriched wheat flour.

Pass on savings to consumers. Try to keep your overhead low so that you could sell your products at more affordable prices.

Introduce easy-to-prepare, affordable recipes. In keeping with Philippine tradition, pasta is still primarily served during special occasions. You can change this consumption picture by introducing easy-to-cook pasta recipes, like what Ideal has been doing. 

Join trade fairs. They can help you meet new clients and raise product awareness.

Expand your product line. As a strategic measure, you may need other products to back up your main product. In the case of Ideal, it also offers Australia Harvest oatmeal and Morrison Farms premium popcorn, sourcing them from Australia and the United States, respectively.
*****
Photos by Thaddeus Reantaso