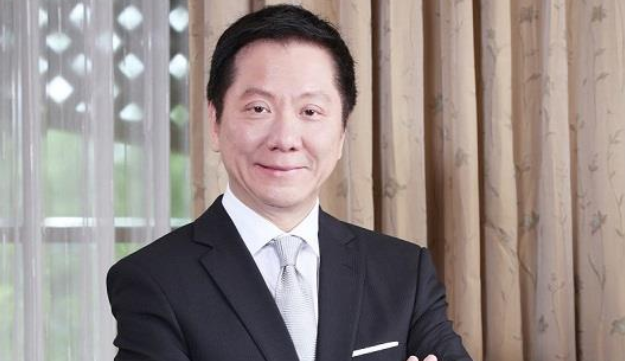 Read the first part of this article. 
In business, it all boils down to numbers. But when you're going for longevity, you need more than just six zeroes. Most of the country's richest are the people who have managed to shape the country's ever-growing business scene and, in turn, the lives of millions of people who buy their products and use their services every day. They do it right. 
ADVERTISEMENT - CONTINUE READING BELOW

Entrepreneur Philippines sat down with three business experts—respected business guru Dan Antonio, who is also the president of the Asian Center for Entrepreneurship and Management Education, veteran business journalist Wilson Lee Flores, and Edgardo Rodriguez, dean of the College of Business of Enderun Colleges—to discuss the success secrets of the country's richest businessmen. Read on and learn 25 secrets in order to succeed in this numbers-driven world.



13. Think outside the envelope.
Examples: Henry Sy Sr., John Gokongwei Jr., and Andrew Tan

"The advantage of starting from nothing like Henry Sy, John Gokongwei, Andrew Tan, and the others, is that you can think outside the envelope immediately because there's no envelope. You start from zero base, and whatever you think of, that's what you start with. There's no baggage, no tradition."—Rodriguez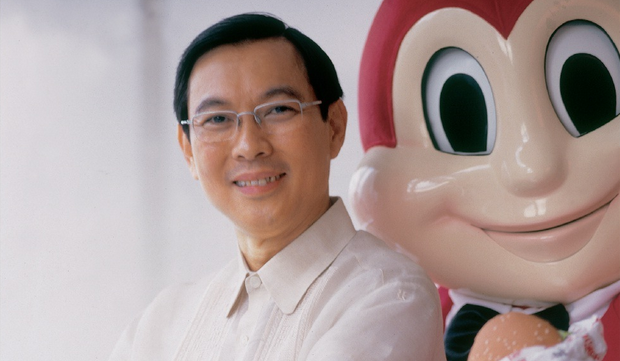 ADVERTISEMENT - CONTINUE READING BELOW
14. Keep your friends close but your enemies closer.
Example: Tony Tan Caktiong
 
"A significant portion of Jollibee's sales come from their fried chicken. That's their number one selling product, not the burger. And Jollibee began losing a lot of their chicken sales because of Mang Inasal and its chicken inasal. So Tony Tan Caktiong figured that by buying this guy at a certain price, they would kill off the competition. And just how close do you want you competition to be? He made him a minority partner. It was his defensive strategy."—Flores

15. Target the bigger market.
Example: Henry Sy Sr.

"One of the country's most successful brands in retail, but not that big and profitable when compared to Henry Sy's SM, is Bievenido Tantoco Sr.'s Rustans. However, in this country, with more than 70 percent of the population in the lower socio-economic segments, if your brand targets this general population, you would do better. To be successful in the Philippine market, you have to be a brand that is accessible and affordable."—Antonio
ADVERTISEMENT - CONTINUE READING BELOW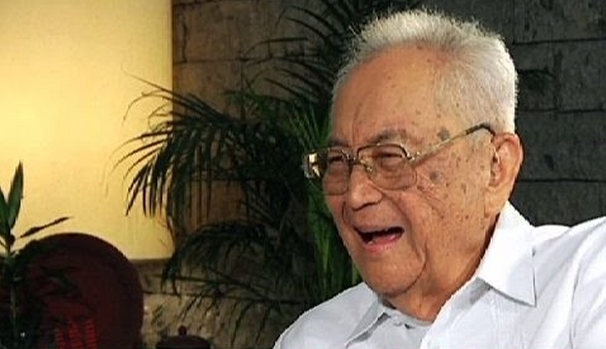 16. Support other brands in a big way.
Example: David M. Consunji

"Being a low-key, but still effective, brand is also a good plan. David Consunji's DMCI Holdings is a good example of a very good low-key brand. If you're a big time developer or if you don't want problems with your buildings, you ask DMCI to become your contractor. It's not a very popular brand among the general public, but it's a very well-known and respected brand among the country's top developers. DMCI has become the preferred contractor because it gives high-quality service and provides competitive prices."—Flores


ADVERTISEMENT - CONTINUE READING BELOW

17. Learn to 'play dirty.'
"Dealing with dirt is a necessary element in the business world. The way you should look at dirt is the way those in the real estate industry look at dirt—it's a component of whatever you construct. You either make it prominent, or you hide it. But you have to deal with it, one way or the other."—Antonio

"It's necessary, but it's not sufficient. I don't think you should stop with just dealing with it. If you're true to yourself, you'll try to do something about it."—Rodriguez



18. Look to other industries.
"The captains of the food and beverage industry—Jollibee Foods Corp., Universal Robina Corp., San Miguel Corp., and Monde Nissin—will always be among the country's richest. But technology-based industries should be the wave of the 21st century. The manufacturing sector, meanwhile, will never be dominant—at least in this country—because there's always China whose products will always be cheaper."—Antonio

"Mining and power are sunrise industries with all the major conglomerates venturing into them, both traditional and renewable power. Telecommunications is also a sunrise industry."—Flores
ADVERTISEMENT - CONTINUE READING BELOW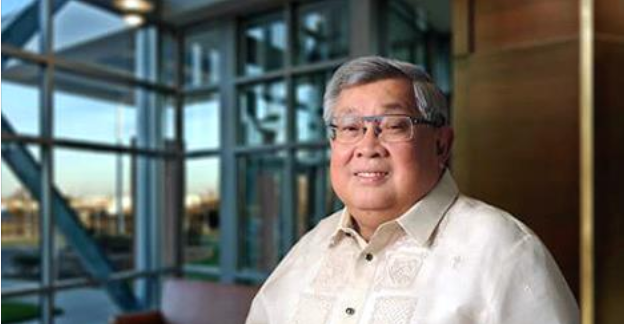 19. Be hands-on.
Example: Felipe Gozon
 
"Between Felipe Gozon of GMA-7 and Eugenio Lopez III of ABS-CBN, the former has been expanding faster and aggressively. ABS-CBN Corp., while an old institution, isn't really growing that much. GMA Network's approach is more aggressive, more entrepreneurial, and its leaders have better management skills, while ABS-CBN relies more on brute force and dominance. Atty. Gozon is especially entrepreneurial. Everyday, all sales departments report to him and all TV programs report ratings to him. Also, every month he eats with his employees and talks to them about the company."—Flores
ADVERTISEMENT - CONTINUE READING BELOW

20. Give back.
Examples: Zobel de Ayala family, John Gokongwei Jr., and Lucio Tan

"At a certain point, after amassing so much wealth, a truly great entrepreneur does not look only at the profit matrix. That's a common trait among the country's richest, except that their eff orts have not been properly acknowledged. They can take a cue from the two richest guys in the world—Bill Gates and Warren Buffet, whose efforts receive the attention they deserve.

"The Zobel de Ayalas, for example, have always given emphasis to corporate social responsibility. And it reflects in the way their real estate projects are: sustainable. That's their commitment."—Antonio

"Ever the businessman, John Gokongwei donates his money in a businessman-like way. He doesn't just dole out money. He wants it to keep on growing. So instead of putting up his own business school, he gives the money to schools like Ateneo de Manila and De La Salle University, institutions that know how to use it.

"Lucio Tan is also very big on donating, but is very weak in marketing. Nobody knows that he's donated to hundreds of public schools around the country. Marketing your CSR is OK if you're popular or a role model. That way, all the other business leaders will follow your lead."—Flores
ADVERTISEMENT - CONTINUE READING BELOW

21. Be a whole-brainer.
"A lot of rich businesspeople are right-brainers. Left-brainers are more logical and calculated—they don't take too many risks, follow logic and systems, and learn from past mistakes. Right-brainers are creative, emotional, and aren't afraid to take risks and think outside the envelope."—Rodriguez

Successful businesspeople are "actually whole-brainers, who keep in mind the three O's of business. Originating ideas is a creative activity, and therefore very right brain. Organizing straddles the middle—you have to know how people are and at the same time be sociable. Operation uses the left brain—you have to know how to go about your business."—Antonio


22. Love what you do more than what you earn.
Examples: John Gokongwei Jr. and Henry Sy Sr.
 
"Self-made entrepreneurs love what they're doing more than they love the money. Most of them will never retire. John Gokongwei has retired from his official functions and title but still remains active in JG Summit. A week before he turned 80, he asked me if I thought he could still work until the age of 90.

"When Jose Antonio of Century Properties asked Henry Sy what else he wanted in life, after achieving everything he wanted, he whispered, 'Give me a good deal.' Sy, already past his 90s, enjoys doing business and will probably never retire."—Flores
ADVERTISEMENT - CONTINUE READING BELOW

23. Get the 'immigrant drive.'
"A lot of the country's richest are either Chinese immigrants or of Chinese descent. They have what I call the 'immigrant drive.' If you're an immigrant anywhere in the world, you have this drive to succeed. While not all Chinese are businessmen, those who came from China to the Philippines and Southeast Asia were risk-takers to begin with, leaving home and country for a place that they were not very familiar with, and for a language they didn't know."—Flores


24. Think about an IPO.
"If you've reached a certain level of success in your business, an initial public offering (IPO) is one way to pressure you to perform even better. You can be a family-run corporation of professionals, but with an IPO there's an outside force that's constantly checking up on you. The market becomes your external auditor. A lot of the country's top performers are listed public companies, and are therefore professional and accountable. Of course, an IPO gives you access to more capital, and banks become more willing to lend you even more money."—Flores


ADVERTISEMENT - CONTINUE READING BELOW

25. Know when to let go.
Example: Enrique Aboitiz

"Enrique Aboitiz Sr. only used to be in the shipping industry. Now, Aboitiz & Company has diversified into power, construction, banking, and real estate. They shifted—and you only shift from your base business if you are professionally run and you know what business to be in and what business to be out of. Aboitiz knew shipping wasn't going to be okay, so he sold it and kept the business that looked good and will grow. If you're managed well you'll know what to keep and what to let go."—Antonio
Photo credits: Andrew Tan from Megaworld Corp's FB account; David Consunji from 'Bawal ang Pasaway kay Mareng Winnie,' GMA News TV, GMA Network; Felipe Gozon from GMA News' FB account; and Flickr (401K 2012)