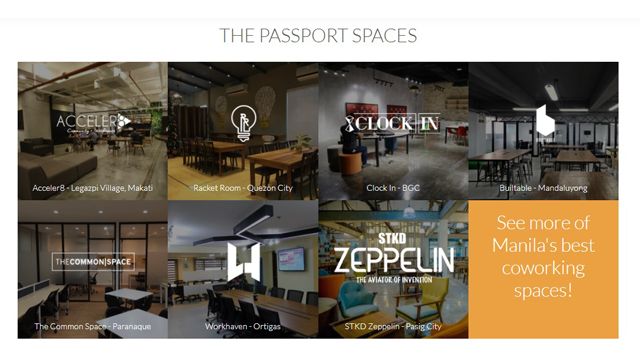 With the New Year comes a renewed hope for aspiring entrepreneurs, eager to build their businesses. A common concern for business owners, especially those working with a small team or startup, is their office space. Another concern shared by freelancers or businesses with mobile workers is where they can stay to work—aside from coffee shops, are there spaces that provide the comfort of a regular office such as internet connection and electrical outlets?
ADVERTISEMENT - CONTINUE READING BELOW
The obvious answer is co-working spaces. Each one offers different types of subscription or payment plans, as well as perks like bottomless coffee or free use of event spaces. More and more co-working spaces are opening in different key cities in the country, signifying that Filipinos are starting to embrace the idea of working remotely.
Related story: The Ultimate Guide to the City's Co-Working Spaces
This led FlySpaces, Southeast Asia's leading marketplace for flexible office spaces, to launch a new product called "FlySpaces Passport," a subscription service that allows employees of companies and entrepreneurs to work basically "anywhere, anytime" in a select number of exclusive co-working spaces around Metro Manila.
Related story: This Online Marketplace for Flexible Workspaces in Southeast Asia was Born in the PH
The first partners for FlySpaces Passport in Manila are: Acceler8, Square One, Racket Room, Builtable, The Common Space, Cofficina, STKD Zeppelin, Clock In and Workhaven—all of which can be accessed via the subscription service.
ADVERTISEMENT - CONTINUE READING BELOW
More partners will be added in the future, helping to expand the local footprint. This allows freelancers and companies to not be limited to a specific co-working space and allows flexibility in terms of cities where they work.
Mario Berta, CEO of FlySpaces, said Passport aims to empower companies that have staff in high mobility functions like sales and consulting, as well as companies with work-from-home policies. Of course, Passport ensures employees get access to professional spaces with high-speed internet connection and a great work environment.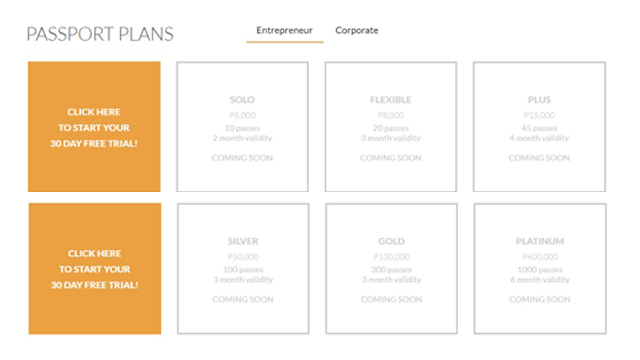 ADVERTISEMENT - CONTINUE READING BELOW
"Employee mobility and flexibility are now a must among small and large corporations, and with this product companies can empower their staff to work from professional and well equipped coworking spaces anywhere in the Metro, from Quezon City to BGC. This is a revolutionary product in the market," Berta said.
Passport offers two types of subscription:
1. A single subscription for solo entrepreneurs and small teams;
2. A corporate solution for larger organizations and teams that allows the sharing of Passes amongst team members along with a tracking systems for space check-ins
Peter Northcott, FlySpaces VP for marketing and product development, said that by connecting their space partners, they in turn, "create a cascading network effect, where single co-working operators can quickly increase their profile and business opportunities via Passport and our platform."
When it was launched, Accelr8 did not hesitate to jump at the opportunity, especially since they have a great working relationship with FlySpaces.
ADVERTISEMENT - CONTINUE READING BELOW
"Acceler8 has always been about making connections in every possible way and Passport gave us the opportunity to be part of the network of accessible work spaces in Manila," Bianca Cruz of Accelr8 shared.
Berta added that this is just the first step towards creating a "Regional Passport" where all the company's space partners can be accessed with one single subscription across all the countries where FlySpaces operate. Currently, FlySpaces is available in Singapore, Manila, Cebu, Macau, Hong Kong, Kuala Lumpur and Jakarta.
For Entrepreneurs, FlySpaces has a Solo Plan for Php5,000 which includes 10 passes and a two-month validity; a Flexible Plan worth Php8,000, good for 20 passes, valid for three months; and a Plus Plan worth Php15,000 equating to 45 passes, valid for four months. There are also Corporate Plans for corporations and businesses—Silver is worth Php50,000 which comes with 100 passes valid for three months; Gold is worth Php130,000 with 300 passes valid for three months; and Platinum worth Php400,000 with 1,000 passes valid for six months.
ADVERTISEMENT - CONTINUE READING BELOW
Passport is currently giving entrepreneurs and corporations a free trial so they can fully experience how convenient it is to check in any of their partner spaces. FlySpaces shared the promo code PASSPORTPROMOMNL for a 30-day free trial which can be redeemed at this link.
"This is going to be a huge step forward towards employee mobility and we are happy to empower our partners through our technology," Berta said. 
*****
Nicai is the marketing head of Rising Tide, a technology solutions company. She is also the Manila Bureau Manager of Probe Media Foundation's Mulat Pinoy-Kabataan News Network and a regular contributor for SPOT.ph. Follow her on Twitter, @nicaideguzman, and LinkedIn, https://www.linkedin.com/in/nicaideguzman