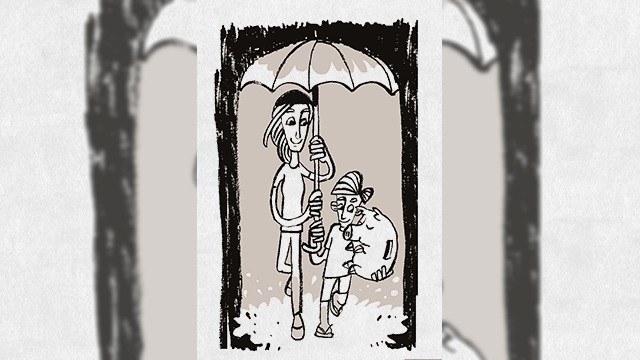 Having been invited to different European cities and Middle Eastern cities, I would say that I have spoken to a total of 10,000 Filipinos working overseas. Filipinos are extremely hardworking and family-oriented, so much so that they are willing to sacrifice in order to provide for their family.
However, we also trust too much. When OFWs send money to their relatives and loved ones here, they assume that their money is being managed well.
ADVERTISEMENT - CONTINUE READING BELOW
The following scenarios are only too familiar:
1. The family is over-dependent on the OFW (overseas Filipino worker). This has also given rise to a generation in the Philippines that is unwilling to work.

2. Without proper money management training, OFWs use their hard earned money in order to buy happiness to deal with their loneliness.

3. OFWs work hard, spend one time-big time, splurge, then go back to work and try to earn money again.
Related: Lessons from OFWs-turned-successful entrepreneurs 
OFWs and their families need to develop an entrepreneurial mindset. An entrepreneur understands that before you get a profit, you need to invest in hard work to earn the money that you are asking for.
Ask your family members to come up with a plan. Ask them the following questions:
1. Where are you going to use the money that you are asking for?
2. What are the fixed expenses? E.g. rent, food. By tracking everything, you will know where the money goes in terms of personal needs. Do not allow them to use the money for personal wants.
ADVERTISEMENT - CONTINUE READING BELOW
3. For additional money, if they are asking for more, they have to earn it. Say: the money that I will send you now is to prepare you to get into a stage of livelihood for yourself so that you will become self-sufficient. If you are sending someone to school, you also need to track school records. Once they do not deliver, the funds should stop. Sometimes, we need to do this. Tell them: If you are irresponsible, why should I fund your irresponsibility? If it takes one semester or one year—however long it takes for that person to become mature enough. And then, continue your financing.
Related: Lost passport leads to this OFW's break into entrepreneurship 
Due to the low cost of communication these days, you can afford to ask for a weekly update of the balance of money in the bank in order to track your family's expenses.
ADVERTISEMENT - CONTINUE READING BELOW
OFWs have to contend with the following struggles:
Aging and health issues
Volatility of the world economy
So you have to take extra precaution in tracking every expense.
Investments
For yourself, you need to set aside money apart from the money you send home. You need to save for your emergency funds.
At any given time, you should have at least the equivalent of three months of your salary. You should be liquid; work out something that gives you funds at the moment you need it.
Filipinos are grossly underinsured. We do not think far enough into the future. There are insurance companies now with very attractive packages to help prepare OFWs for retirement. Some even have flexible investment plans incorporated into it, so it forces you to save.
Another folly is immediately shelling out money to buy a house despite the fact that you still do not have enough savings.
Remember: buying a house can come at any time you want but do not gamble by buying a house, thinking that it will give you fulfillment. Owning a house where you will live is never an investment. If something breaks or needs repair, you have to pay for it. The very definition of investment is that it appreciates in value, you are able to sell it and enjoy the benefits. 
ADVERTISEMENT - CONTINUE READING BELOW
Related: Buying a house is for suckers
If you are able to buy a house and then buy another and rent it out, it becomes passive income, yes.
But considering the current situation that is not that easy because there are so many vacancies and units for rent to own. Owning a house can come anytime if you are liquid. OFWs need to have someone teaching them, empowering them to come up with the right decision.
*****
Francis Kong is a well-known business consultant and corporate trainer. Visit his website, http://franciskong.com/ and follow him on https://www.facebook.com/franciskong2/. 
This article was originally published in the December 2015-January 2016 issue of Entrepreneur Philippines magazine. Minor edits have been done by the Entrepreneur.com.ph editors. 
Illustration by FABO; photo from Thinkstock