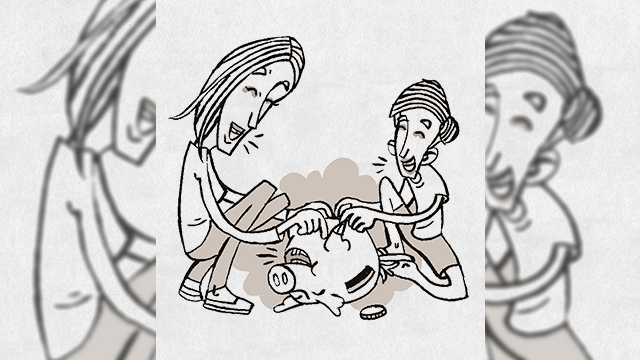 Microfinance is our core business in Alalay sa Kaunlaran Inc. (ASKI). However, over the years, we have seen that financing is not the only need of our fellow Filipino businessmen. This is why we considered developing the financial awareness of overseas Filipino workers in our program, because of their significant role in the growth of Philippine economy.
ADVERTISEMENT - CONTINUE READING BELOW
We established ASKI Global Ltd., one of the strategic business units of ASKI, in Singapore. Its financial education and literacy program provides guides on how to handle finances. Among the topics are financial planning, forecasting, and budgeting; savings and investing; and financial analysis. We teach our OFWs the value of savings and investment. This spurs in them an entrepreneurial mindset.
We provide unique back-to-back training, where a migrant worker enrolled in any of the programs offered has the opportunity to nominate a family member in the Philippines to undergo the same training. ASKI Philippines also provides financial assistance to family members through loans, which they can use as start-up capital for proposed business plans.
Related: Lessons from OFWs-turned-successful entrepreneurs 
A mission for migrants
Our service spans financial and non-financial assistance. ASKI calls out to Filipino migrant workers to change their remittance behavior, to earn as much as they could, then use their hard-earned money to put up a Filipino business. We conduct trainings, coaching, and mentoring sessions aimed at instilling business sense and sharing marketing strategies. Our students need to present their business plans before they finish the course. After passing, they will receive certificates from the National University of Singapore—one of our staunch supporters and our co-developer on the training modules.
ADVERTISEMENT - CONTINUE READING BELOW
We attend to the needs of the community as part of our corporate social responsibility. We have an in-house insurance arm, the mutual benefit association, while also partnering with a commercial insurance firm to help our clients. Should the OFWs need financial assistance in establishing their businesses, ASKI microfinance through ASKI Philippines will come in. Our staff will assist them in their needs and will ensure that the money will be used according to its purpose.
By providing such, ASKI achieves its triple bottom line of asset-building, job generation and family reunification. This gives hope to all of us that one day, somehow, our kababayans will go home for good. Together with their families, they can grow the businesses they have established.
Related: Former OFW finds success in blooming flower shop business 
Home for good
Since we started the program in 2010, there have been 37 OFWs who decided to go back home for good after working in Singapore. They have established their businesses and continuously apply what they learned. Some of the Singapore-based OFWs who decided to be reunited with their families include Bella Paz Ignacio from Quezon City, who established her own dress shop, and Jenalyn Espiritu from Tuguegarao City, who put up the profitable Cool Breeze Spa.
ADVERTISEMENT - CONTINUE READING BELOW
A lot of Filipinos have the one-day millionaire attitude—they squander all their savings in a short period of time through impulsive spending. Proper handling of finances is important. Education, training and application of the learnings is also crucial.
Luckily, there are more of those who are willing to learn to reap long-lasting profits later. In 2014, there was about a Php 16.7 million ($352,840) portfolio for microfinance institutions in the country. The amount was used as start-up capital for their proposed business plans. Those who opened up small businesses generated 256 jobs from the family enterprises started by OFWs. We expect these numbers to grow, and with the cooperation of our highly entrepreneurial OFWs, the numbers surely will rise.
Related articles on this series:
 
OFW Advice (Part 1): Track the money
OFW Advice (Part 2): Get out of debt
OFW Advice (Part 3): Invest wisely, and as early as possible 
*****
Rolando Victoria is the executive director of Alalay sa Kaunlaran (ASKI) Philippines (aski.com.ph) and the chairperson of ASKI Global Ltd. He is based in Cabanatuan City, Nueva Ecija.
ADVERTISEMENT - CONTINUE READING BELOW
This article originally appeared in the December 2015-January 2016 issue of Entrepreneur Philippines magazine. Minor edits have been done by the Entrepreneur.com.ph editors.