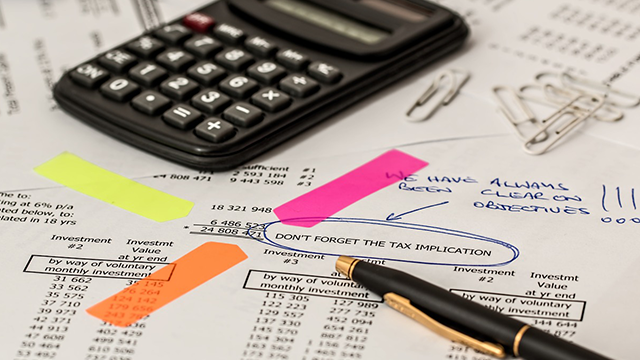 If you are an OFW thinking of using your hard-earned earnings to put up your own business here in the Philippines, probably the most important piece of advice I can give you is this:  Do NOT overlook the BIR and the effect that taxes can have on the success of your venture.
ADVERTISEMENT - CONTINUE READING BELOW
Simply put, taxes can mean the difference between a business failing or earning a sustainable income for the long-run.  The sad fact is that many business propositions tend to omit taxes when they show how much a business can earn.    
Consider the following example: I recently attended an event wherein a completely legitimate business was touted to have an earning potential of over Php 30,000 a week—or over Php 100,000 a month.  Sounds attractive, right?
However, nowhere in the presentation was the matter of operating expenses discussed nor were business taxes and income taxes mentioned at all—plus, the implicit assumption was that the entrepreneur would not have to borrow money at all to get the venture started.
So, assuming that the business earned Php 120,000 over four weeks, the most important figure is how much of that actually became income.  Just because the business generated Php 120,000 does not mean you will receive Php 120,000 in income.  For one thing, it will cost you money to run the business—salaries, inventory, government fees, etc.  And if you borrowed money from a bank or other entity, then there will be interest costs as well.  Lastly, the BIR can be owed up to 32 percent in taxes before you can actually call anything yours.
ADVERTISEMENT - CONTINUE READING BELOW
Using the above example, you may be surprised to learn that, after expenses and taxes, the Php 120,000 in "earnings" actually results in income of less than Php 30,000 per month—assuming no loans were taken out.  Suddenly not as attractive, don't you think?
In conclusion, before you actually put in money into any business, make sure you know how much you can realistically expect to earn after all the necessary fees and taxes have been paid.
*****
Aya Laraya is a personal finance adviser, and the writer behind the website Pesos and Sense (pesosandsense.com).
This article was originally published in the December 2015-January 2016 issue of Entrepreneur Philippines magazine. Minor edits have been done by Entrepreneur.com.ph