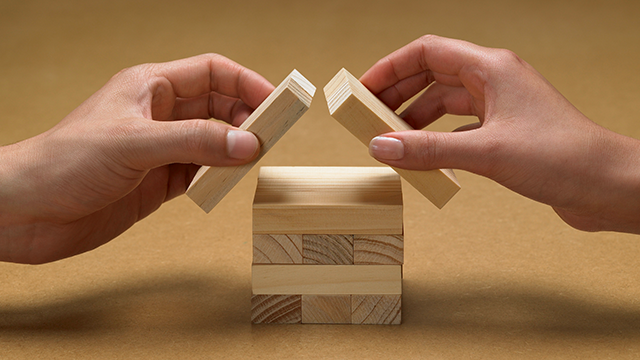 I worked in Riyadh for six years in the 1980s. I had finished a technical course and worked in the telecom industry before deciding to leave the Philippines for employment in Saudi Arabia. My main reason was the opportunity to build a better life for my young, growing family. This is also the reason why many of our countrymen choose to leave home to work overseas.
ADVERTISEMENT - CONTINUE READING BELOW
This must be clear at the outset, when a Filipino decides to work overseas: he or she must have a strong reason and a clear vision. Then, you keep your focus fixed on the vision, despite distractions and trials that may come your way.
So whether it is for your wife and children or parents and siblings, you need to determine for whom you are leaving. In addition, you need to have a tangible goal of improving your lives. For example, your family is engaged in farming, then you need to do what you can to raise the level of livelihood and improve as farmers; if they are involved in a business in their town or barrio, then they should become better entrepreneurs, expanding their business.
When you are there, you can cope more easily with the challenges of migration like employer's attitude, different culture, food, time difference. It is the distance that takes a hard toll.
ADVERTISEMENT - CONTINUE READING BELOW
Before leaving, talk to the members of your family about how there will be improvement in the family and how each member can help if there is a joint initiative towards wealth creation.
My wife and I spoke about this before I left to work abroad. We sat down and discussed the following:
(1)  What are the amounts of the debts that must be paid? What are the things that should change while I am there? These are the priorities, mandatories that must be settled. Aside from paying off debts, for example, a house. Buying a house is an expression of accomplishment for us. Or maybe having the house repaired or renovated.
(2)  What are the things that should happen for the kids or the siblings so that their lives also improve? For example, finishing school. With children, you need to provide motivation and incentive with regards to studies. In the case of our children, it was based on grades and achievements. Even when my eldest was in his school's varsity basketball team, I would give him incentives for scores during tournaments. You need to provide them a mission and achievable ways to accomplish that mission.
ADVERTISEMENT - CONTINUE READING BELOW
(3)  What are the things that can wait? These are not the top priorities, but maybe you can talk about later on. You can have a list going over time, one that can change. You need to keep lines of communication open to complete and update this list.
It is important to write all of these things down. The biggest problem would be proceeding without a clear plan.
Aside from a plan for the allocation of your earnings, you also need a plan for your transition when you decide to come back to the Philippines. While I was abroad, I encouraged my wife to put up a small business, a food stall outside our house in Pangasinan, that was near a high school. It slowly grew and was able to make considerable money, and so, help with the expenses. As I said, there needs to be a joint effort towards wealth creation.
ADVERTISEMENT - CONTINUE READING BELOW
That is why, when I came back, even if there was less income, at least there was still some from the small business. In the case of many others, when they come back, there is no other source of financial support and eventually, they resort to taking money from their savings. That is very dangerous. Then, after a while, not finding any employment at home, confusion in the family results and the savings dwindle.
Even when I was working abroad, I already knew that I wanted to put up my own business back home. I thought if I can do something here in the Philippines, where my family is, I would try to do it.
By raising them in an environment of entrepreneurship, my children got used to helping in the business. It came natural to them. So when I put up my own recruitment firm, they would spend summers helping in the office, typing up resumes. They also got rewarded for those.
ADVERTISEMENT - CONTINUE READING BELOW
Our journey as an overseas family has been better. In 2013, we were awarded the Overseas Workers Welfare Association Model OFW Family of the Year recognition. All of our children were involved in the business at some point. Now, my eldest son is our vice president and our youngest son is head of the IT department. After running LBS for 28 years, I now have time to work more actively in furthering OFW welfare affairs. I work with various NGOs and we have formed a coalition of OFW advocates assisting workers in distress. I also do research on various issues that confront our OFWs.
*****
Loreto Soriano is the president of LBS Recruitment Solutions Corp.
This article was originally published in the December 2015-January 2016 issue of Entrepreneur Philippines magazine. Minor edits have been done by the Entrepreneur.com.ph